How to Sign Up For Simply Piano Free Trial Securely Without Giving Your Credit Card Info

With technology comes an abundance of apps and services. The stiff competition means every company is trying to entice new sign-ups. When you come across a new app or service offering you a free trial, the chances are that you will jump at the opportunity. For musicians, the  is one such app.
The freemium concept is now a common one with paid subscription services. A freemium is where companies give free access to their apps for a short period. In return, you have to subscribe with your credit card details.
Depending on the company, you can use the app for free. If you forget to cancel the subscription after the free period, the company's system automatically considers you a subscriber and charges your credit card. Find out how to get a Simply Piano free trial and how to use DoNotPay's virtual credit card to get the trial without your credit card getting charged.
Does Simply Piano Offer Free Trials
Yes, there is a  for 7 days. After this trial, the app costs $74.99 for three months, 6 months for $112.99, or you can pay an annual fee of $149.99.
However, the subscriptions also vary depending on the country and if the app has any running promotions. The amount reduces significantly when you pay long-term, getting people to sign up for more extended periods.
When you select a Simply Piano subscription option, ensure you pick one with a trial badge. Some of the shorter options have no free trial.
How Can I Get a Simply Piano Free Trial?
To get the app, download the app on your iOS or Android device. If using an iOS, purchase the app via the Apple App Store and Android via Google Play using a credit or debit card (in some countries). To subscribe:
Download the app and sign up using a valid email address
Tap Menu on the App
Go to Premium and tap on the courses marked Premium
Does the Simply Piano Free Trial Automatically Renew Into a Paid Subscription
Yes, once the free trial period expires, the Simply Piano system automatically renews your subscription via the credit card details you offered. You can unsubscribe anytime you want, which stops the system from renewing your membership and charging your credit card.
For iOS subscriptions, you can do it via the App Store, while those on Android are via direct credit card purchase.
To Unsubscribe for an App Store Purchase:
Launch the Settings app on your iOS device
Tap on your name
Tap on the Subscriptions tab and select Simply Piano
Tap on the Cancel Subscription tab
To Unsubscribe for a Direct Credit Card Purchase:
Launch app
Tap on Menu
Tap on My Account
Tap on Manage subscriptions
Cancel Renewal
To Unsubscribe for Google Play Purchases:
Launch Google Play Store
Confirm you have signed in to the proper Google account if you have several
Tap on the menu: Subscriptions
Tap on Simply Piano
Tap on: Cancel Subscription"
Follow the prompts
To Get a Simply Piano Refund:
On iOS, you can ask for a refund from Apple by filling out their automated refund request or contacting Apple Customer Support.
For any payment made via the Google Play Store or by debit/credit card, you can get a full refund within 30 days from the day of purchase. Reach out to the team via the app to get a refund by tapping on Menu>Have a Question? And the team will solve your problem.
Avoid Automatic Renewal With DoNotPay Virtual Credit Card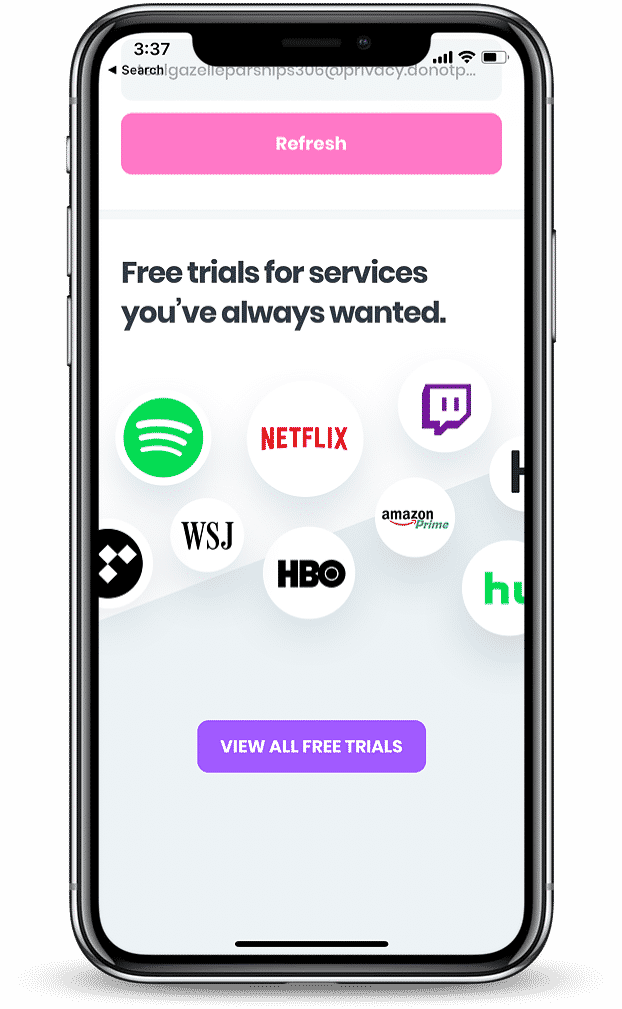 To prevent your trial period on Simply Piano from slipping into a paid subscription, use virtual credit cards from DoNotPay. Virtual credit cards are a revolutionary solution to automatic credit card charges on services you don't need.
The virtual cards help you sign up for the Simply Piano trial period, which requires you to input a credit card number. These cards avoid the Simply Piano authentication and do not process any charges, protecting your money and financial information.
The virtual cards are randomly generated numbers to sign you up for the Simply Piano trial period. The fantastic thing is that these cards connect to your credit card but do not allow any payments if you forget to cancel the free period before expiry.
The magic of these cards is that they have fake credit card details required by the app to sign you up. Most apps ask for a valid CVV, card expiry date, and valid credit card number, which the virtual credit card offers for signing up.
The Simply Piano system will not recognize that the virtual card gives a randomly generated credit card number. This tricks it into thinking it is your valid card.
Here are some other things to know about our free virtual credit cards:
The virtual credit card lasts for one use only and immediately deactivates after use.
When the time comes to renew your subscription, the simply Piano system hits a snag.
The card has zero funds and no credit card information, forcing the system to automatically unsubscribe you.
How Much Does Simply Piano Cost After the Trial?
After the trial, Simply Piano's charges are:
| | |
| --- | --- |
| Period | Price |
| 3 Months | $74.99 |
| 6 Months | $112.99 |
| 12 Months | $149.99 |
What Else Can DoNotPay Do to Solve Your Problems Quickly?

DoNotPay does not limit you to getting a Simply Piano free trial period. You can also use DoNotPay for:
The DoNotPay app makes life so much easier. It has never been this straightforward to solve issues.  today and get the best solutions to all your problems!