How to Get Your Sibelius Free Trial Without a Credit Card

Sibelius is a software solution for musical notation from Avid. It comes in a variety of software packages with a monthly charge for the license agreement. If you want a Sibelius free trial, you will need to enter your credit card details.
Signing up for your  is simple, but you risk being charged at the end of the trial. How can you ? DoNotPay's free virtual credit card allows you to sign up for free trials without entering your personal credit card information.
Does Sibelius Offer a Free Trial?
Sibelius First
Avid offers a free version of Sibelius called Sibelius First that only requires an email address to try it as long as you like on a desktop or mobile device. Sibelius first offers the most basic software for composing with up to 4 instrument parts.
Sibelius Ultimate
If you want all the features of Sibelius Ultimate for desktop or mobile, you will need to sign up for the 30-day free trial using your credit card information.
Sibelius Ultimate offers:
Rich Composition
Unlimited Instrument Parts
Custom Layouts
A 36GB Library of Sounds
Sibelius Ultimate allows users unlimited freedom to compose, arrange, and engrave using the software, but what if you want a  without using your credit card? DoNotPay can help.
Will You Automatically Be Charged at the End of Your Sibelius Free Trial?
To try Sibelius First, you will be charged nothing as long as you use the software, but if you want to try all that Sibelius Ultimate has to offer, you will need a credit card registered to your Avid account to obtain a free trial license. When your free trial of Sibelius Ultimate ends, if you have not canceled your subscription, your credit card will be charged, even if you no longer want to use the software.
Follow this guide to avoid being charged:
Sign up for the Sibelius Ultimate free trial with Avid using your personal credit card.
Deactivate your Sibelius license just before the trial ends to avoid being charged.
If you forget to cancel your Sibelius Ultimate subscription at the end of the trial period, you will be charged $19.99 each month. DoNotPay can help you try Sibelius Ultimate without any financial risks.
Avoid Automatic Renewal With the DoNotPay Virtual Credit Card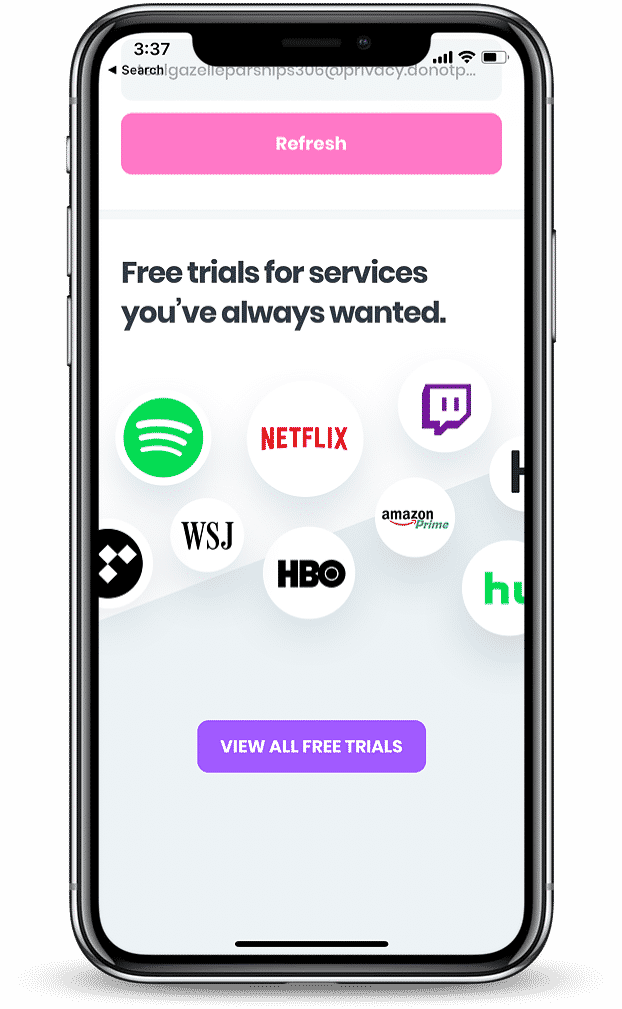 It can be hard to remember when you signed up for a free trial, and often the only reminder comes from your credit card statement after you've already been charged. How can you participate in a free trial without risking a charge on your card for something you didn't want in the first place? DoNotPay can help you with a virtual credit card.
The DoNotPay virtual credit card is a card you can temporarily use to sign up for a free trial. At the end of the trial period, DoNotPay cancels the service, and you get to enjoy your free trial with no risk.
To use the DoNotPay virtual credit card, follow these steps:
Sign in to DoNotPay and search for the "Free Trial Card" tab.
Use DoNotPay to generate a virtual credit card that you can enter to sign up for the free trial. Just enter the credit card details from the virtual card on your screen.
Finish signing up for the free trial, and DoNotPay does the rest of the work.
DoNotPay ensures you never pay for a service after a free trial period again.

How Much Does Sibelius Cost After the Trial?
There are three options for Sibelius software, but only Sibelius Ultimate has a limited free trial period. Each Sibelius version will have a different cost and different features. Here is how much the three versions of Sibelius will cost.
| | | |
| --- | --- | --- |
| Sibelius Version | Cost | Features |
| Sibelius First | $0 | Up to 4 instrument parts |
| Sibelius | $9.99/Month | Up to 16 instrument parts + 10GB sound library |
| Sibelius Ultimate | $19.99/Month | Unlimited instrument parts + 36 GB sound library |
Can DoNotPay Help Me With More Than Just Free Trials?
DoNotPay can help you with much more than just free trials. DoNotPay is like having a legal team in your pocket and gives you an advantage against companies, agencies, and organizations. It can help you with the following:
Beat speeding tickets
Fight traffic violations
Sign up for DoNotPay and start using the world's first robot lawyer today.