Start a ShopRunner Free Trial Without Giving Credit Card Info

ShopRunner is an all-in-one online shopping site — offering you a ton of perks and making shopping easy. And if that weren't enough, DoNotPay can help you get your ShopRunner free trial for two months without getting charged, and then when it's time to cancel, you can use your DoNotPay virtual card number so that Shoprunner doesn't charge your debit/credit card.
The Shoprunner Free Trial Offer
If you've never heard of Shoprunner, it's time to get on it. Shoprunner is a free member program that allows you to gain free two-day shipping for a whole bunch of online stores, including Macy's, Best Buy, Sephora, and more. However, there is one problem: when signing up for the 7-day trial run with Shoprunner, you need a credit card number and some information. And while technically, they don't charge you during the trial period, many people are worried that they may get charged after their free trial has ended.
How Can I Get a Shoprunner Free Trial?
ShopRunner members also get access to special deals and discounts as well as receive a personalized shopping experience.
Follow these steps to sign up for Shoprunner Free Trial:
Go to their website and click on 'Get Free Trial' in the upper right corner.
Enter your email address (or log in using your Facebook account) and click 'Next.'
Enter your profile information, create a password, agree to the terms, and click 'Create Account.'
Enjoy your free two-day shipping from Shoprunner!
There are also many benefits to using Shoprunner if you do a lot of your shopping online.
Benefits of the Shoprunner Membership
As a Shoprunner member, you will enjoy the following benefits:
Free two-day shipping and returns on most items.
Free return shipping at participating stores that ship to Canada.
Exclusive deals and offers.
Members-only events.
However, the free trial is only available for the first 30 days. After that, your account will be charged $79 annually.
Although signing up for a free trial is easy and convenient, it is not always the best option. You can forget to cancel your subscription and end up paying for something you don't need or want. What should you do when this happens? Don't worry—there is an easy solution for you!
Avoid Shoprunner Subscription Renewal With DoNotPay Virtual Credit Card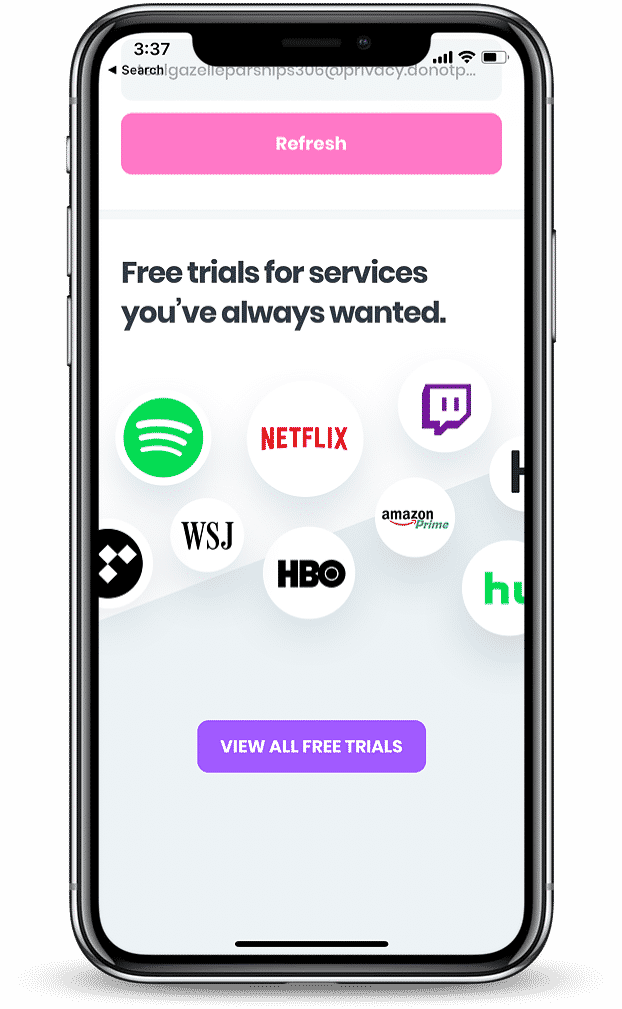 This online service signs you up for a free trial of the company in question and then provides you with a virtual credit card to use in registering. You will get all the benefits of the service but without having to divulge your actual credit card information.
Once the trial ends, the virtual card is canceled, so there is no way for Shoprunner to charge you automatically on its expiration date.
DoNotPay has helped thousands of users cancel subscriptions they no longer want to pay for. They can also help you request refunds and claim compensation for late flights.
Requesting a refund for a canceled flight is not as difficult as it seems as long as you are familiar with the process and know where to look for more information. Unfortunately, some companies make it harder than others. For example, Southwest Airlines does not offer refunds on nonrefundable fares due to their strict cancellation policy. If this happens to you, DoNotPay can help you get your money back.
How Much Does Shoprunner Cost After the Trial?
A Shoprunner membership costs $79 per year. If you don't want to spend $79 per year on your Shoprunner subscription, there is an alternative. DoNotPay offers a virtual credit card to use to sign up for a Shoprunner trial without getting charged at the end of the trial.
What Will Shoprunner Charges Look Like on My Statement?
To identify the charge, you need to look for the Shoprunner name and the company's location. The charge may appear as follows:
Shoprunner
City of Industry, CA
If you're using DoNotPay's virtual credit card, you can use a unique card number with a limited amount on it. When someone tries to charge that card, they won't be able to finish the transaction since the limit will be exceeded.
The Most Popular Shoprunner Alternatives 
ShopRunner is not the only available service of its kind. There are several alternatives you should consider. The biggest competitor to ShopRunner is Amazon Prime. With Prime, you get free two-day shipping and many other perks, including:
Access to music, movies, and TV shows.
Kindle e-books.
Prime Now for same-day deliveries for some products in select locations.
Prime Pantry for discounted grocery items delivered to your home.
If you compare ShopRunner vs. Amazon Prime, Amazon Prime has one advantage: you can get a discount on Amazon Fresh orders if you have an Amazon Prime membership. Amazon Fresh delivers groceries to your door at the time you specify. This option is available in some locations only.
Other Than Shoprunner, What Else Can DoNotPay Do?
Getting a Shoprunner free trial is an excellent choice for any online shopper. Even if you're not, DoNotPay can help you with many other types of free trials.
Shoprunner's free trial isn't the only service DoNotPay can help you with. The app can cancel any subscriptions and trials from any of the service providers on the list.
| | | |
| --- | --- | --- |
| Tidal | Amazon Prime | Hulu |
| Disney+ | Apple Music | Audible |
You don't even have to worry about being charged! DoNotPay offers a virtual credit card that generates random numbers to use when signing up for services. Since it's not connected to your real bank account, you don't need to worry about your money when signing up for trials.
What Else Can DoNotPay Do?

Have something other than a free trial you need help with? DoNotPay can do so much more than getting into free trials. We also provide guides and services that can help you save money, receive reimbursement, file reports, and much more.
Here are just a few of the many ways we can assist you with common problems.
Join DoNotPay today!