How to Get a Searchquarry Free Trial With a Virtual Credit Card

Search Quarry is one of many options you may have for locating information about a specific public record. However, the service buries most of its full records behind a members-only paywall, which can be frustrating for searchers that are only looking for one piece of information. Search Quarry does offer a free trial that can be an appropriate way to work around this paywall, but free trials come with their own problems if you forget or do not know how to cancel them. DoNotPay provides a unique solution that can help you take advantage of awithout the risk of accidentally paying for a subscription you do not want.  
Does Search Quarry Offer a Free Trial?
offers a 7-day free trial of its premium membership. While the site also offers some basic search tools for free, many of its records are considered to be "too sensitive" to offer for free, which Search Quarry attributes to its need to purchase its own access to that information from government sources. Documents included in records that are part of Search Quarry's paid premium membership are often not found in other free records searches that are available to the public.
How Can I Get a Search Quarry Free Trial?
You will need to provide basic information to get a free trial or start your premium membership, including:
Your name
Your email address
Your payment information
Search Quarry accepts credit cards or PayPal, and the site does not appear to ask for any additional personal information. You do not need to provide any payment details to access Search Quarry's free tools. 
Does the Search Quarry Free Trial Automatically Renew Into a Paid Subscription?
Like most digital subscriptions, your Search Quarry free trial will automatically become a monthly paid subscription if you do not cancel your premium membership by the end of your free trial. The nature of Search Quarry makes it especially easy to forget to cancel within seven days, as many users only enter their payment information to gain access to the premium information contained in one specific record with no intention of using the service continuously. This means that it can be easy to forget that you used Search Quarry at all until you realize you have been charged for several months. However, Search Quarry offers a 30-day money-back guarantee if you are unsatisfied with your results or forget to cancel your free trial.
Avoid Automatic Renewal With DoNotPay Virtual Credit Card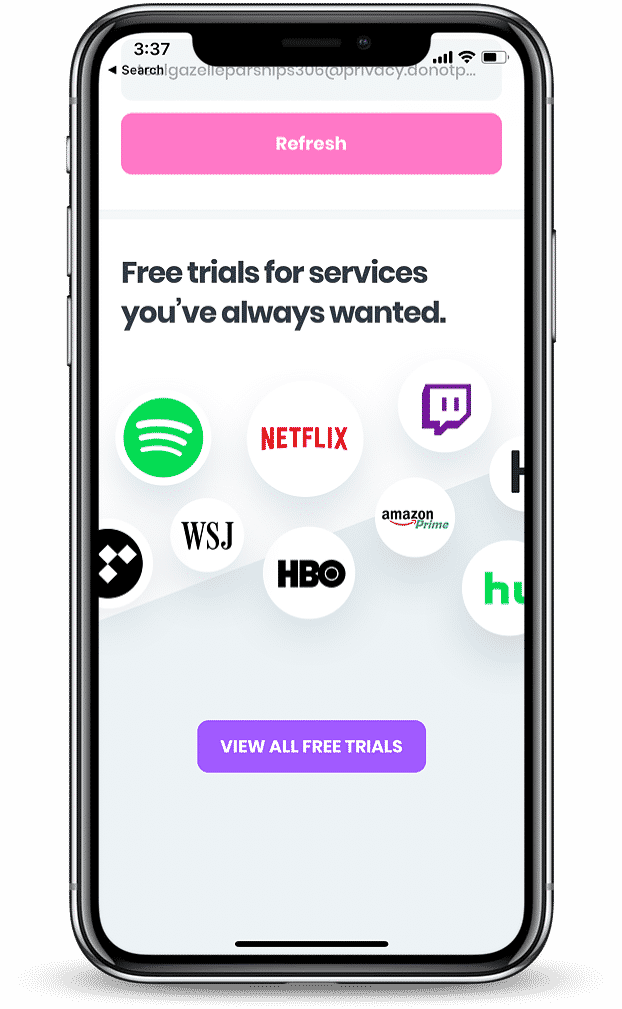 Remembering to cancel free trials can be challenging, especially in the case of subscriptions like Search Quarry that you may not intend to use more than once at all but need to provide payment information to access the specific content you are looking for. Although you have several options for canceling your Search Quarry account, you may forget to do so until you have already paid for a service you do not want for several months.
DoNotPay's virtual credit card is the perfect solution for providing the numbers Search Quarry requires while protecting your real payment details. This tool generates credit card information that will go through as valid payment details when you enter it to sign up for your free trial on Search Quarry or any other website, but it cannot be charged if you do not cancel your free trial as a real credit or debit card would.
How Much Does Search Quarry Cost After the Free Trial?
You can cancel your free trial before the end of your free trial to avoid being charged, and you can also use these methods to end your paid subscription at any time. Your options for canceling your membership include:
| | |
| --- | --- |
| Subscription | Cost |
| Monthly | $24.95 |
| One-year unlimited access | $35.40 |
Contacting Search Quarry by phone (1-800-859-7375)
Contacting Search Quarry through the site's contact form
Canceling your membership yourself within the Members section of the website
What Will Search Quarry's Charges Look Like on My Statement?
Search Quarry payments are processed through SafeCart, a third-party eCommerce service that handles online payments for a wide range of online companies. These charges will show up as SAFECART.COM on your bank or credit card statement. 
What Are the Most Popular Alternatives to Search Quarry?
Choosing a better-known alternative to Search Quarry can be a better way to find the information you are looking for without providing your personal information to a service you may have never heard of. Some popular alternatives to Search Quarry include: 
Public Data Check
Check People
State Records
Government Registry
What Else Can DoNotPay Do? 
DoNotPay is a faster, easier, and more successful solution for solving a wide range of problems than wasting hours scouring the internet for hard-to-find answers. We can also help you:
Cancel free trials you already have for nearly any online service
Cancel nearly any online service or subscription
Close old accounts
Recover passwords
Solve problems with your credit card
We are here to help you take advantage of services you may be interested in without the risk of providing and potentially forgetting to remove your payment details.  to learn more about the benefits of our free virtual credit card or to get started!