Get a Scrivener Free Trial Without Getting Charged

Are you interested in trying Scrivener, but you don't want to pay for it outright? If so, a  is a great way to check out all the program has to offer without making a  financial commitment. When the free trial is complete, you can decide whether to purchase Scrivener software for your computer.
What is Scrivener?
 is a program created specifically for authors. The software is available for macOS, iOS, and Windows compatible devices, and it allows authors a variety of tools in order to stay organized throughout the writing process.
With Scrivener, you have access to features like:
Corkboard Organizer
Outliner Tool
Text Editing
Screenwriting Tools
Import Tool
Formatting Tools
Binder Organizer
With Scrivener, it's easy to keep all your research in one place while you begin to outline your next novel. Store character profiles and ideas in your binder and separate your writing into chapters so you can quickly jump from one spot to the next in your story.
Does Scrivener Offer a Free Trial?
Scrivener offers a free trial to anyone who would like to try the program before purchasing it. The free trial includes every feature that you would receive upon purchasing the program, and it lasts for 30 days of use.
That means, if you use Scrivener every day, it will end after 30 days. If, on the other hand, you use Scrivener twice a week, your free trial will last for 15 weeks.
How to Download a Scrivener Free Trial
Scrivener is a one-time download to your macOS, Windows, or iOS device. This means you'll download the complete software as a free trial. When the free trial is over, you'll have to pay a one-time fee in order to access the content you've created on Scrivener.
If you'd like to download a , you can do so by following these steps:
Visit the company's website and scroll to the bottom of the webpage.
Select the operating system of the device that you'll be using for Scrivener.
Click "Download," and Scrivener will begin to download immediately.
You will have full access to Scrivener for 30 days, without charge.
When the free trial ends, you will no longer have access to Scrivener, and you won't be able to edit your work until you pay for the full version.
Does the Scrivener Free Trial Automatically Renew Into a Paid Subscription?
When your 30-day free trial ends, you will no longer have access to Scrivener. Since Scrivener does not request your credit card info during a free trial period, you don't need to worry about being charged when the time is up.
If you decide to purchase Scrivener, you can do so when the trial has ended. The software can be purchased outright, and it will belong to you instantly.
Scrivener does not offer a monthly subscription.
How Much Does Scrivener Cost After a Free Trial?
If you decide to purchase Scrivener, you can choose from two options.
| | |
| --- | --- |
| Scrivener Standard License | With a standard license, you will own the software for the macOS, Windows or iOS device you choose. The cost is $49, and you'll only be able to access your work on Scrivener on that device. |
| Scrivener Mac+Win Bundle | If you'd like to use Scrivener on multiple devices that use MacOS and Windows, you can purchase the bundle. It costs $80, allowing you to work across both operating systems. |
Use DoNotPay's Virtual Credit Card to Try Services Risk-Free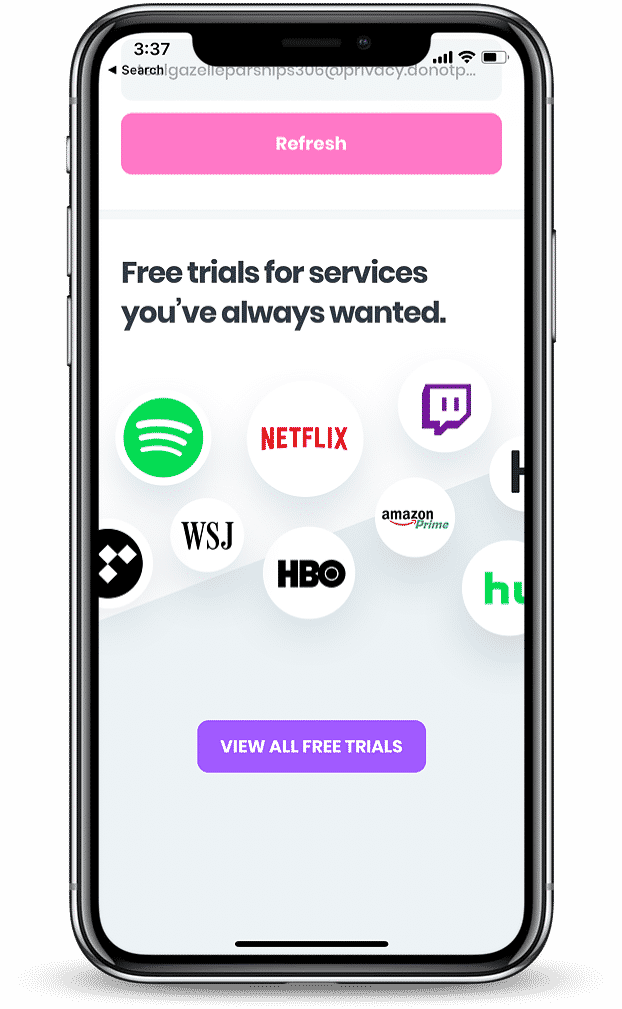 Although Scrivener's free trial doesn't ask for your credit card information, many other programs do. If you want to sign up for a free trial, but you're worried you'll forget to cancel on time, DoNotPay's Virtual Credit Card Product can help.
Here's how DoNotPay's Virtual Credit Card works:
Fill out the application for a free trial.
DoNotPay generates a random credit card number and information for you to submit.
When the trial ends, the Virtual Credit Card can't be charged because it isn't real.
Your subscription will be terminated and you won't be charged for services.
DoNotPay's Virtual Credit Card product makes it easy to sign up for free trials without having to worry about canceling the services in time.
What Else Can DoNotPay Do?

DoNotPay helps with a variety of problems. We'll help you:
Free trials can be a great way to test the waters of a new program or game. Don't let companies charge you for services because you forget to cancel your free trial. Use DoNotPay's Virtual Credit Card to sign up for free trials risk-free.