How to Get A Roxio Free Trial Without a Credit Card
Free trials are a great way to try a product or service before you commit to buying. Unfortunately, many companies use the opportunity to collect your payment information. They are also quick to charge you if you forget to cancel before the trial offer ends. What if you could get a Roxio free trial, or any free trial, without providing your credit card number?
Let's take a look at how you can get awithout paying for the full service using the Free Virtual Credit Card information brought to you by DoNotPay.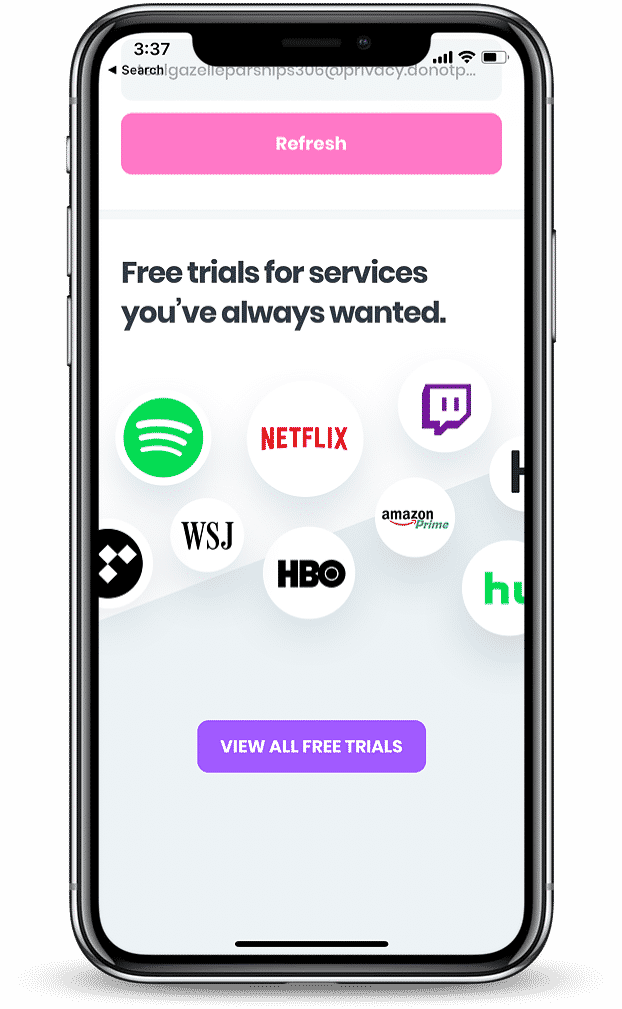 Does Roxio Offer A Free Trial?
Since Roxio was purchased by Corel in 2012, they no longer offer  of the software. There are several websites that offer a free trial of Roxio but there is no trial to download. When you purchase a Dell computer it may come with the software preloaded. This offers a two-week free trial period to use the software.
Auto-Renew
The two-week free trial included on HP computers does require your credit card information to access. At the end of the trial period, you will be charged. Roxio does not offer a subscription option, so you will be charged for the full purchase price of the software.
Cost Of Service After Trial
Roxio Creator NXT 9

$89.99
Convert files from analog to digital
Capture and edit videos and photos
Import and convert family movies
Create slide shows and movies
Burn to CD or DVD

Roxio Creator NXT PRO 9

$114.99
All of the capabilities of Creator NXT 9 plus
Paint shop Pro for advanced editing
Animate photos
Create discs that are encrypted and secure

Roxio Easy Video Convert And Copy

$29.99
This is a simplified version of Roxio for burning DVD to DVD or digital to DVD only.

Roxio Easy VHS To DVD 3 Plus

$59.99
It allows you to convert VHS video to digital for DVD burning.
It allows video stabilization.
Edit in the credits and menu screens.

Roxio Easy LP To MP3

$69.99
Convert vinyl to digital.
Burn to disk or upload to portable media devices.
When Will You Be Charged?
When you purchase the software as a download, your card will be charged right away. If you purchase a physical copy, the charges will be pre-authorized but will not be removed from your account until the product ships.
How Will Roxio Charges Appear On Your Statement?
The charges will be shown as DRI*Roxio. DRI is for Digital River, INC. This is an e-commerce management company that offers global payment and marketing services.

Use DoNotPay's Virtual Credit Card To Avoid Auto-Renewal
If you purchase a new Dell computer, you can take advantage of the  offer without worrying that you will be charged through auto-renewal. Here's how.
Use DoNotPay to request a virtual credit card.
DoNotPay will generate a credit card number for you.
Enter the information just as you would enter your credit card information.
The number generated is a one-time-use virtual card that the company is able to verify but not charge.
After your trial ends, the card will not allow any charges to be processed and the trial will end rather than be renewed.
Why You Should Use A Virtual Credit Card For Free Trial Offers
Companies offer free trials so that you can try their service or products with the hope that you will find them so useful you want to pay to keep them rather than be without them. In reality, many people access free trials simply because they are available. They may want to try the product or service out but they often have no real intent to purchase after the trial has ended. Here is why a virtual credit card is the best way to access a free trial offer.
You won't incur charges if you forget to cancel.
The company never has your current billing information.
Take advantage of free trials even if you have no intention of purchasing them.
No need to stress over when the trial ends or cancel early in case you forget later.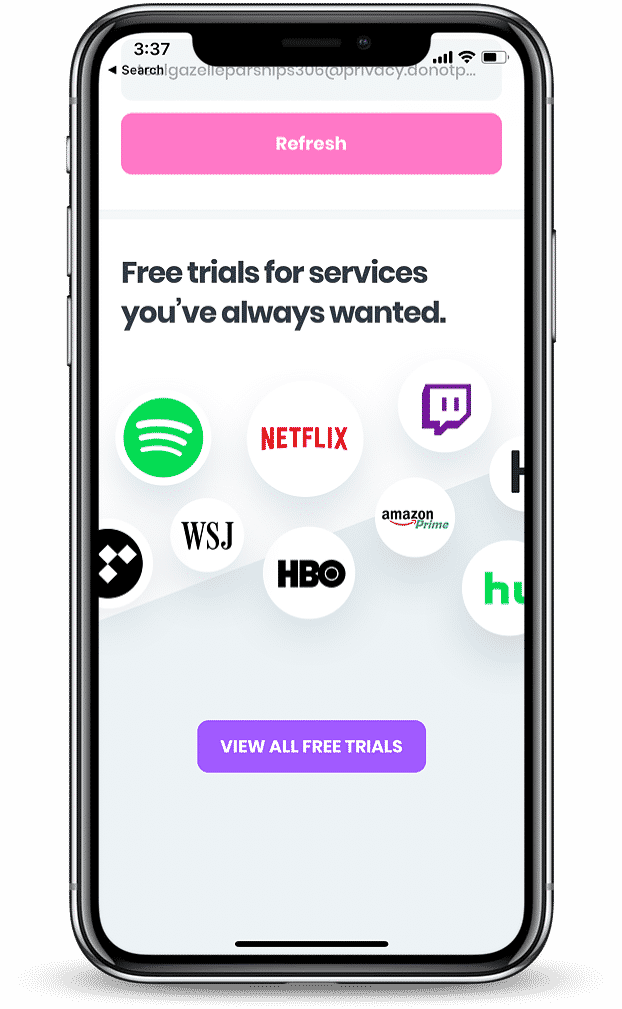 Cost Free Alternatives to Roxio Creator NXT 9
With these programs, there is no need for a free trial because they are completely free of charge.
Ashampoo Burning Studio- Burn, rip, and copy, free and easy to use.
WinX DVD Author- Free creator and disk burner for Windows 10.
Burnaware Free- Freeware disk burner. Also offers a commercial paid product.
DVDStyler- Free program for creating professional-looking DVDs.
Get Roxio Creator NXT 9 At A Reduced Price
Want to get Roxio Creator NXT 9 but the price is too high? DoNotPay can help you Find Discounts. You can also find discounts for Amazon, Wish, ID.me, and many other vendors.
More Ways To Save With DoNotPay
There are so many ways to save time and money with DoNotPay that you will wonder how you ever managed without these products. Let DoNotPay show you how to get things done quickly, easily, and successfully.
Try it today!