How to Sign Up For Restoro With a Virtual Credit Card

Restoro is a software system designed to secure and repair your PC. It addresses malware threats, detects dangerous websites, restores performance, frees up disk space, and more. If you're interested in before committing to payment, it's possible to do so, although the free version comes with some pretty serious limitations. 
Does Restoro Offer a Free Trial?
Not exactly. If you're having trouble with your PC and don't feel up to tackling the task of fixing it yourself, you may find yourself in the market for a service that can provide a tuneup for you. One of the companies you're likely to come across in your search is Restoro.
Before you sign up, if you're like most people, you may wonder whether the service is reliable and worth paying for. Or maybe you would simply like to take advantage of Restoro's ability to scan your computer for problems and identify them.
If you're mostly interested in the latter, Restoro does offer  of its software that you might find useful. As we mentioned above, however, the free version that you can download onto your PC can only do one pretty basic thing: it can scan your PC and tell you where the trouble spots are.
Remember these two key points:
If you would like Restoro to help you fix those trouble spots, you're going to need to shell out for a paid version of the service.
There is currently no free trial for any of the paid plans.
Does Restoro Offer Refunds?
Restoro does offer that if you are unsatisfied with your paid service within the first 60 days, you can get a refund. There's a catch, though: in order to get your refund, you will be required to show that you had returned your computer to the state it was in before any "fixes" that Restoro performed. And that's practically impossible.
How Can I Get a Restoro Free Trial?
To start the free version of Restoro in order to have it check for any issues on your PC, you simply need to open the installer on Restoro's website. This can be accomplished by clicking on "Start Download" and following the prompts as appropriate. Once you have done that, you can use the free scanning tool without providing any credit card information. If you later decide that you would like to upgrade so that Restoro can help you fix your PC, you will need to purchase a full license key. 
How Much Does the Paid Version of Restoro Cost?
There are several paid Restoro plans that you can choose from depending on your needs and your expected number of users. These plans are priced as follows:
Basic
Premium
Extended
$27.95
$41.95
$58.95

One-time use
Detects and removes viruses
Operating system restoration
Optimize Windows Registry
PC scan and assessment

One license, unlimited use for one year
Includes all Basic features listed above plus 24/7 support for one year

3 licenses
Unlimited use for one year
Includes all Premium features plus multi-device protection and repair
Avoid Automatic Renewal With DoNotPay Virtual Credit Card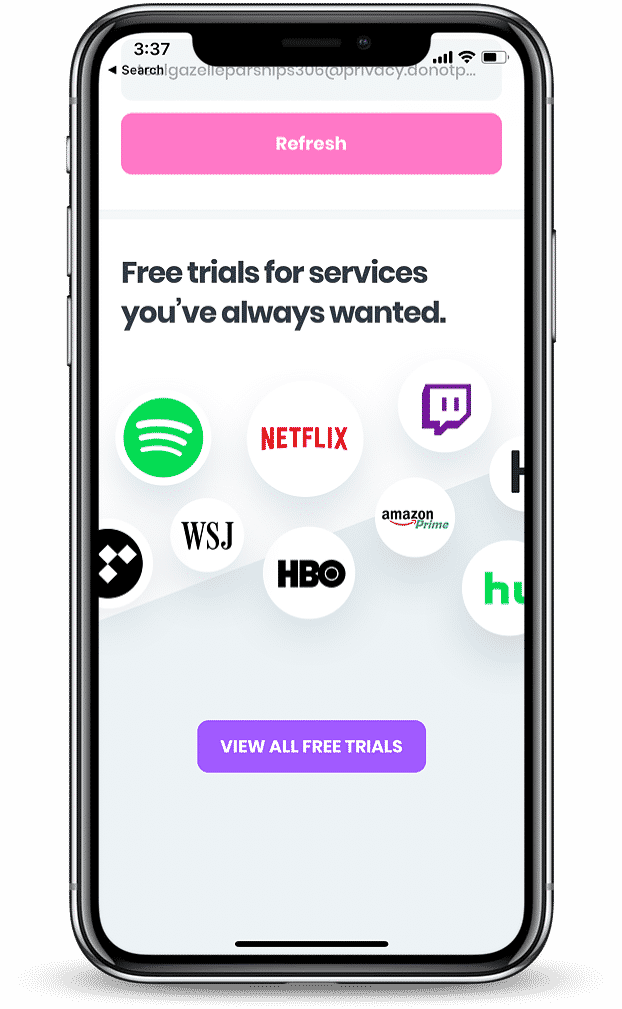 Even though Restoro doesn't offer  version of its full array of services and features, many companies do make this sort of offer. You may find yourself wanting to take advantage of one of these free trials but concerned that you could forget to cancel your subscription before the trial is up. That's certainly what these companies are counting on!
Now, though, you have a tool at your disposal that can help you sign up for free trials without running the risk that you could get charged when the trial runs out: a virtual credit card from DoNotPay.
The advantage of DoNotPay's free virtual credit card is that it generates a random number that you can use as your credit card number when you sign up for a trial. At the trial's expiration, even if you haven't canceled the service, the company won't be able to charge you because there's no actual money associated with the card.
What Else Can DoNotPay Do?
While you may not need DoNotPay to get your , there are so many ways in which our service can help you, we couldn't begin to list them all here.
Let's say you sign up for a service subscription and decide you no longer need it. In the past, you might have struggled to get the company to cancel your subscription. But now with DoNotPay's Cancel Subscription product, we can do the work of getting you the cancellation that you need. Even better, we can often help you request any refunds that you're due as well.
DoNotPay can also help you save money in many other ways. These include services such as:
1. Getting compensation for delayed or canceled flights
3. Dealing with bills you are unable to pay
4. Dealing with issues with credit cards
And that's just the beginning. Check out DoNotPay to see all that it has to offer and all the ways it can make your life simpler and save you money.