Renew California driver's license in no time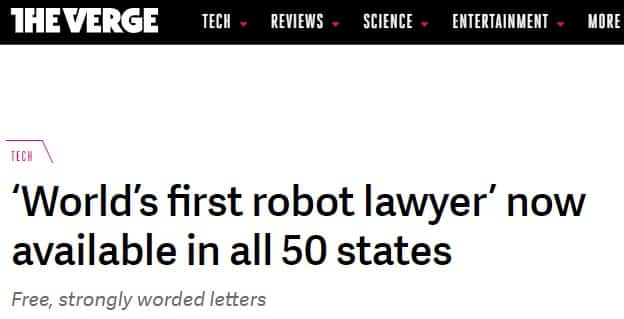 If you're reading this, you must have been reminded that your driver's license will expire soon. It goes without saying, but driving without a valid license in California is illegal. Penalties for being caught driving without one range from a $250 fine to actual jail time, depending on your previous offenses. Luckily, renewing a license in Cali is a simple process.
How to renew a driver's license in California
A driver's license issued by the CA DMV is valid for 5 years and can be renewed as early as six months before expiry, and a maximum of two months after it expires. It takes the DMV up to three weeks to process your request and send out your new license, which you'll receive through the mail. You can expect to receive a notice in your mail two months before the expiry date. It can be renewed in four ways:
Online

By mail

Via phone

In person
What is the best method of renewal for you
Each of the methods has its perks but also requirements, which will be covered in more detail in their separate sections. Here's a basic overview:
Method
In person
By Mail
Via Phone
Online
How?

Go to your local DMV office or set up an appointment with the

DMV through DoNotPay

Download and complete

this form

, then mail it with a check for the license fee

Call the number listed on your renewal notice

Register and complete the

online form

Efficiency

Fast setup, but requires you to visit the DMV during working hours

Decently fast to send, but the request is delayed while the post office delivers the notice

If this option is presented to you, you'll have to do it within the working hours

Fast, but has a set of requirements
Why in-person renewals may be the best option right now
This is the only method that non-residents of California/USA can use to renew their licenses, since they're required to provide legal documentation of their stay. This is also the only method available to persons who've changed their address from the one on their current license but haven't informed the DMV. We understand that people dislike doing administrative work in person for plenty of reasons:
You have to physically be present, which can be time-consuming

If you don't schedule an appointment, you'll have to wait in a long line

Scheduling an appointment might postpone the process

You have to show up within a certain time frame

If you're missing a document you can't just postpone, you have to come back again
However, with the recent changes in the U.S. documentation policy, you should update your license to a REAL ID. This can only be done in person. As of October 2020, you will not be able to use a standard license to enter government buildings, board domestic flights or prove your residency status with a standard license.
For maximum time efficiency, we recommend you set up your DMV appointment with DoNotPay. The for all browsers will set up the appointment for you in a few minutes, and also give you details on what documentation to bring.
How to renew your CA license by mail
To request a renewal through mail, you need to send a request to the DMV office. After sending the request, your new license should be mailed to you in the next 60 days. Here's how you do it:
Print and fill out

this form

Add a check or money order for the renewal fee, depending on the

type of license

you're renewing

Write your driver's license number on the back of your payment document

Send the letter to DMV, Attn: Renewal by Mail Unit, PO Box 942890, Sacramento, CA 94290-0001
To be eligible for renewing your licenses through the mail, you must answer "No" to the following questions:
Were your last two licenses renewed by mail?

If your license is expired, has it been more than one year?

Does your license expire in more than 60 days from today?

Have you or will you be making any corrections to your name?

Is your license suspended and are you on driving probation in any way?

Are you under 70 years old?

Do you have a driver's license from other states?
If the answer to any of these is "Yes", you'll need to renew in person.
How to renew your CA license via phone
This option is only available to those who were informed they can do so through the renewal letter that's received two months before expiry. To renew your license this way, simply dial the correct phone listed on the document, read out the Renewal Identification Number listed on the notice, and provide credit card information. You should receive your new license within 3 weeks.
How to renew your CA license online
Renewing online is possibly the most time-efficient method to do so. All you need to do is fill out the online application and then wait up to three weeks for your license to arrive. Remember that you'll have to pass a certain set of requirements to do so. If you answer "No" to ALL of the following questions, you may submit an online renewal request:
Does your driver's license expire in more than 120 days from today?

Will you be 70 years old or older on the expiration day?

Is your license currently suspended and are you on driving probation in any way?

Did you renew your last two licenses via mail?

Are you in possession of driver's licenses from other states?
Am I eligible to renew my license online/by mail/via phone?
Here's an additional checklist of the things you need to take care of to be able to renew your license in any way, other than in person. If the answer to all of the questions is "No", you're good to go. Have you, within the past two years:
Convicted of any Vehicle Code traffic violations

Had an FTA (failed to appear in court) for any traffic-related violations?

Been suspended for DUI or refusing a substance screening (PAS) test?

Been at fault in a traffic accident noted by the police?
If the answer to any question is "Yes", depending on the situation, you may need to submit additional paperwork first or your only option will be renewal in person.
How to renew a suspended driver's license?
If your license has been suspended, you must first complete whatever process is necessary for reinstating driving privileges, which will depend on the type of violation you were suspended for. After that, you must visit the DMV and submit the request. Remember to use DoNotPay to set up the appointment.
How to renew a stolen, lost, or damaged driver's license?
The first thing you need to do is inform the California DMV office of your situation. You can do this via phone by calling (886) 658-5758 or via email at dlfraud@dmv.ca.gov. Replacing a license can only be done in person and you will have to pay a duplicate fee. Use DoNotPay to set up your appointment faster. In the meantime, you will get a temporary license that's valid for 90 days, and you can expect your new, full license within 60.
How can a non-citizen renew their driver's license?
Non-citizens have the same renewal rights as everyone else and also get informed two months in advance before their license expires. To be eligible for license renewal as a non-citizen, you must make sure that the DMV has an unexpired legal presence document on file. If the document is expired, you're required to submit the new documents and a renewal request in person.
Renewing your license as a U.S. military member
If you're currently out of state for active duty, you and your spouses' driver's license will be valid even after their expiration date. Make sure to call (916) 657-7790 and the DMV will send out a DL 236 document, which serves as proof of extension for both of your driver's licenses. The extended licenses last up to 30 days after returning to California.
If honorably discharged, make sure to carry documentation proving so in those 30 days. If a dependant of your license is expiring soon, they can apply for renewal by calling DMV at (916) 657-7790 or they can request a no-fee one-year extension by writing to DMV at:
Department of Motor Vehicles

PO Box 942890

Sacramento

California 94290-0001
The letter should include the name, license number, birthday, and address.
DoNotPay helps thousands and thousands of drivers study for their parking tests in these states:
DoNotPay Can Do Your Paperwork for You!
Feeling like you're in bureaucratic hell? Our robot lawyer will draft the paperwork you need and get you out of any hurdle before you know it!
We can compose most of the documents that you require for any administrative purpose in your jurisdiction, most notably:
More of What We Can Do for You
Our multifaceted app can call and record the conversation with the customer service of the company that just won't let you go! If you are having trouble canceling an unwanted service via the traditional channels, use DoNotPay to get it over and done with!
We can help you stop the persistent robocalls and robo texts from the nagging company and request a refund for unused services in a matter of minutes.
We'll also lend a helping hand in stopping spam mail—whether it's electronic or paper. Our Spam Collector product unsubscribes you from unwanted emails and cleans up your physical mailbox too!