How to Get a Reimage Free Trial With a Virtual Credit Card

When something is wrong with Windows, you need answers. For many of us, using Windows is not an option; it's a requirement for work. When you can't just wipe and reinstall, when you need your computer to work through a blue-screen-of-death scenario, you need a tool like Reimage.
The Reimage PC Repair tool was designed to diagnose and repair Windows exclusively, though there is a Macintosh download available.
A single year's subscription for one person costs $42 and a 3-license subscription is almost $60. It should come as no surprise if you're looking for a . The question is; can you find one? DoNotPay is here to help you find the answer and the solution to keeping that trial free soon with virtual credit cards and strategic account management.
Does Reimage Offer a Free Trial?
Here we'll cover two points about Reimage:
The Free Scanning Software Tool
The 60-Day Money-Back Guarantee
Does Reimage offer a free trial? Officially: no. They do not have a free trial program and any links leading to the promise of one will turn into a rabbit-hole of advertisements for other software.
There are, however, two almost free trials that can be found through the Reimage website. The first is a free virus scanning feature. By downloading and installing Reimage from the website, you can perform computer scans - but without the ability to enact repairs. This is a very limited trial option that merely serves to show off what Reimage could be fixing for you.
Reimage also has a 60-day money-back guarantee. This is sort of like a free trial, except that you pay upfront and need to remember to call in to cancel your services within the next 60 days after purchase. If you do this correctly, you can be refunded the cost of using Reimage for two months.
How Can I Get a Reimage Free Trial?
To access the , first, you'll need to sign up for a subscription. The first tier of purchase is a one-time repair, so skip that one. The second and third tiers are Unlimited for one or three licenses per year. Pick the one that best suits your needs and enter your financial information. Once you have fully signed up for Reimage PC Repair, you will be able to activate the money-back guarantee within 60 days to simulate a Reimage free trial.
Navigate to reimageplus.com/pricing/https://www.reimageplus.com/pricing/ReimagePricingReimage PricingReimage Pricing
Select Subscriptions 2 or 3
Complete Your Checkout
Does the Reimage Free Trial Automatically Renew Into a Paid Subscription?
Yes, in a reversal way Reimage will charge if your trial period ends. For Reimage, this is again split into two paths. If you are using the free computer scanning tool without buying a subscription, there is no trial to renew. However, if you have purchased a subscription, your chance to erase that cost and uninstall Reimage PC Repair when you're done stops after 60 days. After that point, all billing is final
Avoid Automatic Renewal With DoNotPay Virtual Credit Card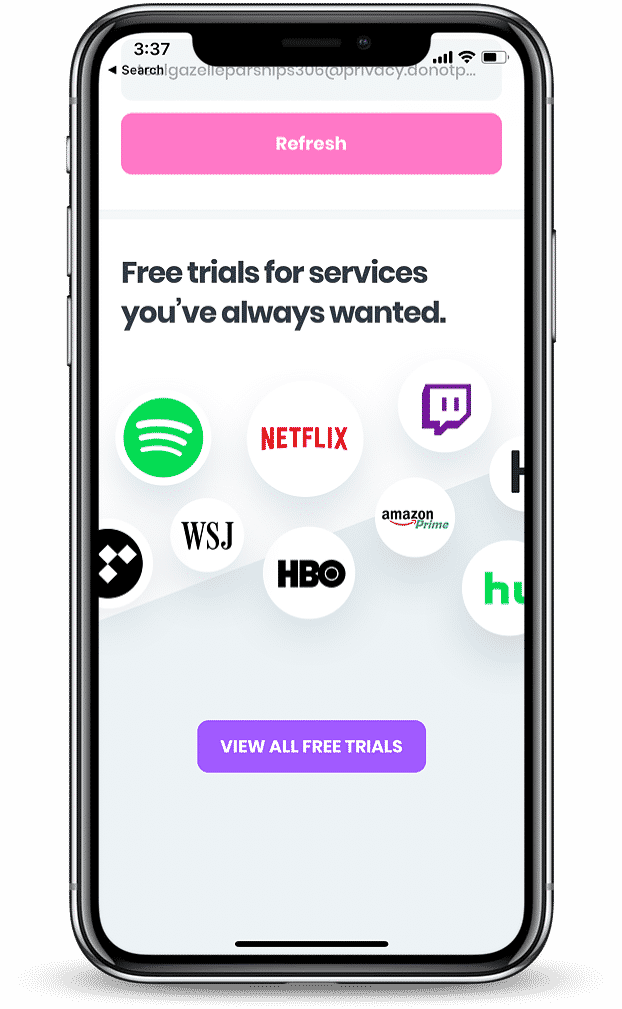 Don't let Reimage charge you a second time or get away with your check if you are not fully satisfied with the product. DoNotPay can help you get fair and affordable treatment from software companies with free trials and money-back guarantees. Reimage is counting on you forgetting to file your guarantee, but DoNotPay can help.
With most free trials, we would provide a Virtual Credit Card that registers as valid but never provides a valid form of payment - therefore cannot be renewed. However, with Reimage, The Cancel Any Subscription service allows you to full-stop end your account with a company immediately, even if they would like to keep your subscription on the books. DoNotPay will intervene so you don't have to.
How Much Does Reimage Cost After the Trial?
Your price for Reimage will depend on the length of the license, the number of times you plan to use it, and the number of licenses you choose. Use the table below to get a better understanding of Reimage prices.
| | |
| --- | --- |
| One-Time Repair | $27.98 |
| One License Unlimited, One Year | $41.95 |
| Three Licenses Unlimited, One Year | $58.95 |
What Else Can DoNotPay Do?
DoNotPay can do more than just help you handle your free trial financial protection. As an online service, it's our goal to make tedious, difficult, and costly tasks on your to-do list both easier and more affordable. Here are just a few more of our many available services that might improve your life and your financial outlook this year.
Fighting speeding tickets
Disputing traffic tickets