How to Get a REAPER Free Trial With a Virtual Credit Card

REAPER (Rapid Environment for Audio Production, Engineering, and Recording) is a digital audio workstation and A Musical Instrument Digital Interface (MIDI), created by Cockos. It's a complete digital audio production system for computers with full multitrack audio and MIDI recording, processing, mixing, and mastering toolset.
New users can learn about REAPER using its . You'll have to buy a license once the trial is complete. This means that you should enter your credit card information to buy your license. This can put you at risk of spending against your intentions once you're compelled to buy a REAPER license.
DoNotPay can help you do away with using your own credit card to  Using the platform's very own virtual credit card, you are safe from unwanted charges.
What is REAPER?
REAPER is a  for OS X and Windows. It offers a full multitrack experience, including processing, mixing, audio editing, and MIDI recording. This application can be used anywhere digital audio is used, whether in commercial home studios, education, science, research, and game development.
By adding a microphone and hardware audio to REAPER, you'll have a complete professional-quality recording studio, which you can use to record almost everything.
Here is a breakdown of what you can do with REAPER.
Record
With REAPER, you can record and overdub MIDI and audio. However, your external hardware can limit the number of simultaneous recording inputs. You can also use REAPER to record directly from any dozen supported audio formats, with any sample bit depth and rate.
REAPER can also allow audio or MIDI record or record MIDI output or processed audio. It also takes multiple overdubs, in and out punches, record in a loop, and take multiple takes and layers.
Finally, you can use the Record arm and disarm the track without stopping the audio playback with its recording capability.
Produce
REAPER's production feature can help you in the following ways:
Import audio by dragging and dropping, arranging, and render
Freely mix MIDI, video, still image media, and audio
Easily trim, resize, time stretch, glue, snap to grid, and pitch shift, fade
Intuitive scroll, jog, audio transient, scrub, and MIDI navigation
Allow routing, editing, bussing, all in a single step with it's simple and powerful nested folder system
Opens several projects simultaneously in different tabs
Allows full automation in editing, playback, recording, and editing support for media plug-ins and take control
Separate MIDI or audio into free takes and lanes
Transform
REAPER's transform feature allows users to perform the following activities:
Insert any third-party MIDI plug-in and third party-party
Apply real-time FX and non-destructively render FX output
Use local machines using FX farms
Allow industrial-leading performance and multiprocessor utilization
Does REAPER Offer a Free Trial?
Yes. REAPER has a 60-day free trial. After that, you should buy a license, but you can continue using it without any issues. However, a nag screen usually appears during the application start-up until you purchase your license.
How Do You Get a REAPER Free Trial?
To get a REAPER 60-day free trial, you have to download the software to your computer. You'll have to submit your email address, which they will send the licensing key once you buy it. After that, you'll have sixty days to use the application, with full access to its features.
You can continue using the application without a licensing key, but you'll have to deal with a nag screen that slows down the application start-up process.
Does REAPER Free Trial Automatically Renew After Its Completion?
No. REAPER doesn't automatically renew a subscription after the 60-day free trial is over. Cockos, expect users to buy a license once the trial is over without automatically renewing or limiting your access to REAPER features.
However, to some extent, Cockos usually cripple some of the features, limit your time use, and add audio artifacts. After all, you should pay for a license according to REAPERS terms and conditions.
How Much Does REAPER's License Cost?
REAPER has two licenses: discounted and commercial licenses that you can choose from. The discounted license is the cheapest of the two. You can access REAPER's 60-day free trial, regardless of the license you buy.
| | |
| --- | --- |
| Type of License | Cost |
| | $60.00 |
| | $225.00 |
The commercial license is suitable for users who require REAPER for commercial purposes with gross revenue of $20,000 or more.
You can buy a REAPER license through REAPER's Purchase page. Once you access REAPER's purchase page, click the buy now button for your preferred license. This will take you to a transaction page to buy your license with PayPal or a credit card. Once you purchase the licensing key, Cockos will send it to you via the email you used to sign into the application.
How Can DoNotPay Help You Get REAPER Free Trial and Don't Pay?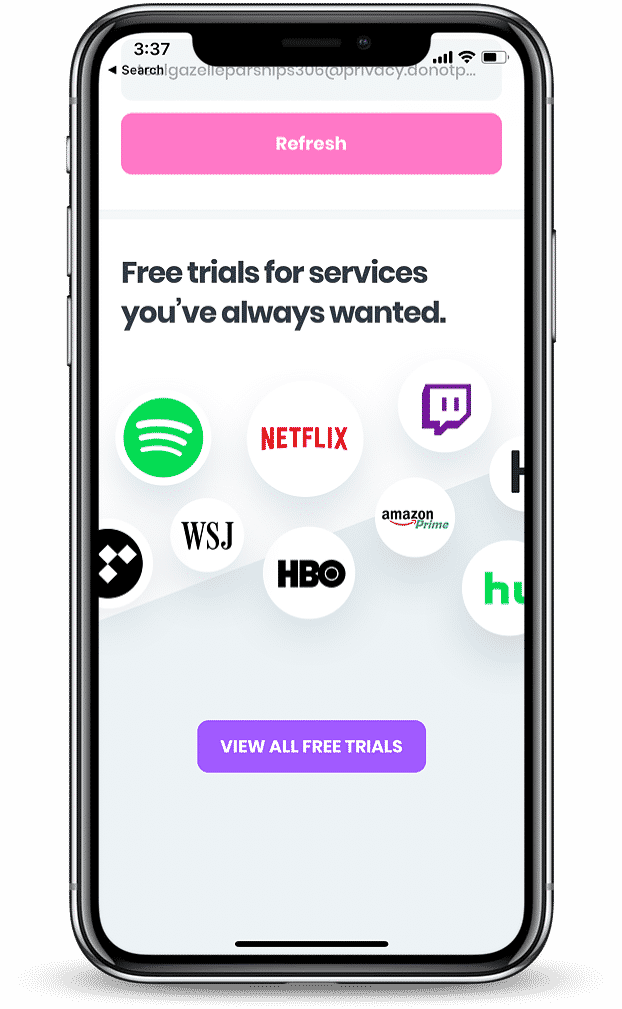 Our Virtual credit card allows you to continue enjoying REAPER full features even without buying a licensing key, rather than using your chip credit card. With it, you can rest assured that REAPER won't charge you anything once your free trial is over.
DoNotPay virtual card works as a "copy" of your credit card, but with different information generated through its random card generator. You can also use this virtual credit card to limit a single transaction if you buy a REAPER license.
Solve Other Issues with DoNotPay Virtual Credit Card

With DoNotPay virtual credit card, you can sign into any free trial without worrying about any automatic renewal. You can also use DoNotPay other products to solve legal and social issues, including:
 today to access our virtual credit card to save money and time!