How to Get a QuickBooks Self Employed Free Trial With a Virtual Credit Card

Are you looking for a free trial of the accounting software ? Anyone who is self-employed can attest to the fact that 'free' things are few and far between. But what if you could guarantee a free trial from QuickBooks Self-Employed without any risk of being charged for it?
With the help of DoNotPay's Virtual Credit Cards you can access any free trial, including QuickBooks Self-Employed, with a fast and easy solution. To learn more about the DoNotPay Free Virtual Credit Card and the free trial from , keep reading.
The Free Trial Offered by QuickBooks Self-employed
Those who choose to be self-employed know the value in something for free. If you are self-employed, or you are considered to be an Independent Contractor you can get a 30-day free trial of QuickBooks for the self-employed. This applies to new customers only.
To get your free trial of QuickBooks Self-Employed all you need to do is sign up for one of the following pricing packages.
| | |
| --- | --- |
| Self-Employed Basic | $7,50 per month |
| Self-Employed Tax Bundle | $12 per month |
| Self-Employed Live Tax Bundle | $17 per month |
Let's look at the benefits of each package to give you a better idea of what may be right for your self-employed application.
QuickBooks Self-employed for $7.50 per Month

This will get any independent contractor or freelancer access to the following QuickBooks tools:

Separate business and personal expenses
Maximize Your Schedule C Deductions
Quarterly Taxes Automatically Calculated/Estimated
Automatic Mileage Tracking

This package is ideal for 1 to 2 employees and gets all of your tax documents ready at tax time.

QuickBooks Self-employed Tax Bundle for $12 per Month

In addition to the above, this package includes;

Ability to Pay Quarterly Taxes Directly From QuickBooks
Easy Transfer of Tax Info to Turbo Tax
One State and One Federal Tax Return Included With This Package

This package provides more attention to taxes, a good thing at tax time.

QuickBooks Self-employed Live Tax Bundle for $17 per Month

The best self-employed accounting and tax software you can get for your self-employed business. This includes all the above two packages and also:

Chat With a Real CPA When Needed
Get Unlimited Help and Assistance
Get a CPA Approval of All Tax Returns

The 'extra' set of eyes for all of your tax documentation is your best guarantee against an IRS audit.
Whichever package you include, you get a full 30-day free trial to see if QuickBooks Self-Employed is right for your small business needs. Be aware of the 30-day free trial and cancel to avoid your card being charged.
Are There Any Alternatives to QuickBooks Self-employed?
Yes, there are dozens of alternatives. Here are a few you might like:
FreshBooks
Zoho
Xero
Wave Accounting
What if I Forget To Cancel During the Free Trial of QuickBooks Self-employed?
It happens all the time. You forget to cancel the subscription you signed up for just to get the , and now you are trying to figure out where these new and different charges are coming from.
If you do not cancel your QuickBooks Self-Employed before the 30-day free trial ends, then expect the monthly charge to begin appearing on your card statement. Your subscription will then be set to auto-renew every month at either $7, $12, or $17 according to which program you agreed to at the time of signing up for QuickBooks Self-Employed.
Avoid Auto-Renewal Charge With Virtual Credit Cards From DoNotPay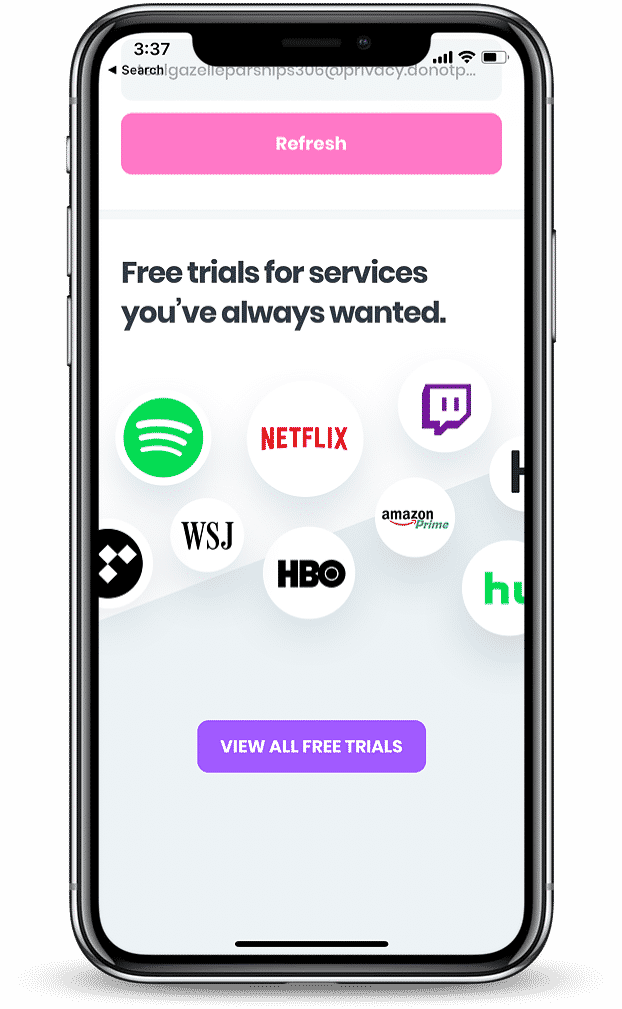 If you could use a certain product that would essentially guarantee you that you can get free trials without being charged to your card account, would you use it?
Let's look at how you can learn to use Virtual Credit Cards for all your free trial needs. With Virtual Credit Cards from DoNotPay, the world is your oyster as they say, or at least as it pertains to those free trials you love so much.
How Virtual Credit Cards Work
Don't end up paying for a subscription to a service you realize you don't need or have found a better fit in another product. You will never fall prey to an auto-renewing subscription again when you rely on Virtual Credit Cards from DoNotPay.
Here is how Virtual Credit Cards from DoNotPay uses this fast and easy solution for all of your free trial needs.
DoNotPay will generate a random credit card number complete with your information to use on any free trial.
When the free trial period is over, your Virtual Credit Card will be charged, but there will be no money on that card, so your subscription automatically gets canceled.
Your DoNotPay Virtual Credit Card is complete with an email address, expiration date, and all the right numbers in the right places to unlock any free trial you want to try, all free to you and risk-free to your regular credit/debit cards.
Another added benefit to the VCC products from DoNotPay is the fact of your accounts will no longer being at risk of being sold to a third party.
Virtual Credit Cards from DoNotPay are the fast and easy way to try new products, try new software, try new tools, and so much more.
What Else Can DoNotPay Do?

Getting you a QuickBooks Self-Employed free trial without any risk is just one example of the many tools available from DoNotPay. 
Look at these other issues that could come up at any time in your life.   These issues can be sheltered from the storm by products from DoNotPay.
Disputing traffic tickets
Fighting speeding tickets
Let DoNotPay provide you with a Virtual Credit Card for your QuickBooks Self-Employed free trial today.