How to Get ProWritingAid Free Trial With a Virtual Credit Card

ProWritingAid is an impressive app that can boost anyone's writing quality. Instead of just focusing on basic spelling and grammar, ProWritingAid focuses on deeper aspects. Some of these include word variety, readability, passive voice analytics, emotional tells, and many other features. It is a very powerful tool that leaves many writers wondering how to get a free trial with .
ProWritingAid offers a few different membership tiers, and it is possible to  at the premium level.
How Can I Get a Free ProWritingAid Premium Trial?
Simply input your email address to be sent a link for your free trial.
Access your email account and follow the link for the free premium trial.
A new tab will open that will instruct you to create an account.
All you need to do is create a password.
After creating your account, you will be given a license code to fully access your free trial for ProWritingAid premium.
Included in the license details is the expiration date for the free trial.
 Does the ProWritingAid Free Trial Automatically Turn Into a Paid Subscription?
No credit card details are needed to create a free trial.
After the free trial ends, you will simply receive marketing emails to pay for the premium service.
You will not be charged unless you agree to sign up for these services.
What Does Each ProWritingAid Membership Include?
Membership
Cost
Benefits
Free
Completely free

Includes summary report of key writing issues
19 individual writing Reports
Can only edit 500 words at a time
Only available to use online

Premium
$79 per year

Includes all the benefits of ProWritingAid Free
No word limit during edits
Has an accessible desktop version
Includes integrations with MS Word, Google Docs, Chrome, Firefox, Gmail, Pages, Scrivener, and more.

Premium+
$89 per year

All of the premium benefits
Includes 50 plagiarism checks per year.
This package is recommended for academics and career writers.
What Is a Virtual Credit Card and Can It Help Me Get a Free ProWritingAid Trial?
A virtual credit card is created online and can only be used for a single purchase. It is authorized for use with any major payment processor service.and will be attached to your actual credit card so the payment can go through. After the payment is processed, the virtual credit card is destroyed.
The use of virtual credit cards help keep your actual card details private, instead of being on every database of every business you have had a transaction with. It can also help you avoid annoying auto-renewals.
DoNotPay especially designed virtual credit cards for the use of accessing free trials. Many free trials require you to input a credit card number to use the free trial. These companies hope that you forgot to cancel the free trial so they can automatically bill you for their services.
This can often leave customers very frustrated. As they will have to deal with disputing the credit card charge or just give up and lose money unnecessarily. Since ProWritingAid doesn't require a credit card number for a free trial, using a virtual credit card isn't necessary to access the trial.
What Free Trial Services Will a Digital Credit Card Work On?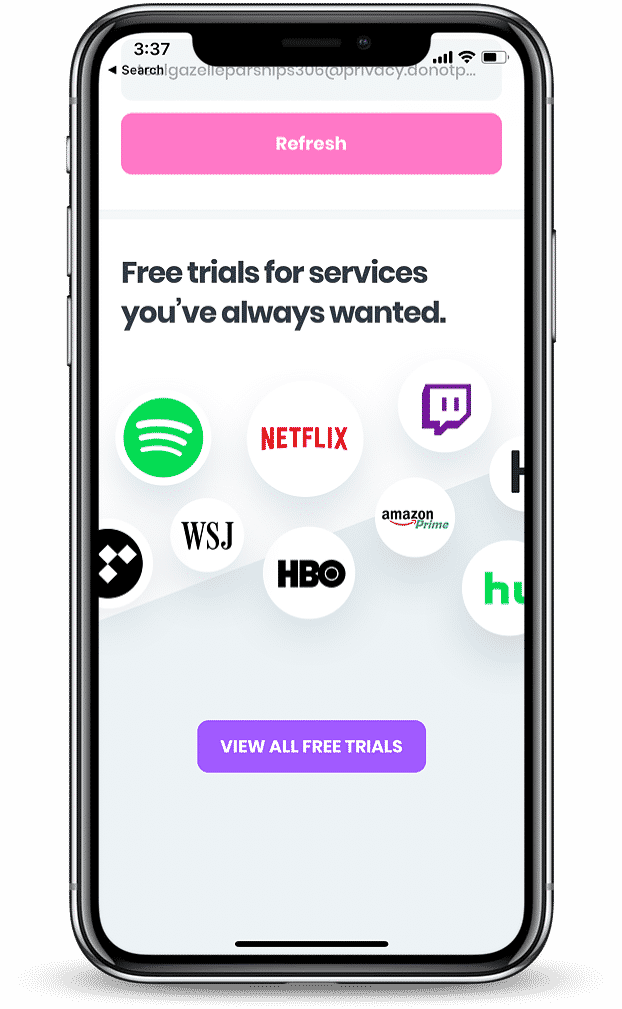 A virtual credit card will work on basically any service that offers a free trial, but requires a credit card to access the free trial. This can range from video streaming services, cloud gaming, software licenses, and many more.
Some popular examples include Hulu, YouTube Premium, Discover+, Amazon Prime Video, Paramount Plus, Google Stadia, GeForce Now, Xbox Game Pass, and many more.
What Are Some Alternatives to ProWritingAid?
Whether writing is a hobby or a career for you, writing aids are available for you to choose from. Here are some tools that you might want to check:
Grammarly - Grammarly prides itself on finding 10 times more mistakes than generic word processors. There is a free premium version.
Language Tool - Another spelling and grammar checker, but it will notify you if a certain word is used too frequently. There is a free and premium version.
Hemingway Editor - Hemingway helps make your writing bold, clear, and succinct. It can help catch passive voice writing.
Ludwig.guru - Ludwig is great if you are writing in a second language. It can help you use the correct words for contextual situations.
Slick Write - It's a free tool that checks for grammar, spelling, stylistic recommendations, and other points of interest.
Typely - Typely is more methodical in its editing. It only makes precise recommendations to avoid false alarms.
What Else Can DoNotPay Do?
DoNotPay is like Pandora's box of products and services that you wish you knew existed a long time ago. We are dedicated to making your life easier by handling all the hard work for you.
Here are only some of the few tasks that DoNotPay can assist you with:
Sign-up with DoNotPay today and experience the efficient services of the world's first Robot Lawyer.