How to Sign Up for PropStream Free Trial With a Virtual Credit Card
PropStream is a real estate investment software that helps you to conveniently find and assess investment opportunities. Like most software platforms,  when new users sign up. Most people see free trials as an opportunity to test a product/service without any risk.
Read on to find out how to try out PropStream services with DoNotPay and without the risk of losing your hard-earned cash.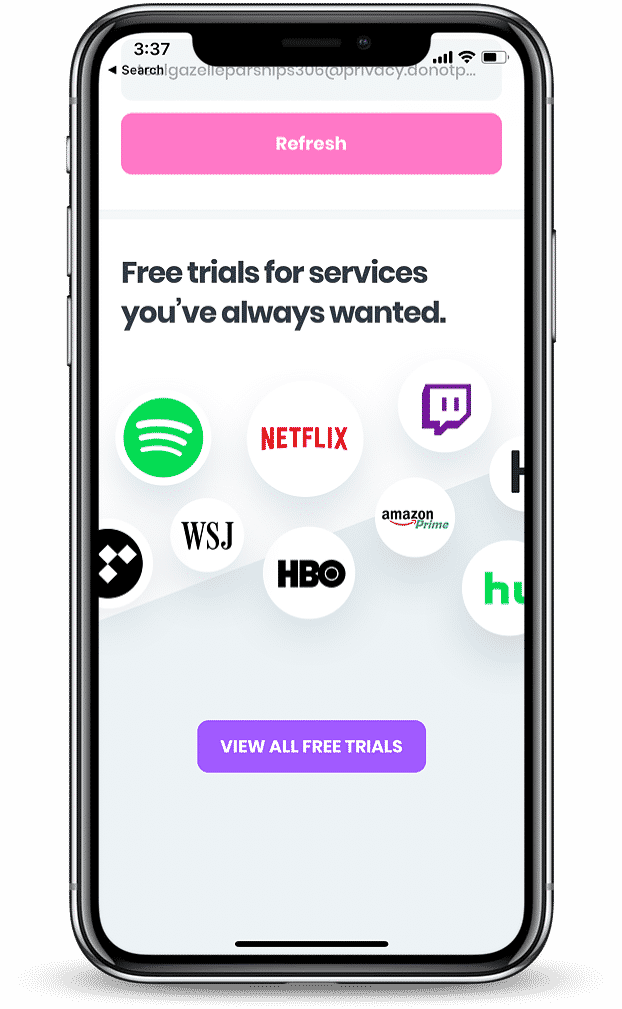 Does PropStream Offer a Free Trial?
Yes, it does.
PropStream offers , which allows prospective real estate investors to test the service before they commit to a paid membership plan. During the trial period, you can access the investor tools, data, and marketing solutions required to make informed decisions in the real estate game.
The free trial gives you access to similar features you'll get with a paid subscription. It also includes 50 Exports/Imports of Properties, besides allowing you to purchase all built-in products (marketing and skip tracing), excluding List Automator.
How Can I Get a PropStream Free Trial?
PropStream encourages users to leverage the free trial to familiarize themselves with the PropStream ecosystem and see whether it supports their investment goals. To sign up for the free trial, follow these steps:
Head over to the PropStream website or mobile app
Click on the "7-Day Free Trial" icon at the top of your screen
Type in your name and email address
Click on "Start Your 7-Day Free Trial"
Enter your billing address, credit card information, password, then accept their terms and conditions
Click "Submit" then wait for the confirmation email
After validating your PropStream email address, you'll have seven days to use the service for free. You may also receive emails about discounts, new products, and other PropStream services. Some of these emails may be irrelevant, so do not hesitate to use DoNotPay to stop PropStream spam emails.
Does the PropStream Free Trial Automatically Renew Into a Paid Subscription?
Yes, every new user gets one renewable 7-day free trial. PropStream doesn't provide more than one free trial since the system only recognizes one email address. You can only continue using the real estate investment tool if you upgrade to a paid subscription or sign up with a different email address.
Since users provide their credit card information when signing up, their free trial gets automatically renewed into a fail subscription if they don't opt-out. However, you'll be notified 24 hours before the free trial ends. That way, they can either cancel the subscription or avoid getting charged when the free trial period lapses.
Avoid Automatic Renewal With DoNotPay Virtual Credit Card

When checking out a new product/service, many people forget to cancel the free trials. As a result, they end up paying for a service/product they don't need. When you try out PropStream services with DoNotPay, you'll receive a free credit card number, which you can enter when signing in.
With the temporary credit card number, PropStream will approve you for the trial, but won't charge you when the trial period ends. The beauty of trying out PropStream services with DoNotPay is that you won't lose any money if you forget to stop the subscription. The virtual credit card you'll receive won't have any money. The one-time credit card you get from DoNotPay isn't connected to your bank, and neither does it contain your data.
With the virtual credit card from DoNotPay, you get the following benefits:
Generating single-use credit card numbers
Approval on the PropStream signing up and billing page
Automatic renewal after the free trial's expiry
How Much Does PropStream Cost After the Trial?
After the free trial ends, you'll be charged $99 per month to access the service. Besides the basic plan, you can also opt for several add-ons and marketing tools as listed in the table below:
PropStream Add-on
Monthly Cost
Benefits
List Automator
$27

Daily list monitoring
List import/append capability
Monitoring up to 2,000 properties
10¢ skip tracing per property

Team Member
$20

Full PropStream Access
Managed Access for up to five accounts

Mobile Scout
Free

"Drive" feature access
Share and tag properties
Add up to ten accounts
When you add List Automator to the basic subscription, managing your lead lists and marketing to previous leads will be super easy. By automating your lists, the tool helps you to streamline your search criteria and remove leads that are no longer relevant.
The Team Members add-on makes it easy to manage administrative tasks such as running comps, generating lists, and evaluating properties. A Team Member could be someone in your office who gets access to your portfolio.
What Will PropStream's Charges Look Like on My Statement?
Your PropStream charges will appear in any of the following ways:
PROPSTREAM.COM SYDNEY AUS
PROPSTREAM.COM, COM, 866-716-0414, NL
PROPSTREAM_SG_LOCAL
PROPSTREAM PAYMENT FROM J MULLINS
PROPSTREAM CO, 37454824023
PROPSTREAM.COM BERLIN DE
PROPSTREAM.COM BIRMINGHAM GBR
PROPSTREAM.COM, LONDON
PROPSTREAM.COM 866-579-7172 NLD
PROPSTREAM.CO 35314369001
PROPSTREAM COM COURBEVOIE FRA
PAYPAL, *PROPSTREAM.COM, 35314369001 GB
What Are the Most Popular Alternatives to PropStream?
PropStream isn't the only product out there. If your PropStream free trial ends and you're not satisfied with their services, you could perhaps check out the available alternatives in the table below.
| | | |
| --- | --- | --- |
| Service  | Monthly Cost  | Free Trial |
| AppFolio Investment Management | $600 | N/A |
| Juniper Square | Subject to the services you need | 14 days |
| monday.com | $10/seat/month | 14 days |
| kvCORE | Not provided | None |
Why Use DoNotPay to Get Free Trials and Don't Get Charged 
DoNotPay is fast. Applying for free trials independently is time-consuming. Therefore, enjoy your SPSS experience with DoNotPay.
DoNotPay is easy. It helps you avoid filling out many long forms. Wait for the feedback as DoNotPay ensures that your interests are well taken care of.
DoNotPay is successful. We have been tried, tested, and verified.
What Else Can DoNotPay Do?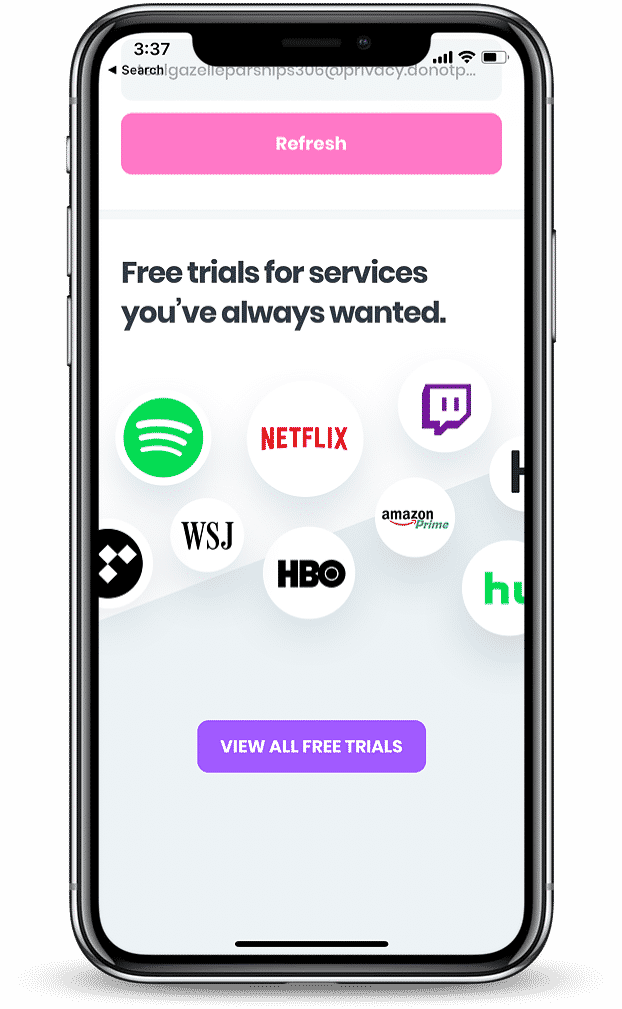 Besides helping you to check out the  without getting charged, DoNotPay provides other numerous benefits, including:
Disputing traffic tickets
Looking for any of the above services?  today.