How to Get a ProPresenter Free Trial With a Virtual Credit Card

ProPresenter is a software that has been a welcome addition to churches or anyone who wants to create a live presentation. It works across platforms, which means that it can be used on both macOS and Windows computers.
ProPresenter has several features that allow it to be your one-stop-shop for editing and presenting high-quality videos. However, some people are hesitant to use this impressive software because of the high price tag that is attached to it.
If you would like to try ProPresenter for free, DoNotPay has a way for you to do it without being charged after the is over.
Are There Different Price Tiers When Using ProPresenter?
When you use ProPresenter, you can choose if you would rather use it for free, or if you would like to purchase a license. Here is a look at the different choices that are provided to users.
Demo Mode: Demo Mode allows you to use all of the features that the software offers. You can create and save files for free with this mode. However, when you are presenting a video, there will be the company's logo watermarked across the screen.
: This mode allows you to use the full version of the software for free for two weeks. There will be no watermark on any of the outgoing videos or files. However, once the two-week period is up, you will be required to purchase a license or use "demo mode" to continue to use any of the features.
Registered Mode: This is also referred to as a "licensed mode." When you use this mode, you get to use the full version of the program without an expiration date and without any limitations. When you purchase a license, the license does not ever expire. However, you will be required to pay a small fee each year to continue to use the full version.
Other Free Content: In addition to the three modes, ProPresenter also offers its users a wide range of free content, which includes free graphic packs.
How to Sign Up for the ProPresenter Free Trial
If you want to use a free trial of ProPresenter, you will be able to use its Live function, and all other features, for a two-week period. To sign up for a free trial, follow these steps:
Open the ProPresenter web page.
Click on the "registration" tab at the top of the screen.
Choose the "Start Trial" Tab.
Enter your Name.
Enter the name of your organization.
Submit your email address.
Click on the "Get Free Trial" tab.
A two-week trial code will be sent to your email.
Go back to the main menu of the ProPresenter page.
Enter the two-week trial code.
An organization can only use a trial code one time. After the organization has completed its free trial, it will never be able to obtain a new code. The trial will end exactly 14 days after you have pressed the "Get Free Trial" button.
How Much Does ProPresenter Cost After the Free Trial is Over?
ProPresenter offers two license options. The Seat License is for general use and allows the user to utilize all of the features. The Campus license is used for Houses of Worship only and is a little more expensive. If you want to purchase a license, you can expect to pay $399.
This price is good for one year. After 12 months, you will be required to pay a renewal fee in order to continue to use the services. If you wait longer than a year to renew, you could have to purchase the entire license again in order to use the ProPresenter features. To renew the license, you will need to pay:
$159 each year for Seat License renewal
$399 each year for the Campus License renewal
All upgrades are included in the renewal price. When you renew, you will also be able to continue to use the customer support feature for the entire year.
DoNotPay Ensures That You Do Not Have to Worry About ProPresenter Automatic Renewal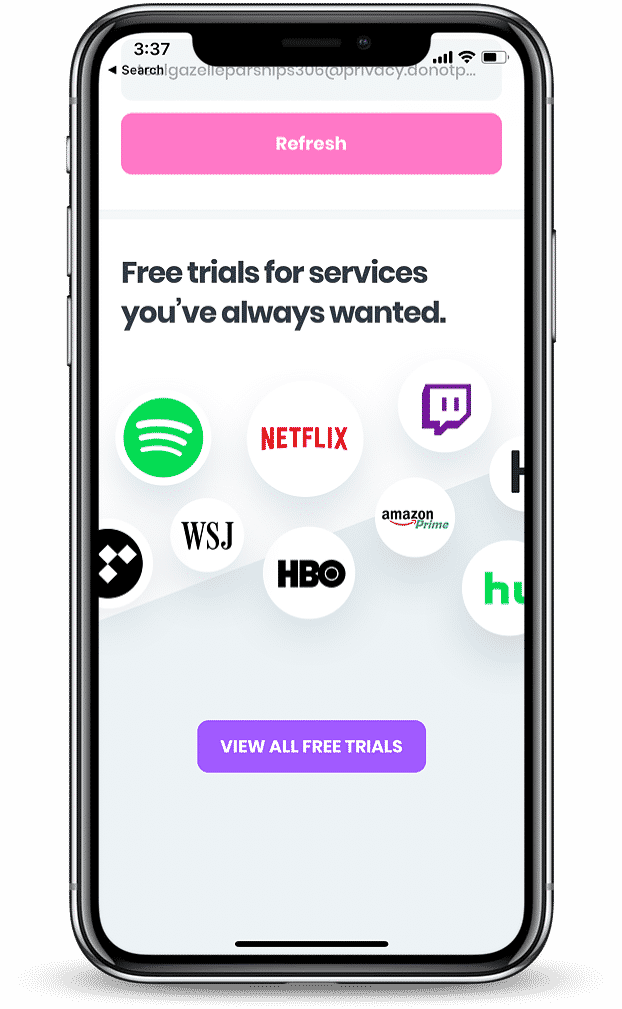 You do not need a credit card to sign up for the ProPresenter free trial. However, after you purchase a license, you will need to have a credit card on file. To ensure that you are not automatically charged for the renewal, you can get DoNotPay's virtual credit card.
The virtual credit card is essentially a fake credit card. It has a real expiration date and other required information, but it does not have any money on it and will not withdraw any money from your account. You will need a real credit card to purchase a ProPresenter license. But after you make your purchase, you can switch your card information on file to the virtual credit card information. This will help to ensure that you are not automatically charged for the renewal.
Does ProPresenter Have any Competitors?
There are several other companies that manufacture presentation software that is able to work on multiple platforms. Here is a look at some of the most popular options and their prices.
Product
Price
Playlister
$40/month for 1 song

$80/month for 3 songs

MediaShout
$399/year for single activation

$449 for site license

Easy Worship
$15/month for basic subscription

$23.33/month for premium subscription
Let DoNotPay Help You With Other Tasks

In addition to helping you not get charged for free trials, DoNotPay also has several other services, which include:
 offers a wide range of products and services to help make your life easier. Check out some of our services today and let us help you live a more convenient life.