Get Phone Detective Free Trial Easily With a Virtual Credit Card

Companies that offer free trials make it easier for prospective customers to decide whether they like the service enough to continue their subscription. It seems like a generous act on the part of the company, but they actually hope that you'll forget to cancel your subscription, so they can begin automatically charging your credit card. The good news is that DoNotPay can help you avoid automatic renewals after the !
If you're tired of signing up for free trials, trying to remember when to cancel, and getting charged when you don't do it on time, DoNotPay has just the tool you need! Our virtual credit card prevents you from having to put in your own credit card number when signing up, making it impossible for companies to charge you. Learn more about how DoNotPay can help you below!
Does Cell Phone Detective Offer Free Trials?
Cell Phone Detective is software that lets you monitor cell phones to see incoming and outgoing calls. does not currently offer free trials for its products or services, though the company does offer a 30-day money-back guarantee if you aren't satisfied with the product. This product is available to download on:
Android
iOS
The site claims to offer social media, call, text, and GPS monitoring for $89.99. After you check out, you'll get an email with the download link with instructions for how to install and use the software. The service will automatically renew each year.
Popular Alternatives to Cell Phone Detective
The Cell Phone Detective is just one of many services that promise to let you monitor other people's cell phone activity. Some of the other companies that offer the same types of services include:
| | | | |
| --- | --- | --- | --- |
| SpyStealth | mSpy | Bark.us | FlexiSPY |
| Spyera | uMobix | Qustodio | Cocospy |
These are just a few of the dozens of monitoring apps you can choose from. Each comes with its own set of features and functions, and most charge a monthly or yearly subscription fee. Before purchasing any phone monitoring apps, be sure to thoroughly research the company and its practices to ensure you are getting a legitimate product from a company that complies with national laws.
How to Avoid Automatic Renewals After Free Trials With DoNotPay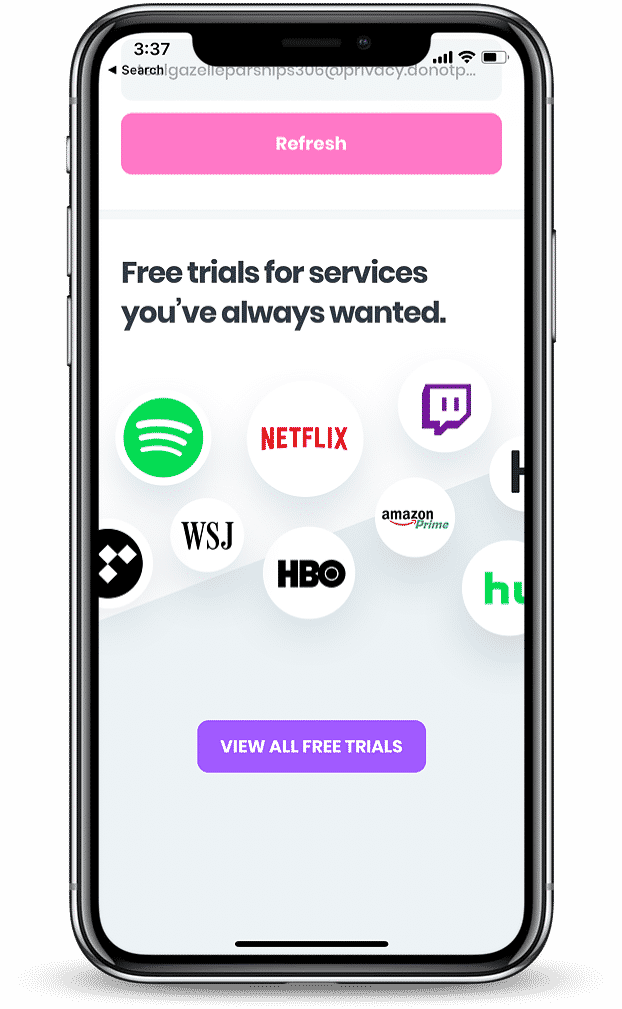 Americans lose millions of dollars per year by forgetting to cancel subscriptions to services after a free trial - that's why companies force you to put in credit card information in order to access the trial. Luckily, DoNotPay offers a workaround that allows you to enjoy free trials without worrying about canceling your subscription on time.
Here is how DoNotPay's virtual credit card works:
After you find a free trial you are interested in, begin the sign-up process.
When the service asks for credit card information, the virtual credit card generator.
This tool generates a random credit card number, CVV, and expiration date. Put this information into the credit card field on the free trial site.
Enjoy your free trial until it expires.
The company will try to charge your credit card after your trial is done, but the virtual credit card from DoNotPay doesn't hold a balance.
DoNotPay's virtual credit card gives you the flexibility to try new products and services without the hassle of trying to remember to cancel them on time. If you also hate all of the spam emails you get after signing up for a free trial, DoNotPay can also generate a temporary email address for you to use for sign-ups! Keep your inbox and credit card statements free of everything that normally comes with free trials with DoNotPay!
Why Should I Use DoNotPay?
You can always depend on DoNotPay to get you access to free trials, especially as our services are:
DoNotPay was designed to help people like you get more done in less time, hold other people and companies accountable, and save you money wherever possible.
DoNotPay makes all of these tasks easier, faster, and more successful than ever!
All it takes is a few minutes for you to fill out one of our simple forms, and we will scour the internet or make the very best case on your behalf.
With DoNotPay, you don't have to face difficult things on your own, and we can help you save money and get additional benefits that you don't even know you have access to!
What Else Can DoNotPay Do to Help Me?
Besides helping you save money by avoiding automatic renewals, DoNotPay can also assist you with:
DoNotPay was built to help you do hundreds of your most unpleasant or overwhelming tasks, and we have already helped thousands of people with all of the above and more. Visit our website today to see how we can help you!