How to Get a Perrla Free Trial With a Virtual Credit Card

Those who need to write research papers, whether for school or your work, might have come across the Perrla program. When deciding on this software, the questions that pop into many people's minds are whether you can get a  and do you need a credit card to do it?
Whenever a credit card is asked for when signing up for a free trial, come to DoNotPay first. We can help you access the trial without worrying about any unexpected charges. Let's take a look at Perrla and see whether or not it asks for a credit card to get started.
How Does Perrla Work?
Perrla is a writing software program for those who create research papers. It allows you to format your document properly:
Headings
References
Citations
Insertion of tables
By using the program, you can focus on writing the main ideas of your content. You won't have to stop and spend tons of time inserting citations where needed. You add quick tidbits of your references, and it will automatically add them in for you.
Is there a Perrla Free Trial, and Do You Need a Credit Card?
Before spending your hard-earned money on any program, you'll want to be able to use it for a time to see if it's worth it. With Perrla, you're lucky because for 30-days.
To access it, you will need to sign up for an account, where they will give you a link to the trial version of the program. You will not need a credit card to get the trial, though, only to purchase it.
They'll ask you to download it and install it. They'll give you access to the Word and Online versions for a month. You can use it as much as you want for that month, and when it ends, you will no longer have access to the software.
If you want to continue using it, you'll need to get into your account and choose a paid subscription. Once the payment clears, you'll have access to the whole program once again to use as you please.
How Much Will a Paid Subscription Cost After the Perrla Free Trial?
Once the free trial is over, you'll need to pay for a subscription if you choose to continue using it. Perrla offers only one plan at this time. You get an annual subscription for $49.95. It will renew every year, so you can continue using it for as long as you like. Your subscription will get you:
Perrla Word program
Perrla Online (Web-based app)
Use of the latest APA and MLA formats
Auto-fill reference wizard
Syncing of references
U.S.-based support
Plus, they offer plenty of helpful resources to answer any questions you may have regarding the use of the program.
What Are Some of the Alternative Programs Similar to Perrla?
Other programs that offer some of the similar features as Perrla are:
| | |
| --- | --- |
| | University students can sign up to use this reference program. It helps you organize your references and citations, so you can easily add them to your text when you go to write your papers. |
| | This program also offers the organization of references for those in certain fields who need to write papers explaining their groundbreaking research. This program offers a 30-day trial that will require a credit card and will auto-renew after the trial is over unless you cancel beforehand. |
| | This program is considered an all-in-one solution to note-taking and referencing research papers. It can be used by individuals or for groups. The account is free, but you have to pay for a license to access some features. The price will depend on who's going to use it. They have a product for students, academics, government/non-profit, and commercial use. They do offer a free trial of 30-days, which you can try with only 1 GB of storage. |
Using DoNotPay to Avoid Auto-Renewal Charges After Free Trial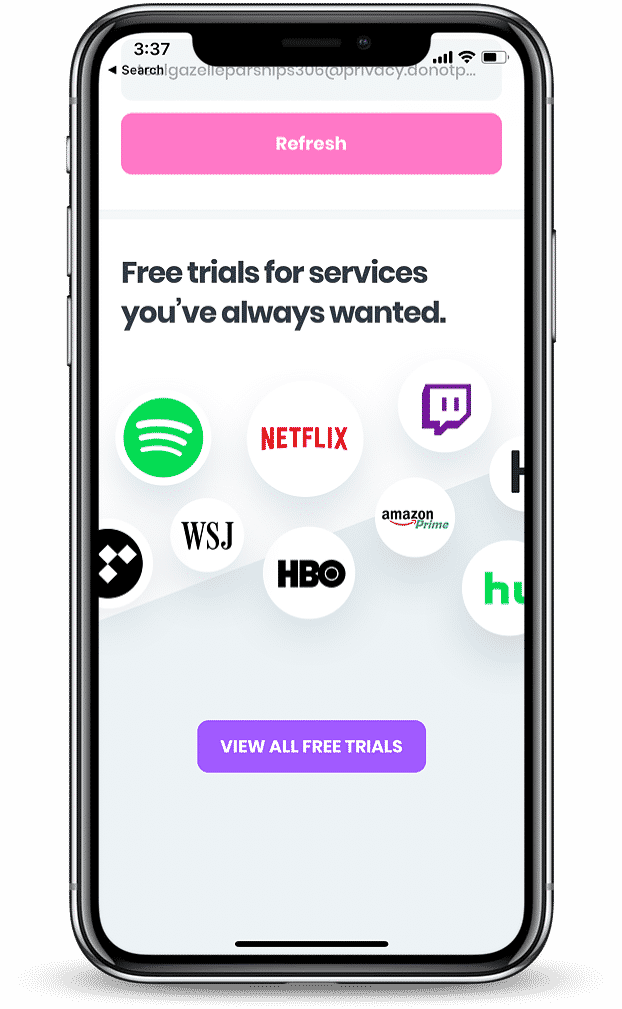 Since Perrla doesn't require a credit card when signing up for the free trial version, DoNotPay can't help you, but it can help with some of the alternative programs. You can use our free virtual credit card number with us, which will deactivate once you use it for a free trial.
Once the trial is over, you can cancel your account if you don't want to continue with it. However, not many people will remember that, so your card will get charged if you forget. A virtual credit card, like we offer, will get you access to the trial, so you can see if you want it or not. When the trial is up, your credit card won't get socked with a charge you weren't expecting.
When the auto-renewal doesn't go through on our virtual card, you're automatically unsubscribed to the product you were checking out. You don't even have to worry about it. If you find you want the product, after all, all you have to do is go to the site, sign in to your account and use your financial information.
Why Use DoNotPay to Get Free Trials and Don't Get Charged 
DoNotPay is fast. Applying for free trials independently is time-consuming. Therefore, enjoy your SPSS experience with DoNotPay.
DoNotPay is easy. It helps you avoid filling out many long forms. Wait for the feedback as DoNotPay ensures that your interests are well taken care of.
DoNotPay is successful. We have been tried, tested, and verified.
Can DoNotPay Help in Other Ways?
We can help in a ton of other ways. We pretty much have a solution for just about anything you can find. Here are just a few of the many ways we help users like you:
As we stated above, this is only the tip of the iceberg on what we can do. Check out our site, and see what else we offer that you could use our help with.