How to Get PeopleWhiz Free Trials With a Virtual Credit Card

 was established in 2017 and hosts approximately 50 million searchable public records. The database is filled with actual criminal records and mugshots from legitimate third-party sources. Based in Huntington Beach, California,  PeopleWhiz provides 24/7 online customer service to its subscribers.
Some of the databases that PeopleWhiz uses include federal, state, county, and social media records. These records provide social media profiles, bankruptcies, arrest warrants, email addresses, felonies, sexual offenses, and more.
PeopleWhiz offers an initial free background check on their site. To access it, you must provide your credit card information. Giving your card information means that you risk automatic renewal of your subscription after your first free background offer ends. Here is where DoNotPay comes in, as it offers a Virtual credit card that protects you from automatic PeopleWhiz subscription renewal.
How PeopleWhiz Free Trial Works
When you create an account with PeopleWhiz, you are entitled to get the first background check for free. The first free Trial does not open all the available features on the platform but gives a hint of what you expect in the forum; thus, you access all the features when you enroll in a paid subscription.
Why Does PeopleWhiz Offer Free Trial
PeopleWhiz gives you the first free background check for the following reasons:
| | |
| --- | --- |
| Experience their site. | It is an opportunity for you to see what the platform offers before you decide to commit yourself to the paid subscription. |
| Lower Friction. | You get the opportunity to see what you will expect once you join the site, and thus you can't complain when you commit yourself to the paid subscription. |
| Free Trial is easy to set up | Free Trial is one of the simple ways of marketing your site to potential customers. |
What Features Come with a PeopleWhiz Account?
After a free background check, you can proceed to a paid subscription or cancel the subscription altogether.
If you choose to continue with the service, you have a wide range of unlimited background reports. If you want to search anyone, you will access their personal information, including:
Aliases they have
Family members
Known associates
The contact information like address, phone number
Property records
Criminal and arrests reports
How Do You Pay For PeopleWhiz?
There are various ways you can use to pay for PeopleWhiz, which include:
A Visa
A Mastercard
U.S Discover cards
After you have paid your subscription, it will be displayed on your credit card as PEOPLEWHIZ*COM. The site keeps your billing information history on your dashboard, thus easy for you to access it.
Learn How to Get PeopleWhiz Free Trial
You can get your free PeopleWhiz trial through the following steps:
Visit PeopleWhiz official website
Click "Sign Up." Proceed to fill out the online registration form provided. You need details such as name, email address, billing address, and password.
You are now eligible for a free PeopleWhiz trial.
Does PeopleWhiz Free Trial Automatically Renew Once the Free Trial Is Complete?
Yes. Your PeopleWhiz membership will automatically be renewed if you don't cancel your subscription before it expires. Remember you had provided your credit card information which means that PeopleWhiz has access to your bank information.
The free trial program is not included in the refund program, and thus if you forget to cancel your subscription, some money is taken from your card and cannot be returned.
If you didn't like the free Trial and subsequently don't plan to continue with the service, you can cancel your subscription using the following steps:
https://www.newreputation.com/peoplewhiz-opt-out
Visit PeopleWhiz opt-out page.
Provide the information required such as names, address, city, state, and click search
You will get results from people with the same name as you, distinguish your profile, and scroll through the page
Provide your email address and then click "next"
Confirm your identity and verify your removal
Activate your removal request
You will receive an email notification to confirm your cancellation
The process should take a maximum of seven days
However, many times you forget to cancel your subscription. Imagine what happens? You will have to pay for a service you are not interested in since your cash payment will be auto-renewed. You don't have to worry since DoNotPay offers a solution using Virtual Credit Card (VCC).
Does PeopleWhiz Automatically Renew With DoNotPay Virtual Credit Card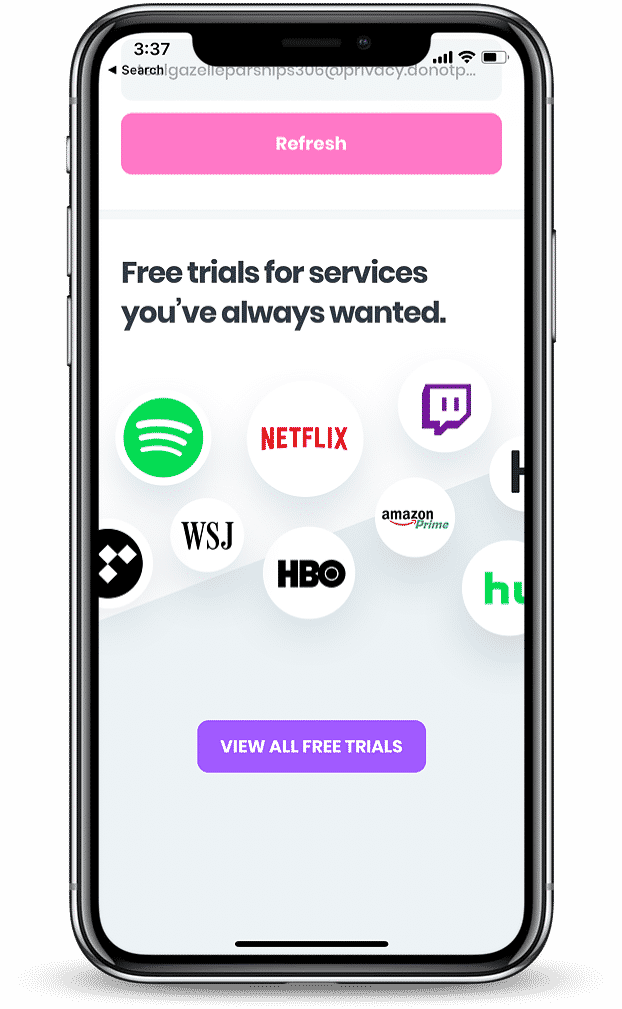 Your subscription will be renewed since you provided your credit card information. The good news with  is that it does not allow you to incur any cost for a service that you didn't intend to subscribe to. Here is how the VCC works:
You are provided with a random credit card number that you use to subscribe to the PeopleWhiz free trial. The card is the same as the original one, but it has fake details. When your free trial ends, PeopleWhiz will not be able to renew your subscription since there won't be money in the fake credit card you provided.
Solve Other Issues with DoNotPay Virtual Credit Card

DoNotPay provides a wide range of other solutions, which include:
 today and access our virtual credit card to save money and time!