How to Get a 30 Day Free Trial of PDF Filler With a Virtual Credit Card 
PDF Filler is one of those tools that make modern life a little easier. Its primary claim to fame is taking static PDF documents and scanning them into real, editable, interactable PDF forms. There's no denying this is useful, especially when it's built into a more complete business software management set as PDF Filler is.
If you're not sure whether PDF Filler is the right PDF software for you - or you need a few quick high-quality PDF conversions without paying business software prices, your best bet is the  - provided it doesn't roll over into subscription charges. DoNotPay is your one-stop solution to ensuring that your PDF Filler free trial stays free with the use of a virtual credit card that protects your information and your finances.
Does PDF Filler Offer a Free Trial?
Yes, PDF Filler offers a 30-day free trial in two tiers. First, you sign up and register your payment for one of the membership tiers. Then you get access to 30 unpaid days of the free trial. If you remember to cancel your account within those 30 days, you won't be charged. If you don't cancel soon enough, however, you'll be on the hook for either $96 unexpected dollars for the basic plan or $180 for the premium double-trial plan.
30 days free trial with PDF Filler
$96 per year after 30 days
30 days free trial with PDF Filler
30 days free trial with SignNow
$180 per year after 30 days
How Can I Get a PDF Filler Free Trial?
To access your PDF Filler free trial, you'll need to make an account and sign up for a subscription. That means choosing a payment plan, entering your financial information, and permitting PDF Filler to bill you. Only then, when the process is complete, can you start your 30 unpaid days of using PDF Filler.
Create an Account
Navigate to the Payments Page
Select Basic or Premium Plans
Basic provides one user and only PDF Filler free trial
Premium supports 5 users with an additional SignNow free trial
Enter Your Payment Information
Click "Start My Free 30-Day trial!"
Remember to Cancel in 29 Days
Does the PDF Filler Free Trial Automatically Renew Into a Paid Subscription?
If you forget to cancel your  in time, will it automatically renew and charge you for a full year? Yes. Yes, it will. This seems to be the primary intake method for PDF Filler, so watch out as you navigate other products and services on their website. If you do not cancel your PDF Filler subscription before the 30 days are up, you will be charged a whole year's subscription cost unless you use a virtual credit card with DoNotPay.
How to Avoid Automatic Renewal With a DoNotPay Virtual Credit Card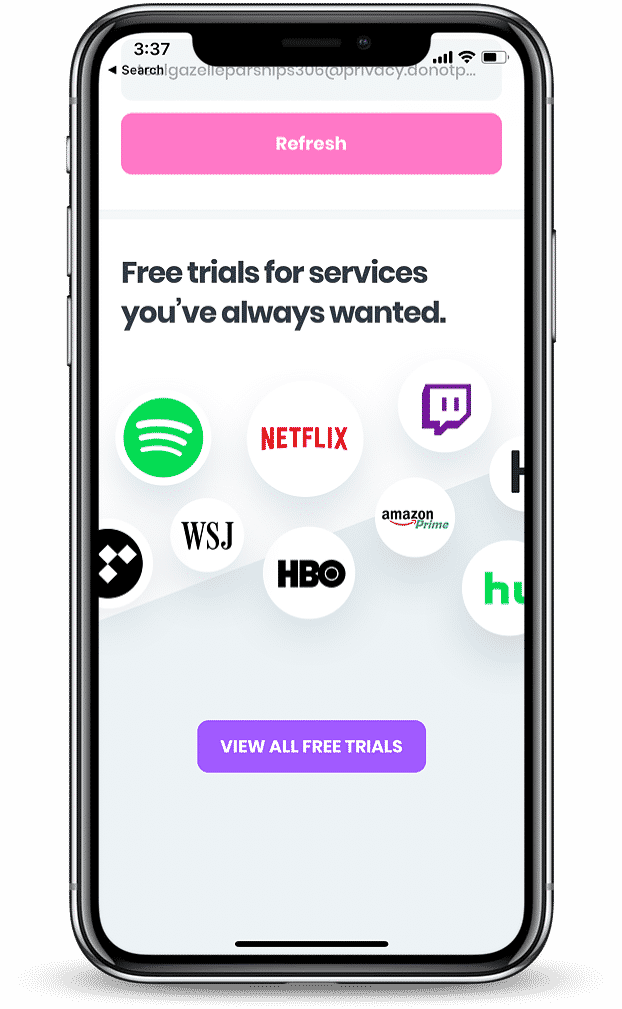 We know how easy it is to let a free trial deadline slip your mind. You miss the reminder or are simply busy when it arrives, and life gets away from you. That doesn't mean you should be stuck with $100-$200 charges for a service you may only use intermittently. Free trials are supposed to be free - without risk - and DoNotPay is here to protect you from unwanted post-trial charges with the help of virtual credit cards.
Protect your financial information
Protect your savings
Avoid the common pitfall of free trials for good
A virtual credit card is a card number that will enter as valid but doesn't connect to a financial account. DoNotPay can issue you any number of virtual card numbers to use for free trials and similar money-saving activities. We'll help protect your real banking information and your bank accounts from unwanted post-trial charges.
How Much Does PDF Filler Cost After the Trial?
PDF Filler charges between $96 and $180 when your free trial expires, depending on whether you chose a basic or premium account. They set it up this way so that thousands of people who are looking for a free trial wind up paying for their first year of PDF Filler before they have a chance to cancel and save money.
The Cost of PDF Filler
| | |
| --- | --- |
| Basic Account | $96 After Free Trial |
| Premium Account | $180 After Free Trial |
What Else Can DoNotPay Do?

What else can DoNotPay do to make your life easier and more affordable? More than you might think! Here are just a few more of our vast selection of helpful services and tools ready to start crossing items off this year's to-do list.
Disputing traffic tickets
Fighting speeding tickets