How to Get a Parallels Desktop One-Month Free Trial

Parallels offers several products that help users to connect Windows and macOS. The company offers different products with a free trial of one month. Users who wish to use the product before buying a subscription can use the . But this isn't an easy feat as there are a plethora of things associated. People often neglect the free trial cancellation and it charges to their account. To avoid such hassles, you need to pay attention to the time period. Read on to find out how you can use without any hassle. Scroll now!
Does Parallels Offer a Free Trial Option?
Yes, parallels offer a free trial feature for the consumers. When you opt for parallel access, you get a 14 days trial plan. Remember, it can be extended and you will be charged after 30 days. As soon as the user connects to the parallels access server, the trial period will start. The user needs to keep an eye out for the time period. The reason is that after a free trial, you will be charged an amount from your credit card. If you wish to cancel the subscription, you have to follow a few steps.
Does the Parallel Free Trial Automatically Renew Into a Paid Subscription?
Unfortunately yes, after the free trial of 14 days, users are charged. Have a look at what are the different plans of parallel access.
$49.99 for an upgrade
$99.99 for the Standard Perpetual license
$79.99/year for the Standard Edition
$99.99/year for the Pro Edition
$119.99/year for the Business Edition
You will shift to upgrade if you forget to cancel the subscription. And this will continue until you cancel it from your main account.
How To Cancel Parallels Free Trial on Your Own?
For those who wish to cancel the subscription of parallels, follow the steps.
Click on the app store application
Sign in to your account by entering the required details
At the top of the window, you will find "view information"
Scroll the page until you find the Subscription option
Click manage & next click on edit option
There you will cancel the subscription option. Click on it
With these steps, you can easily cancel your parallel free trial.
Why Should You Avoid Using Real Credit Cards for Parallel Free Trials?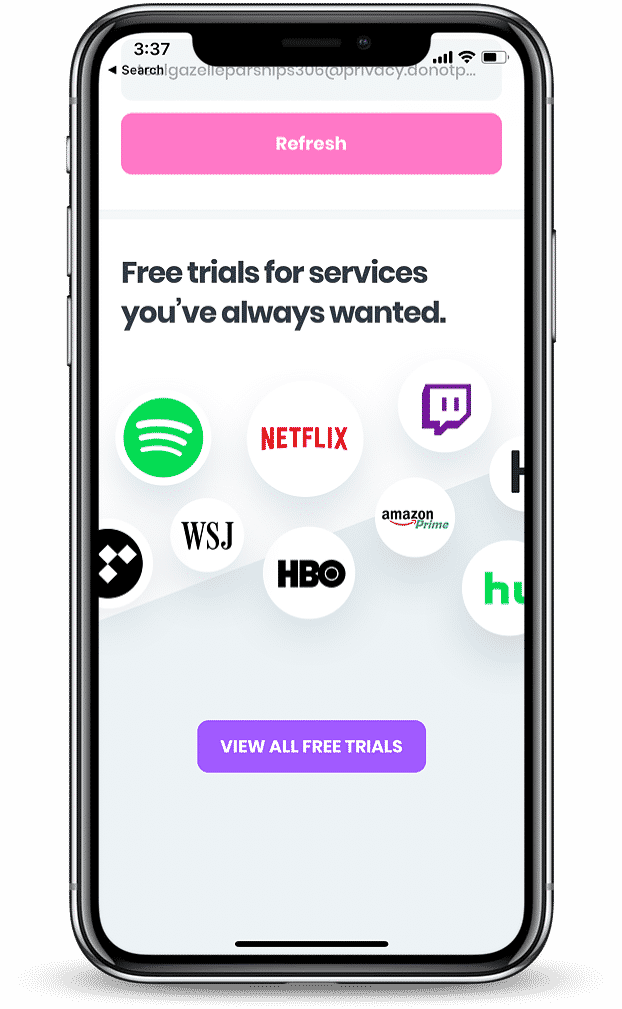 When it comes to using parallels free trial, you need to enter credit card info. And as soon as the free trial gets finished, you will automatically be a paid customer. By the time you realize that you are being charged, you will lose plenty of dollars. Here are a few hazards that using real credit card info brings to your table.
You might waste your money on the services you don't even use
To cancel the plan on time, you have to set reminders and waste time
If the website is hacked, your credit card info will be compromised
Then what is the best way to avoid such situations? Without any doubt, it's DoNotPay virtual credit card!! Read on to find more about the product of DoNotPay.
What Are the Perks of Using DoNotPay Virtual Credit Cards?
DoNotPay virtual credit card is made to enjoy the free trials without worry. Many people often use the free trial feature to know about the services. Unfortunately, they end up being charged when they miss canceling the plan. To tackle such situations and to help consumers, DNP comes with virtual cards. When you use DoNotPay's services, you get to enjoy the excellent features without paying a penny. Even more, DoNotPay offers an extra email to help you in the free trial sign-up. Just join your hands on DoNotPay and grab the perks. Still unconvinced? Here are the other reasons to choose DoNotPay's virtual credit card.
Our card helps you save your time & money. You don't have to worry about the cancellation of plans after a free trial.
Using DoNotPay's virtual credit card helps you to avoid sharing your personal information. Thus, you can rest assured that your data is safe & secure.
Lastly, DoNotPay is the online platform. So you can easily use the services by a few clicks. No need to spend extra time dealing in formalities.
Sounds great, right? Access the virtual credit card of DoNotPay through a Web browser & enjoy!
What Are the Other Products That DoNotPay Offer?

Virtual credit card is one of the products of DoNotPay. There are a lot more things that DoNotPay has covered for the consumers. If you wish to know more about DoNotPay's products, DoNotPay would love to answer. Just create your account on the platform and scroll DoNotPay's products. Whether you wish to delete accounts or reset passwords, contact . A platform that is feature-filled to help you get the best results in no time. Scroll through some of DoNotPay's services & make your mind to use one.
Cancel article for the company you're writing about
Customer service article for the company you're writing about
Refund article for the company you're writing about
Need assistance from ? Sign up today! Just walk through an array of products that DoNotPay offers & get the best help.