Get an Otter.ai Free Trial Without a Credit Card

Otter.ai is an AI-powered live transcription service that will create a transcript of your meeting while the meeting is in progress. With Otter on your side, you can go back and review notes of your meetings without going to the trouble of handwriting them yourself.
Of course, if you'd like to give Otter a try, you're likely eager to do so without committing to payment right away. Luckily, there are ways to do that with an . Read on to learn more about setting up risk-free free trials with the help of DoNotPay.
Does Otter Offer a Free Trial?
There are a couple of different ways to give Otter a try for free. Let's take a look at each:
Individual use
There are two plans available for individual use of Otter's transcription services.
1. Basic Plan
Individuals who need just the most limited services can actually use Otter's Basic Plan for free without using a trial period. The features included with the Basic plan include:
Live recordings and transcripts
Searching and playing back recordings
Inserting comments
Highlighting
Limit of 30 minutes per conversation or 600 minutes per month with no rollover.
2. Pro Plan (paid)
Includes everything in Basic
Allows you to import pre-recorded files
Advanced search and export
6,000 monthly minutes transcription limit
Add custom vocabulary
Business Use
Otter does also offer a free trial for business users. The duration of the trial will vary depending on what offer you sign up for, but during your trial, there is no limit on how many users with your organization can try out the full range of Otter's features. Otter.ai is currently offering a 10-day free trial.
With this 10-day trial offer, you will be required to enter your payment information when you sign up for a free trial of Otter Business. 
How Can I Get an Otter.ai Free Trial?
If you are interested in getting a free trial of Otter.ai Business, you will need to:
Navigate to otter.ai/teams
Click on "Start 10-day free trial."
Provide information on the number of users, the account administrator, and your payment method.
Does the Otter.ai Free Trial Automatically Renew Into a Paid Subscription?
Assuming you have provided your credit card information as part of the sign-up process for an Otter.ai Business 10-day free trial, your subscription will automatically renew as a paid subscription at the end of your trial period. The subscription automatically renews within 24 hours prior to the end of the subscription period in question.
How You Can Avoid Automatic Renewal and Charges With DoNotPay's Virtual Credit Card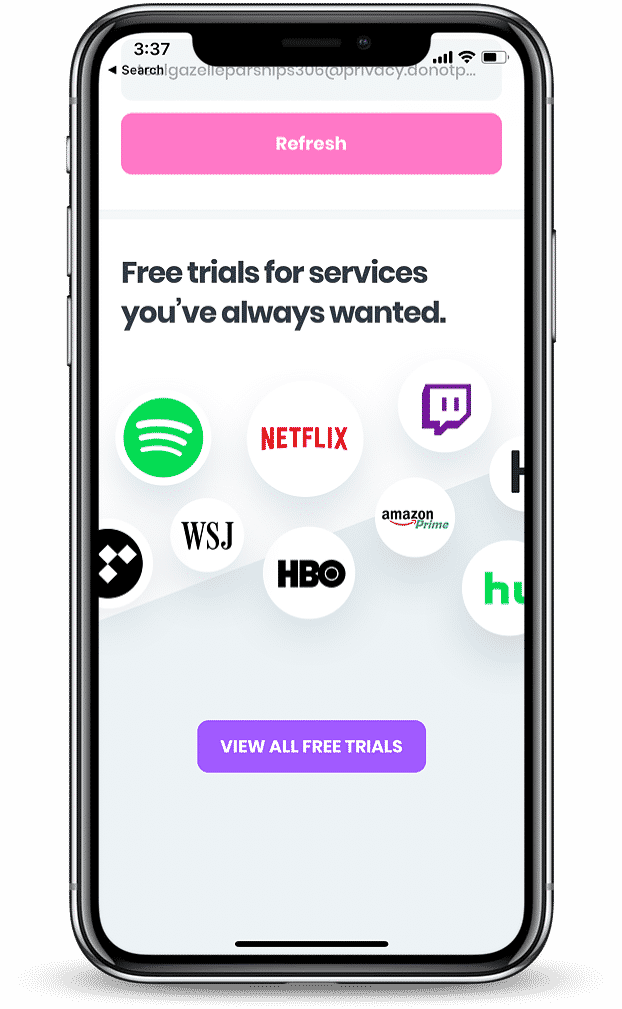 One way to avoid having your Otter.ai subscription renew automatically at the end of your trial period is by signing up with a virtual credit card from DoNotPay. Your free virtual credit card will automatically generate random credit card numbers and associated information that you can use to sign up for or any other service.
Since there's no actual money associated with the card, your subscription will not be renewed at the end of your trial, and you will be unsubscribed. 
How Much Does Otter.ai Cost After the Trial?
Not using a virtual credit card to sign up for Otter.ai can be a costly mistake, especially if you don't notice the charges on your credit card for several months. This is because the charges for a paid Otter account will add up as follows:
| | | |
| --- | --- | --- |
| Otter.ai Plan | Price | Who Is It For? |
| Pro account | $12.99/month if billed monthly or $99.99 ($8.33/month) if billed annually | For individuals who would like minutes and features beyond what is offered with Basic |
| Otter for Business | $30 per user/month if billed monthly or $20 per user/month if billed annually | For small teams and organizations that wish to collaborate through Otter.ai |
How Else Can DoNotPay Help You Solve Problems?

Here, the better question would actually be, "What can DoNotPay not do?" DoNotPay can make your life simpler in so many ways. Take, for example, its Cancel subscriptions or memberships service. With just the click of a few buttons, you can have DoNotPay cancel a subscription on your behalf, saving you the time and effort of having to navigate that process yourself.
Similarly, if you believe you have been charged in error, or you cancel a subscription within a trial period but still end up getting charged, DoNotPay can argue for your refund or chargeback on your behalf. It's like having your own personal lawyer in your pocket, there to advocate for you when you need it.
Speaking of your own robot lawyer, DoNotPay can also help you navigate legally-related challenges such as the following four topics:
And we could go on. The sky's pretty much the limit when it comes to ways in which DoNotPay can smooth out or untangle the bureaucracy in your life. If you'd like to have more time to focus on what's truly important, leave life's daily hassles to DoNotPay.