How to Get One Medical Free Trial Without a Credit Card

Chances are good that you have been frustrated by a medical experience at one time or another. For example, maybe you couldn't get in to see a doctor as soon as you would have liked, or you didn't feel like you got the best care. One Medical is a new kind of health/medical experience, and you can test out a  fairly easily.
With One Medical, you can get same-day or next-day appointments, 24/7 video chats, and easy appointment booking. You can even renew your prescriptions on the app.
The unfortunate thing is that you do have to enter your credit card information to access the free trial. Using DoNotPay, you can avoid accidentally being charged by using our virtual credit card.
What Do You Get Out of the One Medical Free Trial?
The One Medical free trial will last you one month. During that month, you can receive access to on-demand 24/7 virtual care at no cost. Other care, like in-office care, remote visits, and other third-party charges like prescriptions, may cost you. Your insurance will be billed for any care sought.
How You Can Access a One Medical Free Trial
To get a , you need to follow the steps below.
Go to this website, scroll down and click on "Start your free trial."
Fill in all the information they request. You will have to give information such as:
Name
Birthday
Address
Phone number
Look over the agreements and click the boxes to indicate you agree.
Enter your credit card information and select Start Free Trial on the right side of the page.
You should get an email three days before your trial ends and can then cancel it if you don't want to be charged the annual fee of $199.
Will I Automatically Get Charged for a One Medical Membership?
You get a free thirty-day trial for Medical One, and if you do not cancel, you will be automatically charged the annual fee of $199. However, Medical One does send you an email three days prior to your free trial ending, so you have a chance to cancel. Unfortunately, due to the email, it does not appear that there is a refund policy for One Medical.
Avoid Automatic Renewal By Using DoNotPay's Virtual Credit Card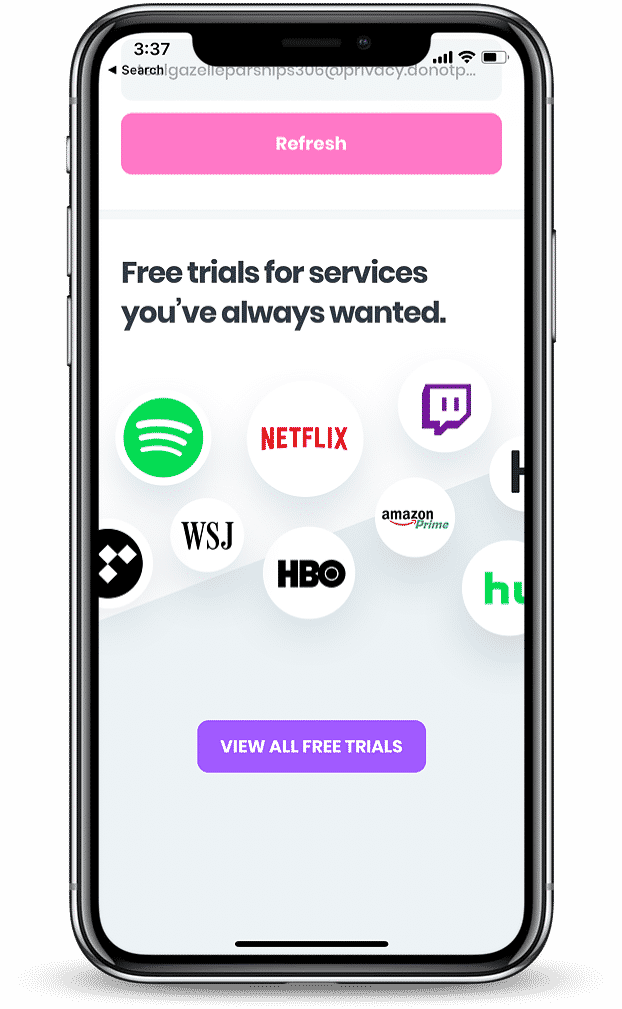 It's very easy for you to set up a free trial with every intention of canceling it before it ends. However, things tend to get in the way, and you end up forgetting to cancel the trial before it ends. In this case, you would end up getting charged around $200 for your mistake.
You can avoid getting charged this hefty fee by using the virtual credit card offered by DoNotPay. When you use this card, the following occurs:
DoNotPay generates a number and credit card information.
You take that information and use it to set up your free trial.
When the company tries to charge your card at the end of the trial, it won't work, and you will be unsubscribed from the service.
How Much Does One Medical Cost After the Trial?
One Medical does not have a tier system when it comes to a subscription. You cannot pay monthly for this service. At the end of the trial, you will be charged $199 for an annual subscription.
What Can I Expect to See on My Credit Card Statement?
Your credit card statement will show a charge of $199, and it will likely show up under some form of One Medical.
Popular Alternatives to One Medical
There are other companies out there that are also offering a different approach to medical care. Check some of them out below.
Program:
Cost:
Tia

Specifically for women
Free trial for $1
Monthly Membership: $15
Annual Membership: $150

Carbon Health

Carbon Health does not charge a membership fee.
You pay for the procedure completed and can use your insurance if they work with Carbon Health.
Here are a couple of examples of the cost of procedures without insurance.
Primary care sick visit: $195
Virtual mental health visit: $99
X-Rays: $150 + visit price

Spora Health

Specifically for people of color
Pay $9.99 a month and then pay only $25 when you need to see your provider.
What Else Can DoNotPay Do?

At DoNotPay, we are happy to help you with a wide variety of tasks. Here are a handful of examples of what we can help you with.
Conclusion
Getting medical care can sometimes be challenging. It can be difficult to find appointments, and you don't always get the care you think you deserve. One Medical is trying to change all that. You pay a subscription fee of $199 a year and gain access to a lot of useful features. For example, you can do virtual visits and easily request prescriptions.
The unfortunate thing is that to access your free trial, you have to input your credit card information. If you forget to cancel your trial, you will end up getting charged the annual $199 fee. Instead, use the virtual credit card offered by DoNotPay and avoid the risk of being charged. Reach out today to see how we can help you with your One Medical trial.