How to Sign for NVivo Free Trial The Risk-Free Way

NVivo is a widely-recognized qualitative digital analysis software package that helps in an effective research organization. Qualitative researchers use NVivo to organize, analyze, and discover insights in unstructured or qualitative data—such as journal articles, open-ended survey responses, interviews, and social media and web content—often requiring a deeper analysis level or small to large data volumes. You can  before you get a subscription.
Does NVivo Have a Free Trial?
Yes, NVivo has a  for new users. The NVivo free trial lasts up to 14 days, allowing users and their teams to test and enjoy the features and benefits of the software package before opting in or out of premium subscriptions. Unfortunately, the older version of NVivo is not available for trial.
How Can I Get an NVivo Free Trial? 
You need to have a myNVivo account if you want to try out the new NVivo version. In case you don't have an account, you will be requested to create one before accessing the NVivo free trial. 
To access the free trial:
Head over to NVivo's website.
Click the blue 'Start Trial' button on the website.
On the next page, choose the option of downloading a free 14-day NVivo trial.
Then choose whether you want the free trial for Windows or Mac.
Add it to the cart, then check out the order.
You will need to submit your credit card information for future payments.
Does the NVivo Free Trial Automatically Renew Into a Paid Subscription?
Yes, it does. At the end of the 14-day free trial, NVivo makes an automatic charge to your credit card. Therefore, you need to cancel the free trial at least 24 hours before the automatic renewal to avoid being charged.
If you get charged because you forgot to cancel the free trial, you may request a refund. To effectively apply for and successfully get a refund, reach out to DoNotPay.
Avoid Automatic Renewal with DoNotPay Virtual Credit Card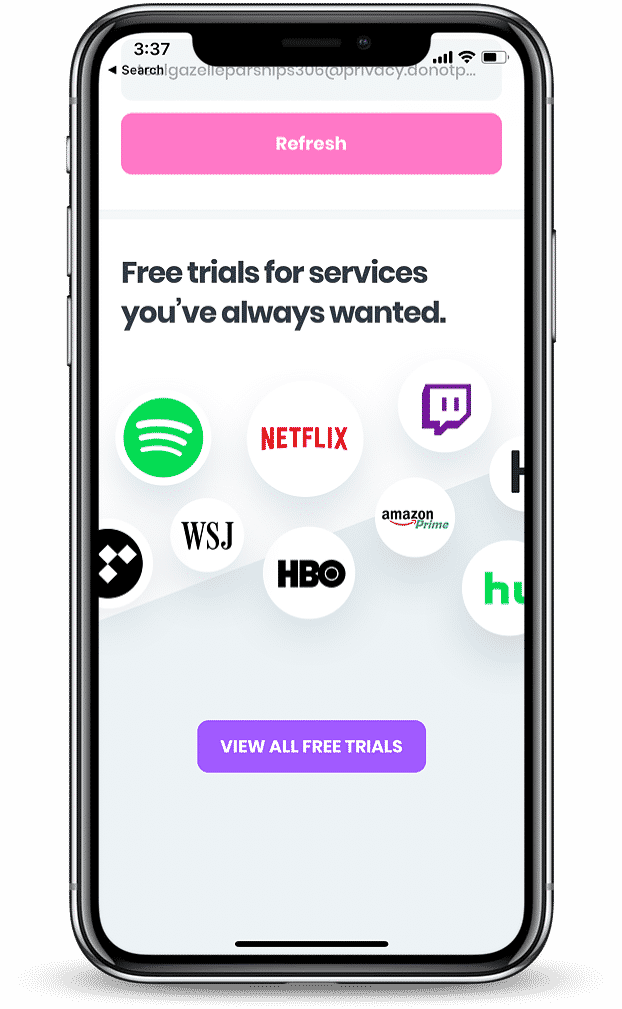 It is easy to forget to cancel a free trial before the service provider makes an automatic charge. Unfortunately, this means you are paying for a service or product that you no longer need. With DoNotPay, you can ensure your free trial is canceled on time to avoid automatic renewals.
DoNotPay's virtual credit cards are the perfect solution to ensure your free trial is canceled on time and doesn't charge you a dime. Here's how it works:
DoNotPay generates a random number and credit card details that you will use to sign up for the NVivo free trial.
Once your 14-day trial is over, NVivo can't automatically charge you, since there is no money on the virtual credit card. This way, you will be unsubscribed automatically.
How Much Does NVivo Cost After the Free Trial?
The pricing starts at $1,249 (One-Time Windows-based license. The price then increases with modules (add ons), industry, and operating system. You can purchase NVivo Collaboration Cloud as a module with NVivo's main subscription.
The Transcription tool is available on a pay-as-you-go basis or annual subscriptions.
One time (Pay-as-you-go) - $30 per hour
Personal - $30 per hour
Professional - $20 per hour
Standard - $25 per hour
Annual Subscription - $499
What Are the Most Popular Alternatives for NVivo?
The majority of people using NVivo prefer it to assist them with AI/machine learning, annotation as well as video/audio file uploads. However, it might not be the right choice for you. Below are some common alternatives to NVivo, including features that compare to NVivo.
Product
Features
Cost
Paraphrase
It offers a free trial.
$3,399 per year
Rev
It serves organizations and enterprises that need to translate faster, safer, and smarter. It is Pen-tested and HIPPA compliant.

It serves clients in various industries, such as journalism, video production, writers, podcasters, researchers, among others. It also offers a free trial.

$1.25 pr minute
Sonix
Perfect for video and audio producers, Reality TV producers, podcasters, authors, and anyone who has a story to tell.
$5 one-time
Compared with its alternatives, NVivo appears more technical since it is used mostly by researchers, academicians, and scientists looking to make meaning out of their research. Though costly, NVivo is highly convenient and effective and is ideal for a wide range of industries.
What Else Can DoNotPay Do for You?

As a global robot lawyer, DoNotPay's services include a multitude of issues and complaints. Besides helping you sign up for free trials without any risks, DoNotPay can also help you with:
If you want to try NVivo and its convenient features for your research without paying anything, DoNotPay has got you sorted. today!