How to Get a Nitro Pro Free Trial Without Giving Your Credit Card Information

Nitro is a one-of-a-kind platform that provides powerful, leading document productivity solutions for business and personal use. Nitro was developed at Melbourne Laneway back in 2005 and is now used worldwide. This program allows the user to create, sign, edit and secure PDF files and digital documents.
Does Nitro Pro Offer a Free Trial?
Yes! Before committing to purchasing a one-time license, Nitro Pro allows you to download a trial version valid for fourteen days at no charge. During the Nitro Pro free trial period, the user will have access to the software's full functionality.
 is condition-free (no fine print) and doesn't require you to input any credit card details. Therefore, your Nitro pro-free trial version will expire at the end of the fourteen-day trial period.
Additionally, if you need just basic features, you can opt for the premium version of Nitro. Here is a comparison between the free and pro versions.
Free version
This version contains basic features:
The ability to view and share files
Convert files to various Microsoft file formats
Add annotations to the text
Pro version
This version is available at a fee and contains enhanced and upgraded features:
The free version features, including editing and scanning files
Merging multiple files and file formats into a PDF
The ability to make scanned PDFs fully searchable
How Can I Get a Nitro Pro Free Trial?
To enjoy the full range of Nitro Pro features, follow the following steps to download the test version:
Visit the Nitro site and click the "Try For Free" button on the navigation menu
Select "Nitro PDF Pro"
Fill out the form provided and click on "Start your free trial."
Wait for the download process to complete.
Open the Nitro PDF Profile in your downloads folder to begin installing.
Finished? You can now enjoy your 14-day free trial.
If you have a larger enterprise/business, you might want to look into the other nitro products: Nitro PDF Productivity and Nitro Sign Essentials.
Does the Nitro Pro Free Trial Automatically Renew Into a Paid Subscription?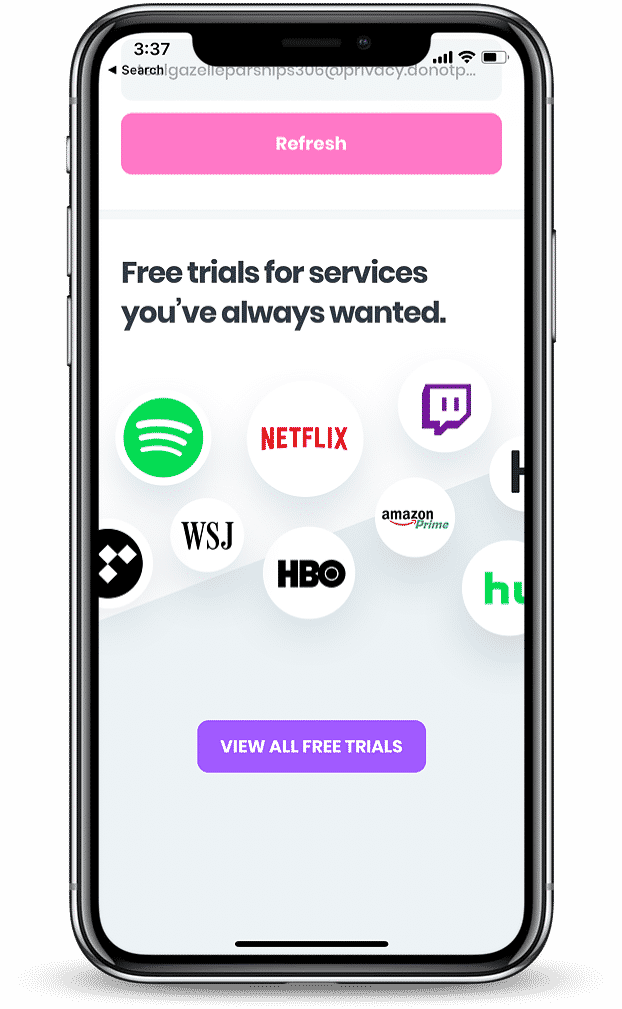 The good news is, no, it doesn't! Since you did not present any payment details at the start of the , the program will not automatically charge you when your free trial days come to an end. It will simply revert to 'expired mode' unless you purchase the full version of Nitro PDF Pro.
How Much Does a Nitro Pro Subscription Cost After the Trial?
To purchase a Nitro PDF Pro full version, visit their pricing page. They offer a one-time license that 1-20 users can use.
| | |
| --- | --- |
| Operating System | Pricing |
| For Windows | $143.99/user |
| For Mac (sold as PDFpen) | $129.95/user |
According to the nitro refund policy, they've listed the terms under which a customer is eligible for a refund. If you qualify for a refund, it will be processed within 5-8 business days. You can use DoNotPay to Claim your Nitro Pro refund or any other company's refund.
How Can DoNotPay Improve Your Free Trial Experience?
Although Nitro Pro doesn't require your credit card information while signing up for a free trial, other companies like HBO and Chegg require that information. The problem is that once your trial period expires, or you forget to cancel the subscription on time, most of these services will auto-renew.
Unfortunately, consumers continue to pay for such undesired subscriptions because they either forget to cancel the service before it's renewed or don't know the plan is set to auto-renew. If this is you, DoNotPay has the solution, a virtual credit card.
A virtual credit card is a sequence of randomly generated numbers resembling an actual credit card number — meaning a virtual card is valid and confirmable. Virtual credit cards allow you to pay over the internet without revealing your true banking details. A notable perk of virtual credit cards is that you can tie them to one vendor or set a maximum charge limit to ensure you aren't automatically charged for services you're no longer using.
On the other hand, a free trial card is a virtual credit card that can be used only once to subscribe to free trials risk-free. This free virtual card doesn't hold any balance, nor is it connected to your bank accounts. Therefore, you can try all the free trials you have desired without the risk of getting charged. Technically, when the company tries to charge this card, the payment will fail; hence they'll have no option other than canceling your subscription.
DoNotPay also sets up a temporary email address you can use to avoid cluttering your inbox with notifications and promo messages.
DoNotPay Will Go the Extra Mile for You

As appealing as it is to enjoy unlimited free trials at no cost, with DoNotPay, you will always get more than what you came looking for. If you need help canceling a service/subscription or requesting a refund for a service that didn't meet your needs,  can help with that.
Take a look at the other services DoNotPay offers:
Learn more or