Everything you need to know about Nevada DMV license renewal
Renewing a driver's license in Nevada should be a simple task if you're well prepared. This article will summarize key information and provide you with useful resources. If you're under the age of 65, a renewed license will last up to eight years. Otherwise, the license is valid for four years. If you renew your license as early as twelve to six months in advance, it will last for 7 years. Renewing six months or less in advance will extend it to eight years.
What are the methods for renewal in Nevada?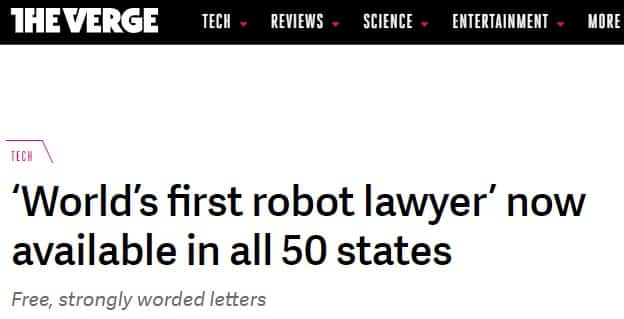 An eight-year renewal costs $42.25, while a four-year renewal is $23.25. The state recognizes three ways to renew a license:
Each method comes with its own set of perks and preconditions that must be met. We'll go into greater detail in separate sections below. Here's a quick table overview:
Method
In person
Online
By Mail
How do I do it?

Make an appointment with your

local DMV office

Register at

myDMV

and complete the form

Return the completed renewal notice received by mail, or apply for one via

email or call

if you're out of state

Pros

You may upgrade your license to a

REAL ID-

compliant document

Quick, can be done up to one year in advance

People who are out of state can use this method

Cons

You'll have to go during working hours, the wait is long if you don't schedule in advance

You can't apply for a

REAL ID

unless you already have it. It's not always available

The method is the slowest and only available in some scenarios
What documents do I need to submit for license renewal?
If you're eligible for online or mail renewal, that means the DMV already has the necessary documents on record. If you come in person to renew your license and get a REAL ID, you'll need to bring:
One proof of identity

One proof of Social Security (number)

Two proofs of Nevada residential address

One "Application for Driving Privileges or ID Card" (

DMV 002

)

Non-U.S. citizens need to provide a document granting them legal status

If you made a legal name change, you must submit a document confirming so
A list of acceptable documents can be found at this link (click on Show Documents - Proof of Identity and Address).
Regular license vs Real ID
As of October 2020, a standard driver's license will lose some of its privileges, and those who intend to keep them will have to get a Real ID. If you're unsure what type of license you have, look at the upper right corner. If you see a golden circle with a star, that means it's Real ID certified. Standard licenses will be issued with a "NOT FOR FEDERAL OFFICIAL USE" mark and will no longer be eligible to:
Board domestic flights

Access federal facilities

Enter nuclear power plants and military bases
Should you renew your license in person?
Going to the DMV during working hours may seem like a lot of work for most people, especially since nowadays most administrative work can be done online, through phone, or by mail. If you don't have a Real ID document and wish to get one, your only option is an in-person renewal. We strongly suggest getting a Real ID this time around, as the additional benefits it has may prove useful, and more legislation may come out in the future. To avoid going in blind and waiting in long lines, you should use DoNotPay to . Our app can set up the meeting in less than two minutes and will provide you with additional information, like what documents to bring. To access the app, you can use your .
How can I renew my license online?
Although online is arguably the fastest method of renewal, not everyone is granted access to this option. To be eligible for online renewal, you must first receive a renewal notice in the mail. The notice will be mailed to the last known address on file at the DMV. If you've since relocated, you must inform the DMV about the address change. If you didn't receive a renewal notice, you can contact the Nevada DMV to ask if you're eligible to renew online. If your online renewal is approved, you must make an account with myDMV and follow the necessary steps.
Can I renew my Nevada license by mail?
As previously mentioned, renewal by mail (or fax) is granted only in specific scenarios. To be eligible, a person must receive a renewal notice via mail and must have renewed in person the last time. Exceptions to this rule are made to members of the Armed Forces, their spouses, and dependents, and certain federal employees. Those with legal proof of absence may also request a mail renewal. To request renewal by mail, you must contact the DMV to get their approval. If approved, fill out this form and mail it alongside this payment authorization form to the address stated on the document.
How can a non-citizen renew their NV driver's license?
Non-U.S. citizens may qualify for any form of renewal of their Nevada driver's license. The only difference is their licenses are marked "LIMITED TERM" and last as long as the document proving their legal status.
My driver's license was lost/stolen/damaged, what should I do?
In the state of Nevada, you may apply for a duplicate license in the same way you'd apply for a regular renewal. The fee for a license duplicate is $18.25. To receive a duplicate, the license must not be suspended or revoked. You cannot apply for an online or by mail renewal if you've changed your address.
How can I renew my NV license if it's suspended?
If your driver's license was suspended or revoked for any reason, it must first be reinstated for you to be eligible for renewal. Depending on the type of disciplinary action, you may be required to retake your driver's test. Driving privileges will not be reinstated automatically after the suspension is lifted, you must apply for them with the DMV. You can contact them regarding your situation to receive further instructions.
What if my Nevada license has already expired?
Recovering an expired driver's license issued in Nevada is simple administrative work. Depending on how long you let it stay expired, there will be different requirements to renew it:
You have 30 days

after expiry to renew with no extra charge

From 31 days up to one year

, a license can be renewed with an additional $10 fee

If your license has been

expired for one year or more

, you'll have to retake the written test

If you haven't renewed for

more than four years

, you'll have to retake the driving test as well
Renewing Nevada issued licenses as a military member
Active members of the military and their spouses and dependents do not gain extended usage of their driver's licenses in Nevada. They must be renewed before expiration to be eligible for use. The only benefits are the ability to renew remotely as many times as they wish, and renewal at any time regardless of the expiration date. Your renewed license will be sent to the mailing address at your current location.
DoNotPay helps thousands and thousands of drivers study for their parking tests in these states:
Do You Know What Else You Are Eligible For?
DoNotPay is a handy virtual assistant that can reveal a world of possibilities that you may not have even been aware of. We've perfected our algorithms to identify opportunities for you to save up and take charge of your rights.
Here's a fraction of what we can do for you:
What Else Is New With DoNotPay?
DoNotPay boasts several new features that can help make your everyday life so much easier.
Have you been wondering how to file an insurance claim but weren't sure where or who to turn to? We'll gladly do it for you.
Are you tired of outdated faxing practices and manual documentation? Our app can provide you with an online fax solution and draft all your legal paperwork in no time at all.
Do you need a safe place to prepare for your upcoming government test? DoNotPay will give you all the prep tests you need.
We can help out with locating an imprisoned loved one and keeping correspondence with them via our virtual mailbox.
See what else DoNotPay has in store by accessing our web app in any browser.