Can You Negotiate Hotel Prices if You Rent by the Month?
There are myriad reasons people may find themselves seeking a long-term stay in a hotel. Whether you are working out of town, enjoying an extended vacation, or finding yourself displaced from your normal living situation, you have every reason to ask for a . You can negotiate a discounted monthly rate for your extended stay, and DoNotPay is your perfect haggling partner.
It's in your best interest to ask for a better price if you rent by the month because hotels actually like having long-term residents. It gives them a consistent income on a room that might otherwise have stood empty. Plus, occupied rooms take half the time to clean, thus saving the hotel on labor costs. Most people don't know how to ask for a discounted rate on their long-term hotel, which is why DoNotPay is ready to help you negotiate.
How To Negotiate Your Own Price for a Long Term Hotel Stay
If you're trying to negotiate a monthly hotel rate on your own, it's important not to be intimidated and to go into the conversation fully prepared. The more budgeting, planning, and research you do ahead of time, the better armed you'll be for negotiations. Some good ways to prepare are as follows:
| | |
| --- | --- |
| Know ahead of time exactly how many nights you plan to book | Depending on how long your stay is, you will have more room to negotiate for monthly rates. |
| Book directly with the hotel, not a third party website | Don't bother trying to book your long-term stay on any third-party, discount website, as their rates are dictated by the hotels themselves. Instead, take advantage of the low-rate guarantee offered by most hotels when you book with them directly. |
| Do not call the toll-free number for your chosen hotel | Make sure you are dialing the physical location to speak with someone on the hotel property. |
When you're ready to ask for a better price for your long-term hotel stay, be sure to follow these important tips:
When you call, be sure to ask for the Front Office Manager. Do not waste your time speaking with a regular desk person or reservation host, as they will not have the authority to negotiate a quote. (Depending on the size of the hotel, you may need to ask for the Revenue Manager or the Rooms Division Manager.)
Be nice and pleasant as you introduce yourself and explain your reasons for calling. Asking for a discounted rate for your extended stay may not be easy, but the manager has the power to drop your rates depending on a variety of factors.
Let the hotel manager quote the first price and begin your negotiations from there. Managers use a complicated revenue forecast system to determine room prices, so you could score a nice offer based on occupancy rates.
If they quote a high rate, see if they are willing to discount it by spreading a lower rate over the later dates. Paying more upfront will help them confirm you are not going to skip out early on the final days you booked.
Remember that some hotels will insert hidden fees for services and amenities you may not use. Make sure you won't be paying more than necessary by negotiating out these extraneous fees.
It can be daunting to discuss negotiations, but you can successfully if you put in the effort and prepare yourself ahead of time. You may be surprised how much money you can save just by asking for a discount.
How DoNotPay Can Negotiate the Price of Your Long Term Hotel Stay
If haggling doesn't come easily to you, the task of bargaining with a hotel manager over the phone may as well be insurmountable. If you want to negotiate the price of a long term hotel stay but need assistance, DoNotPay has you covered in 4 easy steps:
1. Go to the Hotel Bill Negotiations product on DoNotPay.
2. Answer a few questions about your hotel bill, which charges you want to have refunded, and the details of your reservation.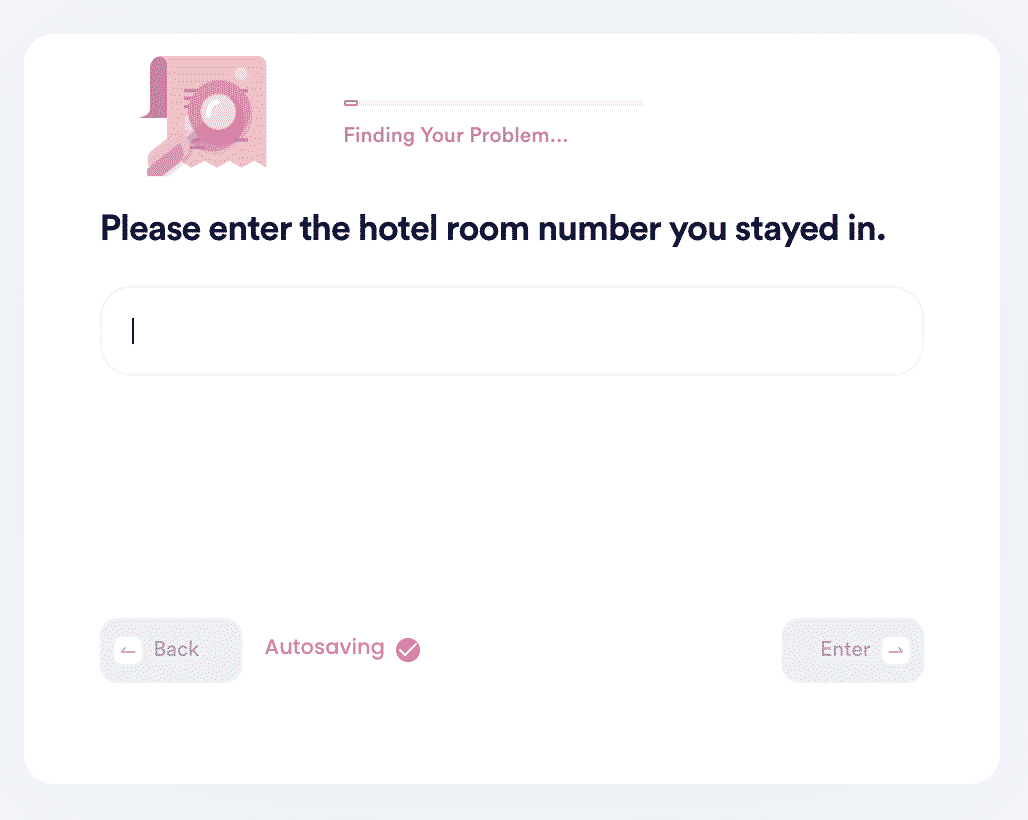 3. Tell us whether this is for a past reservation or you're still at the hotel (this helps us decide whether negotiation or chargeback is a better option for your case).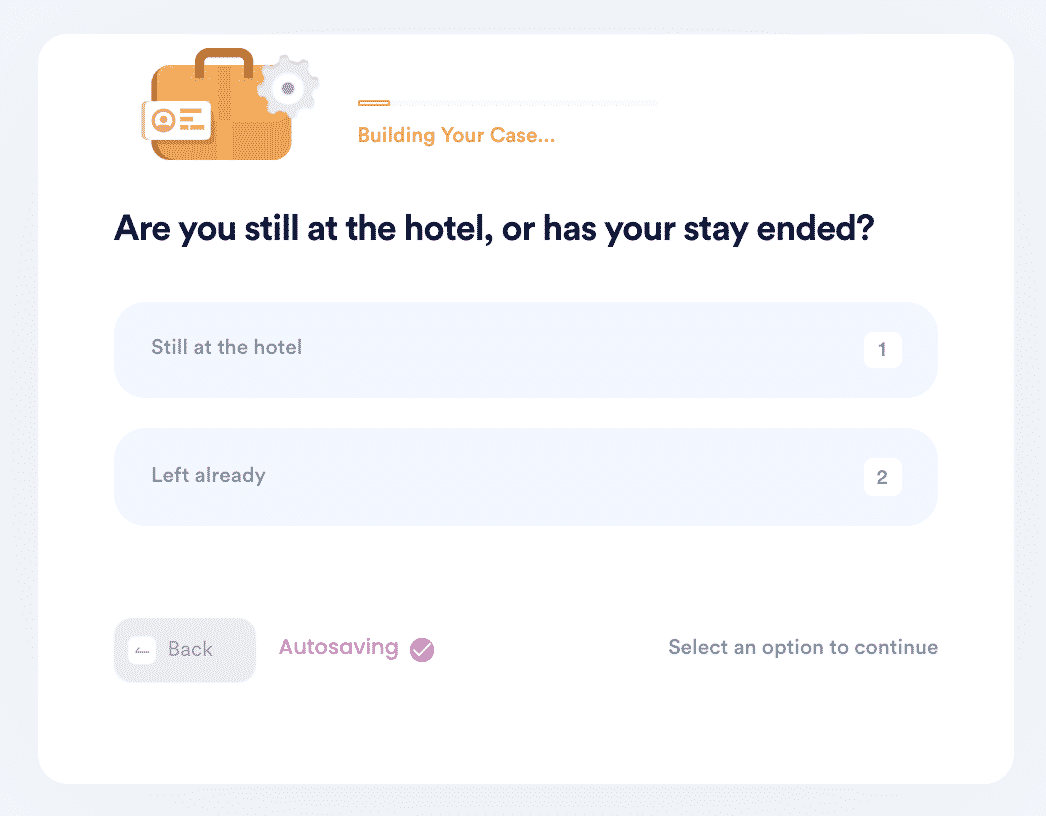 4. Choose whether you want us to contact the front desk or general manager (if you've already tried contacting the front desk).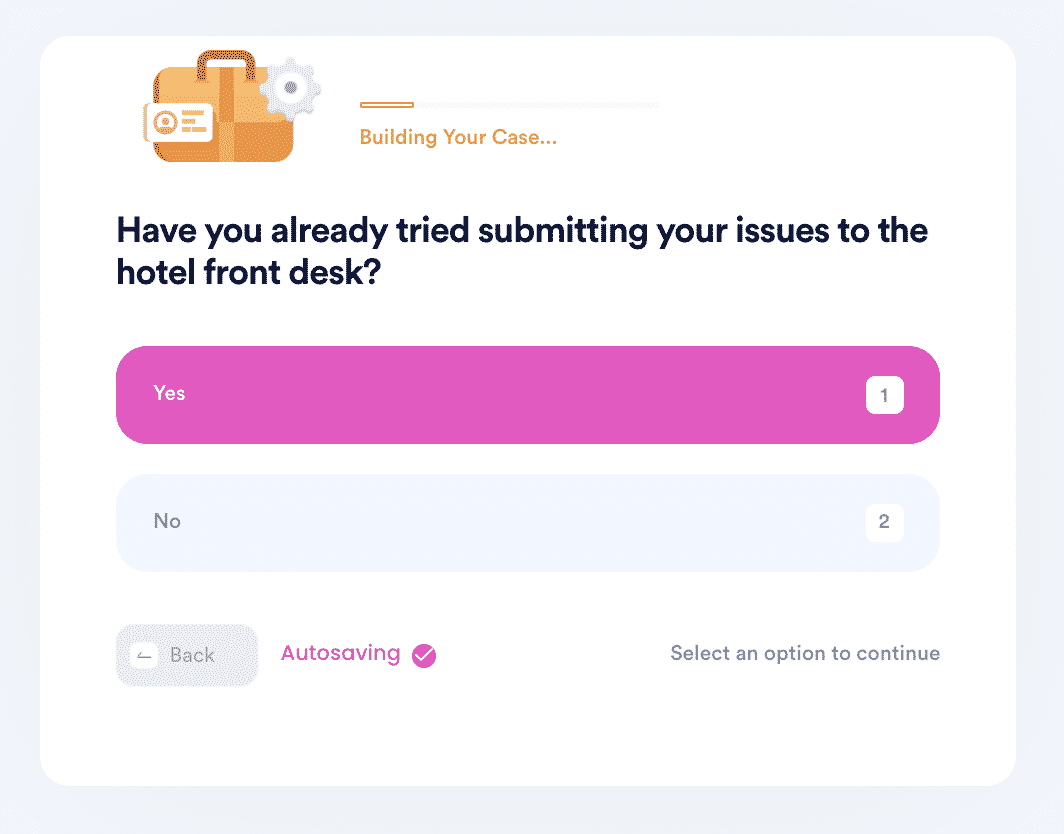 Why Use DoNotPay to Negotiate Your Long Term Hotel?
By automating the negotiation process, you can rest easy knowing DoNotPay will make the best case for you when you book an extended stay. DoNotPay is the world's first robotic lawyer with the knowledge and experience to handle your haggling needs with our powers of persuasion. Whether you need to negotiate the price of a hotel for a month or a year, the Hotel Bill Negotiations product from DoNotPay is the straightforward answer that saves you:
What Else Can DoNotPay Help You Negotiate?
Believe it or not, DoNotPay is chock-full of solutions for hundreds of problems and issues that people need help solving every day. Once you get a taste of our Hotel Bill Negotiations product, you might like to explore our other offerings. Learn more about:
How To Reduce Property Taxes