The easy steps North Carolina driver's license renewal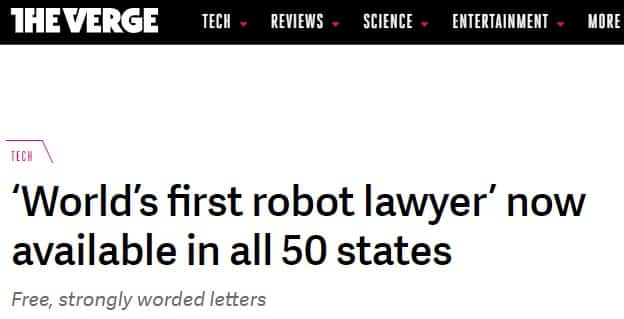 When was the last time you've renewed your driver's license? If you live in North Carolina, chances are it was nearly eight years ago. That's how long a standard NC license is valid for.
Just looking at that photo from 8 years ago brings back memories. If you plan to continue driving, don't let it expire. Driving without a license in NC is illegal and punishable with fines or even jail time, depending on the circumstances.
What are my options to renewing a license in NC
You're eligible for license renewal 180 days before it expires. If you're not keeping track of your expiration date, this might be a good reason to check it. Renewing a license in North Carolina will cancel any existing licenses from another state. Though the state makes sure to remind you 60 days before it expires, just in case. If you miss your renewal date, you have another two years to re-apply. Otherwise, you might be required to take the test again. There are three methods of renewal:
Online

In person

Via mail
What renewal method will work for me?
Each method has its own pros and cons, and circumstances that must be met:
Method
Online
In Person
By mail
How?

Follow the

official link

or get the

myNCDMV

mobile app

Visit your local

NCDMV office

Fill

this application

and send to the NC DMV

Pros

Fastest method, available 24/7

Everyone is eligible for this method

Fast, but only applicable to people justifiably out of state

Cons

Not everyone can do it online (see below)

You have to come during working hours

The slowest method, only available for those out of state
Why you should probably renew in person
We know what you're thinking. "I'm not gonna leave my house to stand in a long line for something I can do online". We agree. However, if you answer "No" to any of the following, your only option will be to renew in person:
I'm a full-time resident and don't require legal documents to stay

I haven't changed my address or legal name since my last license was issued

My license is not suspended and I don't have an outstanding debt with the DMV

I don't have a conditional restriction (other than vision correction) marked on my license
If you have a regular license, it's the ideal time to swap to a REAL ID. This can only be done in person. As of October 2020, a regular license will no longer be a valid document for boarding domestic flights, proving residency, and entering some government buildings. Here are the documents you'd need to bring to apply for a REAL ID:
One document proving your identity and date of birth

One document with your full name and Social Security number (SSN)

Two documents confirming you're a North Carolina resident

One document proving legal presence for non-U.S. citizens
If you're unsure what documents these can be, check this link. You'd also need to submit a document confirming any legal name or address change from your current ones displayed on the license.
To avoid waiting in lines, you can set up a fast DMV appointment using DoNotPay. Not only will our app set up the closest possible appointment, but it will also remind you what documents to bring. Access a for all browsers and schedule your appointment in less than two minutes.
Renewing online
If you have a different REAL ID document you like to use instead, a quick renewal online may be the best for you. You may submit your online renewal request six months in advance. Follow this link to the renewal page, or get the myNCDMV app for iOS or Android. You can not renew the license online if it has expired, it must still be valid at the time of the request.
Renewing by mail
Individuals with NC residency, who will temporarily be positioned out of state for 30 or more days, can use this method (also applicable to military personnel). These licenses are temporary last up to 60 days upon return or the noted expiration date, depending on which comes first. After that, you must visit your local DMV to get a full license again. Renewal by mail can only be used every other renewal cycle. To renew a driver's license through mail, there are some requirements:
You must have a verifiable permanent address in North Carolina

You must not be older than 72 on the date of the request

The NCDMV must have a photo not older than 5 years on file

You must send a signed and dated vision statement

Only a regular C-class license can be renewed by mail

You must send a National

Sex Offender Affidavit

The NCDMV must have a valid SSN document on file

The NCDMV must have a valid document confirming your legal presence
To apply for the renewal, fill out this form, and send it along with the required documents to:
NCDMV
Attn: Military/Internet Unit
3176 Mail Service Center
Raleigh, NC 27697-3176.
How to renew your license if you're in the military
Active members of the U.S. armed forces may renew their license before deployment at a local DMV office. To do so, they must bring a document confirming their future military orders.
Those that are already serving out of state may renew their licenses by mail. To be eligible, they must:
Have a license not expired for more than one year

Have a photo on file at the DMV

Have a valid North Carolina address

Have proof of SSN on file at the DMV

Not be older than 72

Send a copy of their military ID (both sides) and military orders
Fill out this form and send it with the required documents to:
NCDMV
Attn: Military/Internet Unit
3176 Mail Service Center
Raleigh, NC 27697-3176.
How to renew my license if it was suspended?
If your license is currently suspended for any reason, it must first be reinstated to be eligible for renewal. The method of reinstating will depend on the type of suspension that was issued. After the suspension is lifted, you may use whichever method you're qualified to renew your license.
My license was lost/stolen/damaged and unreadable, how can I renew it?
Individuals that found themselves in any of the mentioned situations may get a new license both via online renewal or in person. Those who've changed their name in the meantime must come in person.
I changed my legal name/address, what should I do?
If you've legally changed your name and/or address, you must inform the NCDMV within 60 days. In the case of name changes, you will have to come in person and submit a document that verifies the change. In the case of an address change, you can notify the DMV through the online renewal process. In both cases, you will receive a replacement license with the updated information.
DoNotPay helps thousands and thousands of drivers study for their parking tests in these states:
Nevada Practice Test

North Carolina Practice Test
What Else Can Our Award-Winning App Do for You?
If you think that's impressive, wait until you've heard about other features we boast!
Our robot lawyer app can draft paperwork for you, locate unclaimed funds under your name, cancel subscriptions, sue robocallers, and protect you from stalkers and harassers—all in one nifty browser app!
Our services have been recognized by the esteemed ABA Brown award, serving as a testament to our abilities to assist you with your small claims issues, free trial auto-renewals, college fee waivers, public records, copyright protection, and much more!
More Benefits of DoNotPay
DoNotPay is a useful tool for handling many otherwise annoying life's trifles, including: