How to Get NBA League Pass Free Trials With a Virtual Credit Card

There are numerous ways to watch your favorite NBA games – from NBA TV, ABC, TNT, to ESPN. But NBA league pass provides the best way to experience the games. The only catch is you'll need to subscribe, even for the .
While you won't pay anything for the free trial, you'll be charged if you forget or are unable to cancel your subscription. You'll also be charged every other month automatically until you unsubscribe.
DoNotPay can save you from having to pay once your free trial period ends. Our free virtual credit card automatically unsubscribes you from the NBA league when the free trial expires. Don't get charged after free trials when we can help.
Does NBA League Pass Offer a Free Trial?
Yes. . You can choose from several packages and still enjoy the 7-days free trial. For instance, the League pass option allows you to stream every live game and any other on-demand game and watch NBA studio shows.
How Can I Get an NBA League Free Trial?
You can order your NBA league pass from NBA.com. There are several ways you can get an NBA League free trial.
The first one is through Amazon. Here's how to get NBA League Free to pass on Amazon prime:
Go to Amazon Prime
Sign up for an account
Include NBA League Pass on your channel
The second option is to sign up at NBA.com. Follow these steps to get a free NBA League trial:
Go to NBA.com
Click the League Pass button
Choose your subscription
Enter your credit card details to start enjoying the trial version
Each of the packages allows you to try the league pass for seven days before deciding whether to continue with the paid subscription or not.
Does the NBA League Pass Free Trial Automatically Renew Into a Paid Subscription?
Yes. Usually, there are subscription packages where the free trial will automatically renew into a paid subscription. In such a case, all the associated fees and payments are charged from your account. It is advisable to cancel your subscription to the league pass within the free period.
Often, details about whether or not the subscription can automatically convert into a paid subscription are available during the signup stage. Make sure to read and understand all the subscription instructions before getting the free league pass trial.
How Much Does NBA League Pass Cost After the Trial?
NBA League pass comes in different plans – League pass premium, league pass, and team pass.
Here's a breakdown of each of these packages:
| | |
| --- | --- |
| Team pass | $119.99 |
| League pass | $199.99 |
| League pass premium | $249.99 |
The following table shows a detailed overview of the NBA League pass subscription plans:
What Will NBA's Charges Look Like on My Statement?
In case you choose to continue with the paid subscription, all the NBA League Pass charges will be visible on your credit card statement in a format similar to the one shown below:
| | | |
| --- | --- | --- |
|  NBA League Pass | NBA.com |  NBA Live Stream |
| NBA Live SV INC (845) 932- NBA.com | NBA.com DIG SV INC NOW (855) 942-6669 (855) 942- NBA.com | NBA DIG SV INC NBA League Pass (855) 932-6669 |
|  TWX*NBA League Pass (855) 94httpshbo.com ny | GOOGLE *NBA DIG SV IN 845-932-3987 NY | TWX*NBA NBA Liv (855) GOOGLE *NBA DIG SV IN 855-836-3987 CA |
| TWX*NBA.com NY | NBA League Pass (855) 932-6669 NBA.COM | NBA.COM NY |
| TWX*NBA LIV NY | NBA.COM (855) 932-666 NBA.COM NY | NBA League Pass 855 942-6669 NBA DIG SV I855-836-3987 NBA.COM |
| NBA League Pass (855) 932-6669 NBA.COM | NBA.COM NY | NBA.COM 855 942-6669 NBA DIG SV I855-836-3987 |
What Are the Most Popular Alternatives to NBA.com?
Besides NBA.com, you can get your free pass trial for seven days from other companies. The most popular alternatives include Prime Video, Sling TV, Yahoo Sports, and DIRECTV STREAM have free previews of the NBA League Pass.
Avoid Automatic Renewal With DoNotPay Virtual Credit Card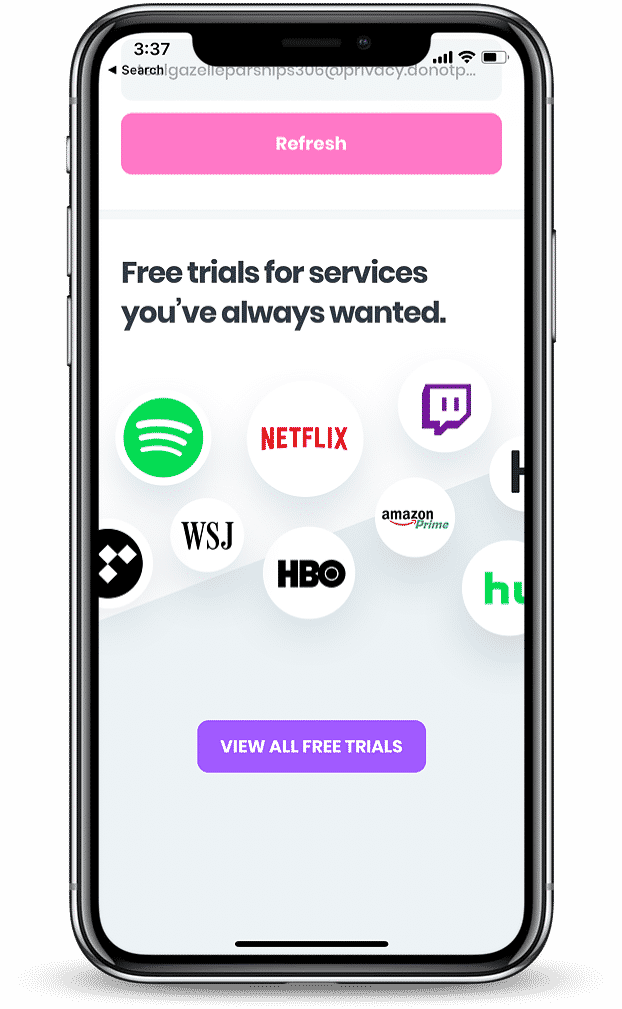 Too often, most people forget to cancel free trials. If this happens, it means that you will have to pay for a service that you no longer want. If you don't want to proceed with the paid version of the league pass, you can cancel at any time within the free preview period. 
You can solve the challenge of paying for a service you no longer need by using the DoNotPay Virtual Credit Card.
Here's how it works:
DNP generates a random number and credit card info that you can use to subscribe to any service
Once the free trial expires, the service can't charge you because there's no money on that card, so you get unsubscribed automatically.
What Else Can DoNotPay Do?

You can open DoNotPay can help you with almost anything. Including:
Sign up today to get started.