How to Get Musicbed Free Trial Without Using a Credit Card

Finding just the right sounds for your various projects is never easy. It seems that people are either extremely protective of their work, and they have licensed it out to so many people that it no longer has a unique flair and style to it. This is why you need a to help you find the perfect music for any project that you are digging into.
If you have a Musicbed free trial in hand, then you will have access to a wide array of music that has not already been given out to everyone else on the planet. In order to get this free trial, you need to get in touch with DoNotPay to see how they can help bring that reality to your doorstep.
Is There a Free Trial Version? 
Yes, you can get a  if you want to give it a spin before committing to paying for it. Those who opt for the free trial will enjoy 30 days of Musicbed absolutely free. They can use this time to poke around the platform and see what all it has to offer them. Those 30 days give the user plenty of time to check out how the system works and to make sure there are enough options for them to find something that will truly work with the beats and sounds that they are trying to create.
With your free trial, you should: 
Sample the various types of music that are available on the platform
Try to determine the total value of what you are purchasing from the company if you decide to subscribe
Speak with others who have used the product and get their take on it
Try to see which pricing plans make the most sense for how you plan to use the product
If you use your time wisely and spend it doing things like this, then you should be in great shape when the time comes to decide to pull the trigger on making your purchase. 
What Is the Price Without a Free Trial?
People generally want to know how much they will pay if they opt to pay for the program after their free trial period has ended. We look at the breakdown of the different pricing structures here:
Individual (business under 50 employees)
$99.99/month unlimited use, or

$349.00 per song

Individual (business under 50-250 employees)
$199.99/month unlimited use, or

$599.00 per song

Business use (small company)
$99.99/month unlimited, or

$349.00 per song

Business use (medium company)
$199.99/month unlimited,

or $599.00 per song

Business use (large company)
Get a custom quote from Musicbed
You can see from this pricing chart that Musicbed is very protective of its product, and they want to push people towards a subscription model as much as possible. It benefits them, and they want to keep people around and subscribed for as long as possible. If they are able to push people towards the subscription model, then they know that they have just guaranteed themselves a reliable source of income well into the future. 
Avoid Auto-Renewal Charges With the DoNotPay Virtual Credit Card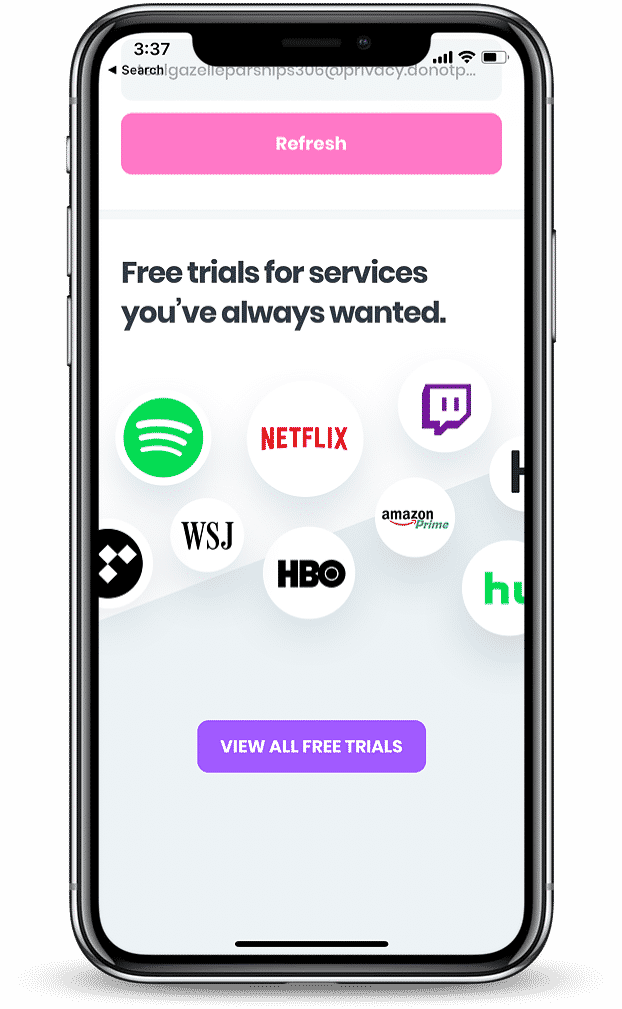 Auto-renewal is the way that many companies find they can continue to charge their customers for services that those customers have lost interest in a very long time ago. It is a sneaky way of getting more money shaken out of people who don't necessarily want to use their products. Unfortunately, this ploy often works, and people are left holding the bag as they pay for a service month after month even after it no longer has much value for them.
To avoid auto-renewal charges, consider looking at the DoNotPay virtual credit card as a potential solution to this issue because it:
It makes recurring charges go away
Creates a new card number with each purchase
It helps you secure your online privacy and security
What is a virtual credit card and how does it work?
The virtual credit card is meant to be used for online transactions.
It is specifically designed for people who like to sign up for free trials or other temporary transactions.
The idea is that there are a lot of people who would probably like to sign up for free trials, but they feel that they cannot do so safely because they don't want their card numbers out on the Internet too much.
It is ideal for those people because it keeps that number off the Internet while still allowing them to enjoy free trials and anything else that they need to sign up for.
How Else Is DoNotPay Helping People Today?

You would be missing out if you didn't also hear about some of the other ways that DoNotPay has come to the rescue for people lately. These include:
These are just a sampling of what they do. They offer a lot more, and they constantly look for ways to continue to improve their services. If you feel that you would benefit from something they do, please check them out today.