How to Get a Multisim Free Trial Without a Credit Card

Multisim is an online service that allows users to create and run simulated electronic circuits. With its intuitive interface, it is a favorite among those learning engineering and design professionals alike. However, it is an expensive program, and potential customers might want a before committing to it.
Can I Get a Free Trial From Multisim?
Basic Multisim can be used for free, but it does come with major limitations. To get the most of Multisim for either school or work, a user would likely need Multisim for Education or Multisim for Designers.
Both of these programs are quite pricey, but Multisim does offer free trials. However, some  are somewhat complicated.
How Does a Multisim Free Trial Work?
You can get a free trial of Multisim for Education and Multisim for Designers. To sign up for Multisim for Education's free trial, consider the following steps.
Go to the Multisim for Education website.
Click on the "free trial" button. This should take you to a sign-up form.
Finish signing up, and download the Multisim for Education program. Make sure that you have "Education" selected.
Signing up for the free trial of Multisim for Designers has a similar process, but it adds one important step.
Begin at the Multisim for Designers website.
There are three tiers of pricing, but only one has a free trial option. Make sure to select "Multisim Power Pro" for the trial version.
Sign up for the trial.
Check that you have the correct edition of Multisim selected before downloading.
Does the Multisim Free Trial Automatically Renew Into a Paid Subscription?
Users who sign up for a free trial are given 7 days of Multisim access, but this trial period can be extended. While some online subscriptions renew into paid subscriptions after the trial ends, this does not seem to be the case with Multisim. Instead, users simply lose access to the features of the premium service.
Use a DoNotPay Virtual Credit Card to Avoid Being Charged for Automatic Renewals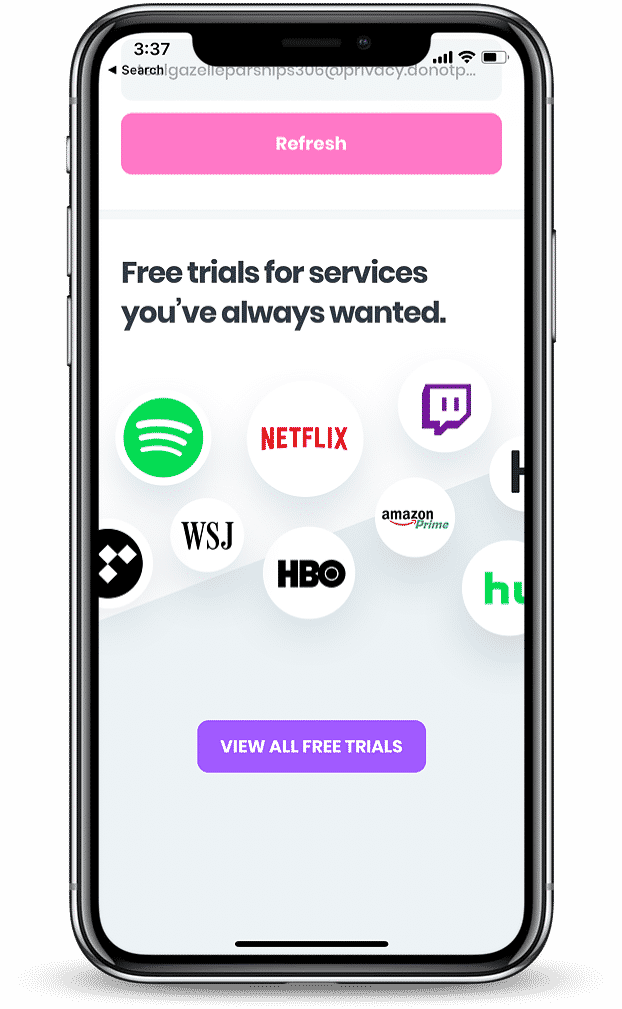 Even though Multisim may not charge you after a free trial, it is not uncommon to learn that a service that you had a free trial for automatically renewed without your knowledge. In addition to being irritating, this can also be an unnecessary financial burden. If a program costs as much as something like Multisim, you want to sign up for a free trial without worrying about unexpected charges, and a virtual credit card from DoNotPay can help.
A virtual credit card contains all of the credit card information that you would need to sign up for a free trial. However, the information on the virtual credit card is randomly generated so that you don't have to give a company your real bank information. If a company tries to charge the virtual credit card, you will not be unexpectedly charged.
How Much Does Multisim Usually Cost?
Pricing for Multisim can be complicated because of the number of tiers that they offer. This can help you understand the prices.
Membership Plan
Cost
Multisim Free
No charge; limited functions
Multisim Premium
$9.99 per month
$99.99 per year
Multisim for Education
$879.00 per year; offers free trial
Multisim for Designers Base
$879.00 per year
Multisim for Designers Full
$1,536.00 per year
Multisim for Designers Pro
$2,274.00 per year; offers free trial
Here's How Multisim Charges Look On a Bank or Credit Card Statement
As the table above shows, Multisim is an expensive program, and a surprise charge could be incredibly stressful. Monitoring activity from your bank or credit card account can help you detect a Multisim early so that you can address it. The following names may appear on a statement for a Multisim charge:
NI (this is the company that owns and operates Multisim)
NI Multisim
Multisim
Popular Alternatives to Multisim
While Multisim may be the best option for some customers seeking a circuit design simulation, there are other options on the market. Some other applications include:
Does not offer a free trial of premium service
Has a basic version that can be used for free
Premium is $7 per month.
Offers free trial
No public pricing information is available. Customers must request a quote.
SOLIDWORKS Electrical Schematic
No free trial for this application
Must get a quote for pricing information.
Customers interested in a tool like Multisim have choices, but no matter which you choose, you should always pay attention to the rules for signing up for a free trial. Some companies use automatic renewals after the trial period ends, and this can be confusing for consumers. A virtual credit card from DoNotPay can help regardless of which free trial you sign up for.
What Else Can DoNotPay Do?

DoNotPay can help you avoid sneaky charges after free trials through virtual credit cards, but this is not the only thing it can do. There are plenty of services offered by DoNotPay, including
For these and other issues, sign up today and see how DoNotPay, the world's first robot lawyer, can help.