Getting Your Monte Carlo Resort Fee Waived
Resort fees can be expensive, and are often stacked on to a hotel stay price that seems "cheap," while the actual resort fee is even higher than the night's stay! This isn't the case for all hotels, but the Monte Carlo Hotel and Casino has a resort fee of $30 per night, as well as a $200 deposit paid up front when you check in to the hotel. The question is, how do you get the hotel in Las Vegas?
Negotiating a hotel bill is pretty frustrating, despite the fact that resort fees are illegal in Las Vegas. DoNotPay, however, can help you write a negotiation letter to get those pesky fees waived, or get a refund for the unnecessary fees you already paid. It's much easier to go through them instead of trying to deal with uncooperative employees by yourself.
Types of Fees Monte Carlo Hotel and Casino Charges
The Monte Carlo Hotel and Casino in Las Vegas charges their guests quite a few fees. These are not just limited to resort fees and the basic charge of your hotel stay.
The fees they charge include:
Daily valet parking fee
Extra bed fee
Refrigerator fee
Lost ticket parking fee
Resort fee
Why do Hotels Make You Pay for Resort Fees?
Resort fees are typically added on to cover the cost of additional amenities the hotel offers, giving you the illusion of having some freebies. This might include a spa, pool, or Wi-Fi being offered as a free service, but you're actually paying for it through that resort fee. Hotels often take advantage of their guests by doing so. Even if you don't use any of the amenities, they'll still try to make you pay the additional fee.
Can I Refuse to Pay Resort Fees at Monte Carlo?
You are not legally obligated to pay resort fees at any hotel or casino in Las Vegas, including the Monte Carlo Hotel and Casino. As said above, resort fees are illegal in Las Vegas, despite many hotels charging them anyway. So, yes, you can refuse to pay resort fees, but that doesn't mean the hotel staff will be cooperative with you. If they have your card on file, then they may take out the resort fee anyway.
How to Get Monte Carlo Resort Fees Waived
There are a few things you can do to get resort fees waived at Monte Carlo Hotel and Casino. Though you may have to deal with uncooperative employees and the issue of them taking the money off your card anyway, you can still try to get it waived.
To get a resort fee waived, you can:
| | |
| --- | --- |
| Refuse to pay the fee | Resort fees go against Nevada's Deceptive Trade Practices Law. They're illegal, and you have every right to refuse to pay them. |
| Ask to speak to the general manager | If the front desk is being uncooperative, you can try to escalate your complaint. |
| Threaten to report the hotel to the Better Business Bureau | This can be an effective escalation. |
| Dispute the charge with your credit card company | If all else fails, your credit card company may be able to help. |
Again, it can be very frustrating to try and get any fee removed from your hotel bill. Hotels want to squeeze any extra money they can out of their guests, and often these extra fees are entirely unnecessary.
Get Monte Carlo Resort Fees Waived with the Help of DoNotPay
DoNotPay should be your go-to for getting extra fees removed from a hotel bill. They're basically an online lawyer and willing to contact Monte Carlo's front desk or general manager on your behalf.
How to lower your Monte Carlo bill using DoNotPay:
If you want to lower your Monte Carlo bill but don't know where to start, DoNotPay has you covered in 4 easy steps:
1. Go to the Hotel Bill Negotiations product on DoNotPay.
2. Answer a few questions about your hotel bill, which charges you want to have refunded, and the details of your reservation.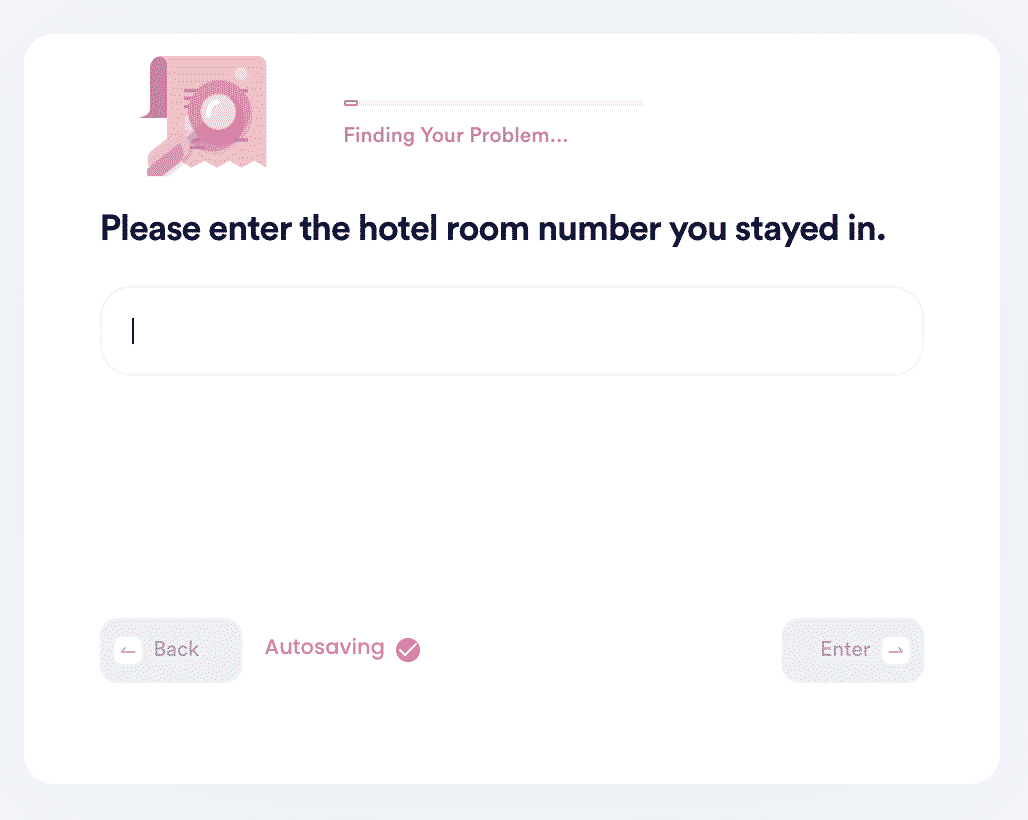 3. Tell us whether this is for a past reservation or you're still at the hotel (this helps us decide whether negotiation or chargeback is a better option for your case).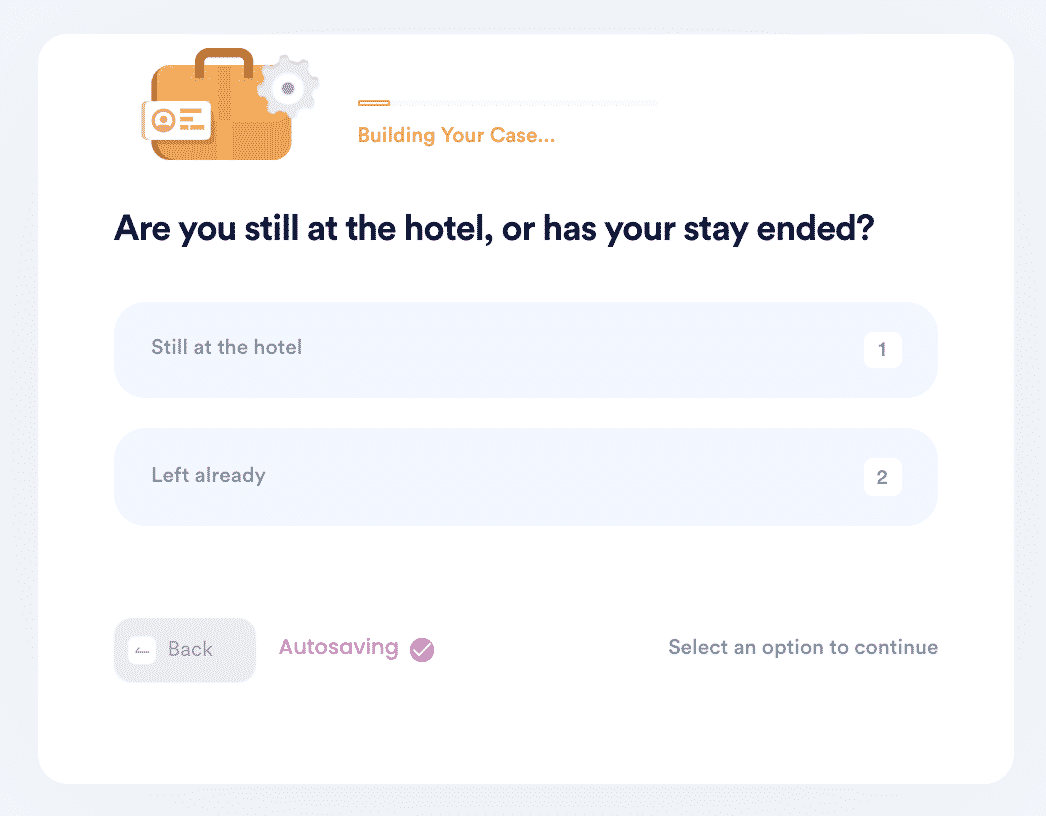 4. Choose whether you want us to contact the front desk or general manager (if you've already tried contacting the front desk already).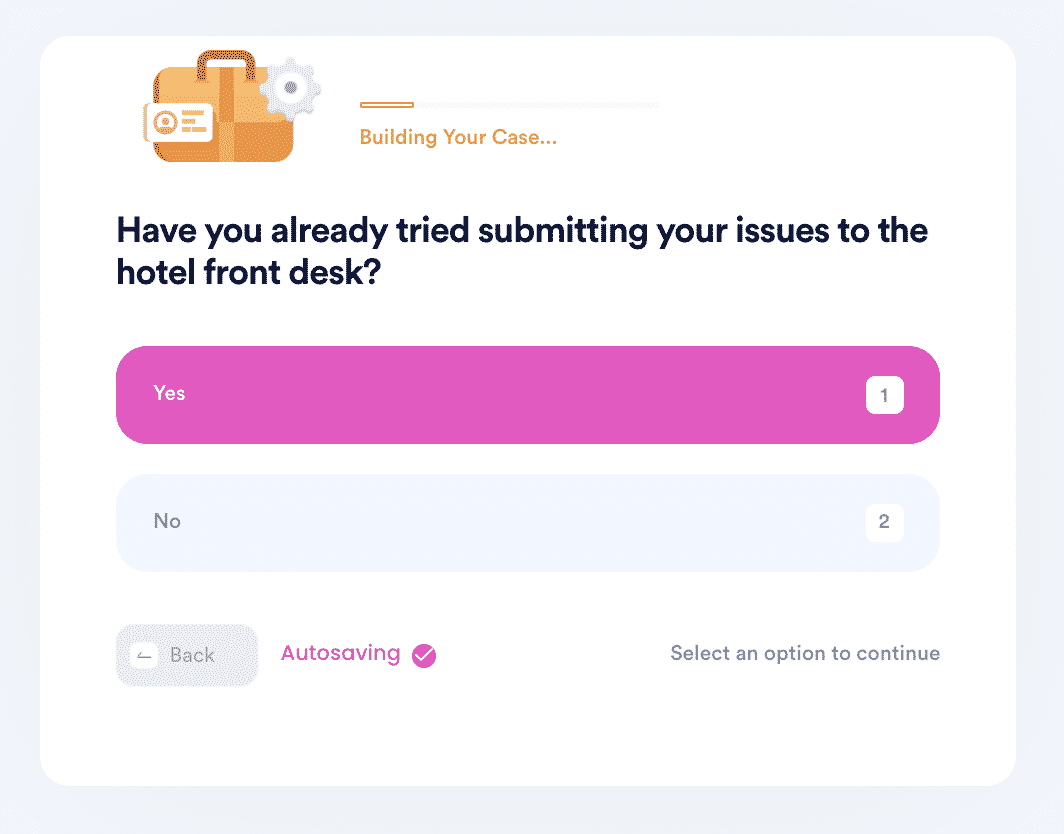 And that's all you have to do! DoNotPay will contact the hotel on your behalf and try their best to get that resort fee, or any other extra fee, waived for you.
Why Use DoNotPay to Get Your Monte Carlo Resort Fee Waived
If someone is willing to do the hard part for you, why wouldn't you want to take them up on it? DoNotPay is there to help you with any issue that you have, including waiving those annoying extra fees during hotel stays.
DoNotPay is:
Fast - You don't have to spend your time arguing and escalating the problem to get the fee waived
Easy - You won't have to confront anyone yourself at Monte Carlo Hotel and Casino
Successful - You can rest assured knowing we'll make the best case for you
What Else Can DoNotPay Do?
DoNotPay can help you with almost anything. Whatever your issue may be, DoNotPay will do its best to help you solve it. Aside from getting your Monte Carlo resort fee waived, DoNotPay can also help you:
File a complaint, or
Get a

tourist visa.
Don't miss out on your chance to take advantage of this amazing company.