How to Start a MicroStation Free Trial 

is a CAD (computer-aided design) software used by architects and engineers. It can create both 2D and 3D designs and is especially useful for infrastructure projects.
Does MicroStation Offer a Free Trial?
Yes,  offers a 14-day free trial. The free trial allows you to download and use the software on your computer throughout the trial period.
How Can I Sign up For MicroStation's Free Trial?
Accessing  trial is simple. You'll start by filling out the following information:
Your work email address
Your name
Your phone number
The country you're in
Whether you'll be using the software for academic purposes
Then, you'll be able to download the software. Before you do this, make sure you have:
At least 2GB of storage space on your computer
System administrator privileges that allow you to download new software programs
Making sure you have the correct system privileges is important here because this is often a program used by businesses rather than individuals. If you're interested in trying MicroStation for work, you may need to talk to your manager ahead of time.
After you download the program, you'll need to finish setting up your account. You'll receive a verification code sent to your email address, and you'll be prompted to enter this and create a password in the program. Once you've done this, you're all set and ready to get started exploring MicroStation.
Does MicroStation's Free Trial Automatically Switch to a Paid Subscription?
MicroStation does not ask for payment information when you sign up for a free trial, so there's no risk of being automatically billed for a paid subscription. You don't need to cancel at the end of your MicroStation free trial. The software license will simply expire at the end of the two weeks.
Prevent the Risk of Automatic Renewal Bills With DoNotPay's Virtual Credit Card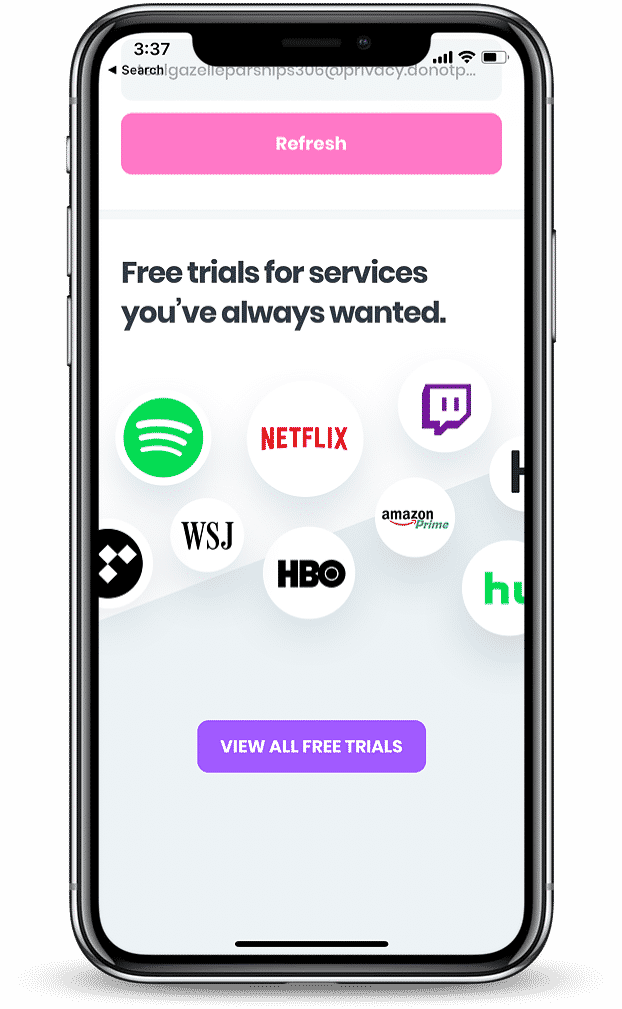 It would be nice if every company let you sign up for a free trial without credit card information, but unfortunately that's not the case. It's easy to waste money by signing up for free trials, forgetting to cancel, and then being billed for a paid subscription. Thankfully, DoNotPay has a fast, easy and successful solution with its virtual credit card product. With a virtual credit card, DoNotPay generates random numbers to use as card details, so you don't need to enter your real payment information. Since this isn't a real credit card, if the company tries to charge you, the payment won't go through. In addition to the money you might spend on an unwanted subscription, virtual credit cards can save you the time and effort involved in trying to remember to cancel your free trials before they end.
What Is MicroStation's Regular Pricing Structure?
If the free trial worked for you and you'd like to purchase access to MicroStation, your best plan option will largely depend on the size of your business, how many people are using the software and how you'd prefer the licenses to be structured. These are the plans available:
1. MicroStation VIRTUOSO: $1955 per year
This plan is designed for smaller businesses looking for a flexible license without a multi-year commitment. There will be a specific user named on the license.
2. MicroStation on SELECT: $6386 for a one-time payment to own the license, $1208 for an annual subscription
This plan is a good choice for businesses that want to share the software license among multiple users.
3. MicroStation in Enterprise 365: individualized pricing
This plan is designed for very large, multinational businesses.
To purchase the VIRTUOSO plan, you can add the product to your cart and go through a standard checkout process. To sign up for the other two options, you'll need to contact the company to discuss your business's specific needs. The contact form will ask for the following information:
Your business email address
Your name
The name of your company
The country where you're located
Your preferred language
Your industry
Your phone number
Whether the software will be used for academic purposes
Any additional comments you have
After you submit this form, you'll hear back from a representative from either Bentley, the company that offers MicroStation, or Virtuosity, which is Bentley's online store. From there, you'll be able to have any questions answered and then proceed with signing up for MicroStation.
What Alternatives to MicroStation Are Available?
There are a number of other CAD programs available at varying price points. Depending on your specific job and preferences, one of these may work better for you. Some popular options include:
Many of these programs have monthly and three-year subscription options as well.
What Else Can DoNotPay Do?

DoNotPay is essentially an all-purpose problem solver, so it can help with just about anything, including:
To test out new software programs without the risk of a surprise bill, get in touch with DoNotPay today.