How to Get a Free Maya Software Trial With This Virtual Credit Card

Maya (also known as Autodesk Maya) is a software that allows users to create realistic characters and effects in a 3D format. It was created so that animators could have faster-creating tools to effectively create stunning visuals in a shorter time. How much does Maya software cost, and are there free trials for this software? This is DoNotPay's guide for getting a .
Does Maya Offer Free Trials?
Yes, Autodesk Maya offers several options to try certain products before purchasing a plan or software. The following are the two free Maya trials available:
Maya LT
With Maya LT, you can create 3D models and animation for indie game creations. The trial lasts for 30 days and costs $280 per year once your free trial expires.
Maya
This option provides more features compared to the Maya LT. With Maya, you can do the following:
Create effects and animation that look genuinely realistic.
Create characters that are life-like using animation tools.
Shape 3D background features, such as scenes and objects, by using the built-in modeling tools.
You can also create animations, simulations, modeling, and rendering techniques for games as well as TV series and movies. This free trial also lasts for 30 days, and it costs $1,700 per year once your free trial expires.
How to Get a Maya Free Trial
To get a Maya software free trial, follow the instructions below:
Go to Autodesk Maya's website.
Scroll to the bottom of the landing page and click on the Free Product Trials tab.
From there, type Maya in the search bar under Find A Product and press enter.
Click on the See More tab located underneath the Maya software you choose and click Free Trial.
From there, you can click on the Download Free Trial tab and follow the on-screen instructions. (Depending on the type of free trial you choose, you may need to make an account and put in credit card information for when you are ready to purchase the software. Again, it depends on the trial you choose.)
Autodesk also offers eligible students and teachers free, one-year educational access to a variety of its products and services (including Maya)! All you need to do if you are a student or teacher is to see if you qualify by filling out their Create An Account form and Education form to see if your school qualifies for the free access.
Does the Maya Free Trial Automatically Renew to a Paid Subscription?
Yes, the Maya software free trial will automatically renew if you put a credit card number in to begin a free trial. In order not to be charged after the free trial expires, make sure that during your free trial you turn off the Automatic Renewal tab to avoid being charged. However, if a credit card number was not asked for when signing up for the free trial, the free trial will automatically expire. It depends on the free trial product that you choose.
Getting free trials is a great way to try a service before spending money on the service. However, when it comes to canceling the free trial before it reverts to the paid subscription, it can be easily forgotten. In turn, you can get charged for something that you didn't want to purchase. What if there was a way in which you could try free trials and avoid paying for the service or subscription once the free trial ended? That is where DoNotPay comes in!
Avoid Automatic Renewal With A DoNotPay Virtual Free Trial Card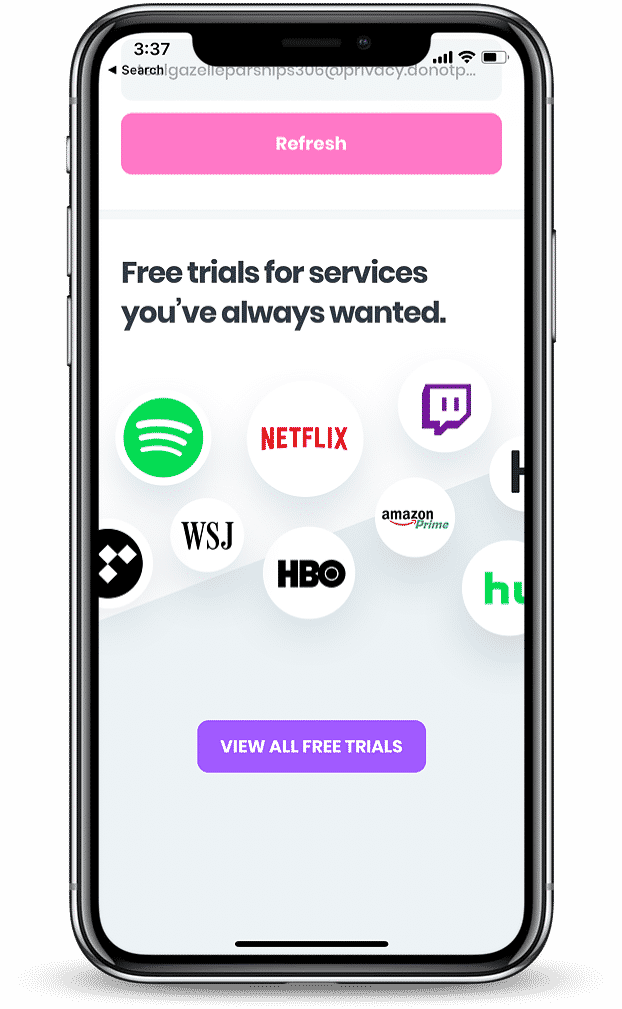 DoNotPay provides the best solution when it comes to signing up for free trials. The DoNotPay virtual trial card is a virtual card that is not connected to an actual credit card or bank. It acts as a temporary credit card, with a randomly generated card number, expiration date, and CCV number.  A different virtual credit card will be generated each time you try a different company's free trial subscription. If you don't want to pay for a service after the free trial expires, you won't have to worry about being charged for a service you don't want when you use a DoNotPay virtual credit card!
If you want to sign up for a DoNotPay virtual trial card but don't know where to start, DoNotPay has you covered in 3 easy steps:
Search for the Free Trial Card on DoNotPay and enter the company you would like a free trial from.
A virtual trial card will then be generated for you for that specific company. Make sure to copy or write down the card information shown on your screen.
Once you have the generated card information, you can use it to sign up for a free trial with the company. The subscription will automatically be canceled once the free trial has expired.
And that's it! You can have peace of mind in knowing that you can try a subscription for free without getting charged for the paid version! A DoNotPay free trial card can help you try out numerous subscriptions in a fast, easy, and successful way without paying full price!
Why Use DoNotPay to Get Free Trials and Don't Get Charged
| | |
| --- | --- |
| DoNotPay is fast. | Applying for free trials independently is time-consuming. Therefore, enjoy your SPSS experience with DoNotPay. |
| DoNotPay is easy. | It helps you avoid filling out many long forms. Wait for the feedback as DoNotPay ensures that your interests are well taken care of. |
| DoNotPay is successful. | We have been tried, tested, and verified. |
What Else Can DoNotPay Do?
DoNotPay offers the perfect solution when it comes to signing up for a free Maya trial and more! DoNotPay can also offer assistance in other areas as well! To learn about some of the many areas  works in, check out the list below! Why not try the DoNotPay virtual credit card to start the  today!