How to Get MathXL Free Trial With A Virtual Credit Card

Sometimes a student just needs a little more help getting through the tough numbers and equations of math class. If you're looking for the homework service your college requires, look no further than MathXL by Pearson. DoNotPay can help get you into the free trial to get your homework started, without the surprise charge at the end!
Besides helping individuals get into free trials, DoNotPay can help with much more scholastic endeavors. Use a virtual credit card to gain access to the free trial of your textbooks and study while being mobile! Get started on your education and allow DoNotPay to help you through the process.
How to Get a Free MathXL Trial
Searching for a free trial on the MathXL website will not get you the answer you need. There are trials available, but you will not know until you register for the class. In order to use this program, you will have had to enroll in a higher education math class. You can also enroll in a self-study course. The trial period, if you do get offered one, is only two weeks.
The two-week period is to allow students receiving financial aid time to get their funds to pay for books and programs without falling behind in their course. At the end of the two weeks, access will be restricted, and you will be required to purchase the course. If you get overcharged, DoNotPay can assist with getting your funds refunded for you!
How to sign up for MathXL
Creating an account for Pearson's MathXL courses will need some information you will get when you enroll in your course. Your book list should include the subscription type you need. When you sign on to MathXL to purchase your access, you will need:
Email Address (preferably provided by the school)
Course ID should look like XL77-AB12-381Z-XL12
A purchased access code, PayPal, or valid credit card number.
Since this is your access to your homework, quizzes, and tests it is imperative that you get the access code as quickly as possible so that you can make the best grades. The best part about the program? It can teach you, step for step, each phase of the math you are learning!
When Does MathXL Charge for Their Service?
If you get access to the free trial, then you won't have to pay for about two weeks. MathXL will charge per semester for the courses you are taking. The pricing depends on the course, some math courses are more in-depth than others. Pricing can range per course from $50 to over $120. Included in the course will be:
Mastery assistance
Practice questions with immediate feedback
Skill builders
Homework Access
Quizzes (with multiple attempts)
Testing (in facility monitored)
Grade book
Everything you need to excel at your math course is provided with the price of the course. You only have to log in to complete your lessons and homework to excel! After you finish your lessons, you can be sure DoNotPay will be there to help you access other free trials!
DoNotPay Helps You Navigate Free Trials Without Paying!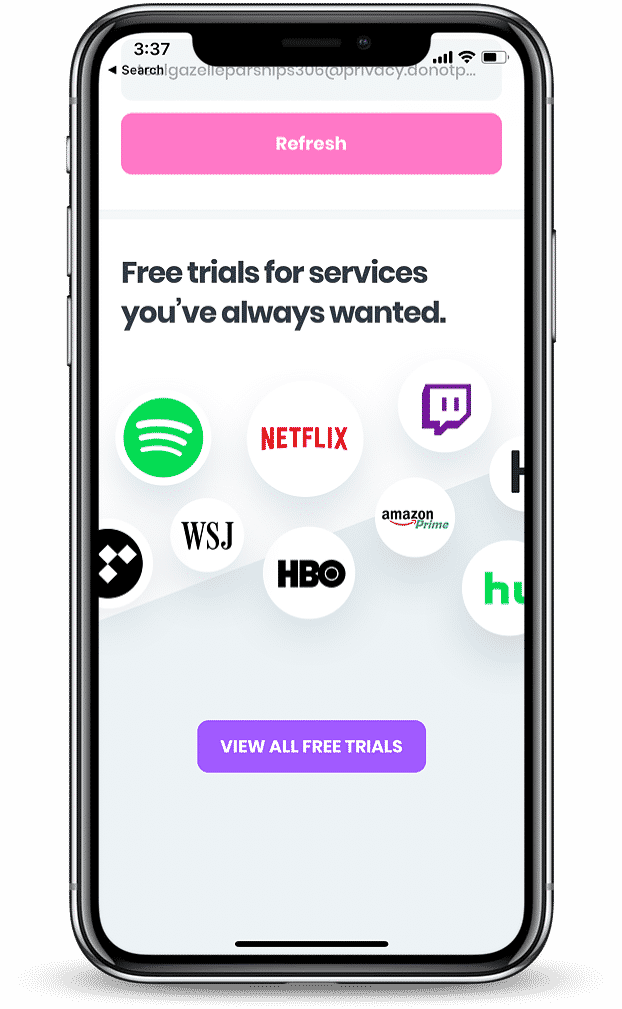 Do you need to read a section of a textbook, but do not want to buy or borrow it? Have a question for class and the only website that has the answer requires a trial to get into? Always forget to cancel your free trials and your school budget is being drained? DoNotPay is here to assist you with a free virtual credit card!
Simply search for the virtual credit card on DoNotPay's website and insert the numbers given to you to gain access to the free trials. There is no risk involved because the card does not access any funds! Never forget to cancel a free trial again with the help of DoNotPay!
What Other Programs Are Like MathXL?
With increased subjects switching to virtual textbooks and homework, teachers search for programs that they can tweak to suit their classes. Some programs you might see are:
ALEKS
WebWork
Khan Academy
Quest
There aren't many actual college-level alternatives to the exemplary (and expensive) access that the Pearson MathXL labs provide. Even so, the expense can be worth the education to advance your life toward your main goal! DoNotPay will be there to help you access free trials for all your courses, not just math!
See What Else DoNotPay Can Do for You!

After your math courses are settled, you will have a little time to search for more subjects that DoNotPay can do to help you save more money as you continue your education. Some topics include:
DoNotPay can assist you with a wide range of issues; just do a search to find out more!