How to Sign Up for Mathematica Free Trial The Risk-free Way

 is a premium software system with built-in libraries for varying areas of the following:
Technical computing
Allowing machine learning
Symbolic computation
Statistics
Manipulating matrices
Also known as a computer algebra program, Mathematica is used in various computing, mathematical, engineering, and scientific fields.
Does Mathematica Have a Free Trial?
Yes, Mathematica is free for most people. The  runs for 15 days and includes a download of Mathematica together with access to Mathematica Online.
Additionally, if you are a student—for example, at university—your institution may have a bulk license allowing you to obtain Mathematica for free. You may need to request your school for this.
How Can I Access the Mathematica Free Trial? 
To access the Mathematica free trial, head over to the service provider's website, where you will be prompted to either sign in or create a Wolfram ID.
Enter your details as requested, including your name, address, and whether or not you have ever used Mathematica before.
Fill in your intentions for the Mathematica free trial, then submit the application form.
You will then be directed to choose the language for your desktop program, whether English, Chinese, or Japanese version for Windows, Macintosh, and Linux. Your 15-day trial begins, and you can download Mathematica by signing in Mathematica Online or accessing the Wolfram User Portal.
The service provider will send an email containing these links. You will need to submit your credit card details for later payment.
Does the Mathematica Free Trial Automatically Renew Into a Paid Subscription?
Yes, the Mathematica free trial renews automatically into a premium subscription once the 15 days are over. Therefore, you need to cancel your free trial at least 24 hours before the last day of the free trial to avoid being charged.
If you forget to cancel on time and still get charged automatically, you may request a company refund. However, since your chances of successfully qualifying for a Mathematica refund, reach out to DoNotPay to help you claim a successful Mathematica refund.
Avoid Automatic Renewal With DoNotPay Virtual Credit Cards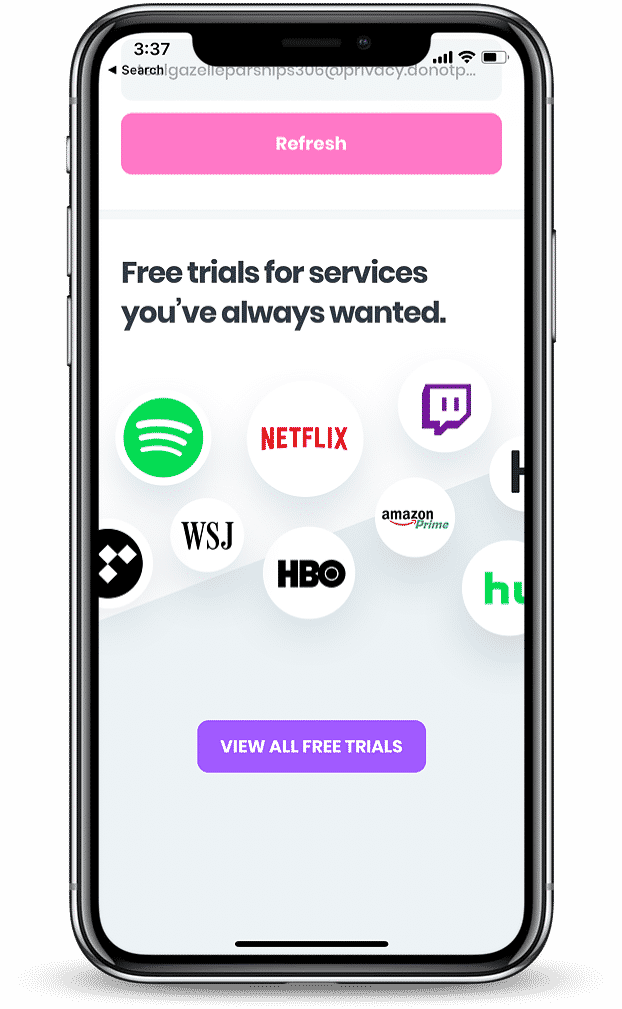 Most people easily forget to cancel their free subscriptions. If you forget to cancel your Mathematica free trial on time, the service provider will charge you automatically for a product you will no longer need.
Therefore, if your chances of forgetting to cancel are high, you can rely on DoNotPay to cancel your Mathematica free trial on time to avoid getting charged.
With its revolutionary virtual credit cards, DNP can help you avoid automatic charges after the free trial. DoNotPay generates a random number and credit card details that you will use to sign up for the Mathematica free trial.
Once the free trial is over, the service provider can't charge you automatically since the DNP's free virtual credit card you used doesn't have any money. You will then be unsubscribed automatically. Sign up with DNP to get you inside the Mathematica free trial program without automatic charges.
How Much Does Mathematica Cost After the Free Trial?
Wolfram Mathematica pricing differs for different users. Below is a tabled summary of the different Mathematica prices:
Standard Cloud
Standard Desktop
Standard Desktop+Cloud
Mathematica Enterprise Edition
Individuals
$1,520/year

$152/month

$3,040 one-time

$1,520/year

$3,344 one-time

$1,672/year

$8,510
Government
$1,520/year

$152/month

$3,040 one-time

$1,520/year

$3,344 one-time

$1,672/year

$8,510
Education
Colleges and Universities
$681/year

$69/month

$1,370 one time

$681/year

$1,542 one-time

$767/year

$8,510
Junior and Community Colleges
$128 per year

$13/month

$256 one-time

$128/year

$299 one-time

$150/year

N/A
Primary and Secondary Education
$128 per year

$13/month

$256 one-time

$128/year

$299 one-time

$150/year

N/A
Students
$86 per year

$9/month

$176

$86/year

$54/semester

256

$128/year

$298

$149/year

Home and Hobby
$183/year

$19/month

$365

$183/year

$547

$274/year

$638

$319/year
What Are the Most Popular Alternatives to Mathematica?
Mathematica is one of the most reliable software used in various fields, from scientific to mathematical. However, if you don't like Mathematica for various reasons, below are some of the popular alternatives to choose from:
MATLAB
GNU Octave
Scilab
Maple
SageMath
Fusion 360
Inventor
SOLIDWORKS
What Else Can DoNotPay Do?

DoNotPay is the world's first effective robot lawyer, providing a wide range of expert services. Therefore, you can rely on DNP to deliver in almost every situation, including:
Getting a Mathematica free trial helps you enjoy all the advertised premium features and benefits. Therefore,  with DoNotPay to help you access the Mathematica free trial without any charges on your card.