How to Get a Marmalead Free Trial With a Virtual Credit Card

Mastering SEO is not an easy task. From entertaining blog posts to core service pages, there's a delicate balance between saying what needs to be said and writing in a way that Google's web crawlers rank highly. That's why easy-to-use SEO platforms like Marmalead are essential to modern businesses. Big or small, every company needs to hone their SEO for every word on every page of their website. With such a big demand, it's no surprise there are so many SEO tools out there to try. That's why the  is such a useful tool - to determine if Marmalead is the right SEO platform for your business need.
If you're currently considering Marmalead as your SEO toolkit of choice or just need an SEO solution and would like a free trial, the Marmalead free trial is a good place to start. DoNotPay can help you sign up and avoid unnecessary costs whether or not you decide Marmalead is the right SEO solution for you.
Does Marmalead Offer a Free Trial?
Yes, the Marmalead has a 14-day free trial available for any brand interested in exploring their platform as the company SEO solution. In fact, they really want you to explore the free trial. Most free trials give the impression that the content is only grudgingly shared. Short time limits, and restricted features so you can have a taste, but you'll need to pay for the whole thing.
There is a friendly note on the free trial page encouraging you to take full advantage. To use the tools, explore the dashboards, even join the community Q&As.
How Can I Get a Marmalead Free Trial?
Navigate to the Marmalead Free Trial Page
Click "Free Trial - 14 Days"
Create a Marmalead Account
Select a Marmalead Subscription
Enter Your Payment Information
Start Your Free Trial
Cancel or Continue After 14 Days
Does the Marmalead Free Trial Automatically Renew Into a Paid Subscription
Yes. Like most SaaS (Software as a Service) free trials, the  rolls immediately into a paid subscription. This means that at the end of your 14-day trial, you can expect a charge for the cost of whichever subscription you selected when making the account.
Avoid Automatic Renewal With DoNotPay Virtual Credit Card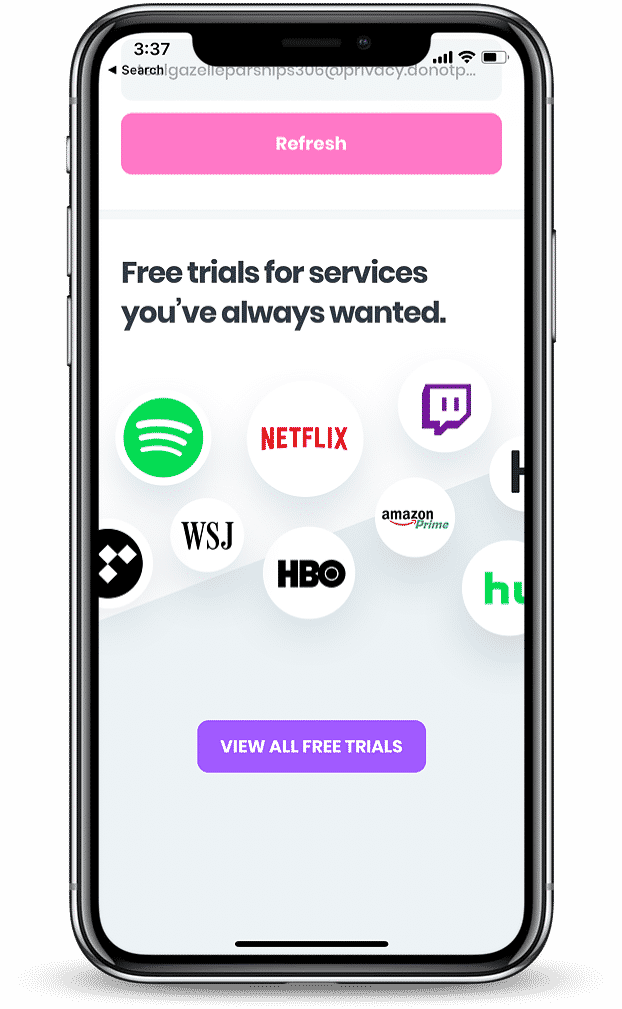 While Marmalead is a friendly company, their free trial still follows the not-so-free model. If you don't cancel in the 14 days, you will wind up paying for the subscription - even if your mind isn't made up on the right SEO platform yet. Fortunately, DoNotPay has an easy answer.
Virtual credit cards are dummy card numbers that are not meant buy things. Instead, they can stop a service from automatically charging you. Here's how it works:
DoNotPay generates a random string of numbers that acts like a virtual credit card
When you sign up for a free trial, enter the virtual credit card instead of your personal payment card
When the free trial expires, the dummy card will be charged instead of you
The charge won't go through, so no subscription is started
Your free trial ends easily without cost
When your free trial ends, it ends like it should. You can still make your decision to buy a subscription to Marmalead at any time - but you also have time to try out other platforms before making your decision. You can pick up a free virtual credit card from DoNotPay.
How Much Does Marmalead Cost After the Trial?
Marmalead has three billing tiers, providing bulk discounts for longer subscriptions. Depending on which tier you picked when you created the free trial, you may be billed for any of the three levels.
| | | |
| --- | --- | --- |
| One Month | Quarter | Annual |
| | | |
What Else Can DoNotPay Do?
Saving you money on free trials is just the beginning of what DoNotPay can do to make your life easier and cross a few items off your checklist. We've put together a vast collection of helpful tools and services designed to save you time, money, and headaches in every way we can think of. Need to get a refund from a problematic company? We've got you covered. Need to cash a gift card, send forms to a government office, or protect your identity? We've got services for that, too. Here are just a few more of the things we can do to make your life easier.