Start Your Luminar AI Free Trial Risk-Free With a Virtual Card

Photo editing is time-consuming. Enhance the colors, sharpen the contrast, smooth the flaws, and hone the composition; these are things it takes years to learn how to do with the best possible effect. Or you can use Luminar AI.
Luminar AI offers AI-powered photo editing to create powerful images without hours spent editing each piece. If you need amazing photo upgrades fast, a Luminar AI free trial would no doubt be a useful tool to try. How do you get a Luminar Ai free trial - without committing to the full price of the product when the trial is done? DoNotPay is here to help with that.
Does Luminar AI Offer a Free Trial?
Yes. Luminar AI offers a 30-day free trial for anyone who wants to sign up. The production company Skylum is inviting everyone to dive into 30 days of free Luminar AI editing before buying a license and a subscription (yes, both) and becoming part of the Luminar AI community.
Currently, this free trial is being marketed as a way to participate with the Flickr World Photography Day contest. However, evidence suggests that the 30-day free trial is older than this promotion and likely to last beyond the contest itself.
The Luminar AI free trial allows you to download the software after submitting your name and email address to the site. 
You can also download Luminar AI through the homepage route to receive 50% off a 2-seat license within 24 hours after downloading - a special offer just for new users.
In addition to a 30-day free trial, Luminar AI also offers a 30-day money-back guarantee after you purchase and pay.
How Can I Get a Luminar AI Free Trial?
Here's what to do:
Navigate to the Luminar Flickr Landing Page.
Enter Your name and email.
Agree (or don't) to receive newsletters and marketing content from Skylum.
Find the email from Skylum.
Follow the free trial download link.
Getting the Luminar AI free trial is easier than you might think - and you don't have to be an avid Flickr user or participate in the photography contest. Simply navigate to the Luminar Ai free trial promotional page and follow the simple steps. Enter your information, complete the download, and get started illuminating your photos with Luminar.
Does the Luminar AI Free Trial Automatically Renew Into a Paid Subscription?
Interestingly, no. The Luminar model supports downloading first and buying subscriptions second. This means that within the Luminar software is a license-tracking feature that knows if you are on a free trial or have a licensed seat. The good news is that Luminar seat licenses last a lifetime, while Luminar content subscriptions are paid by the year.
After your free trial, you will need to buy one ($47) or two ($59) seat licenses to use the program, but there is not an automatic rollover.
Avoid Automatic Renewal With DoNotPay Virtual Credit Card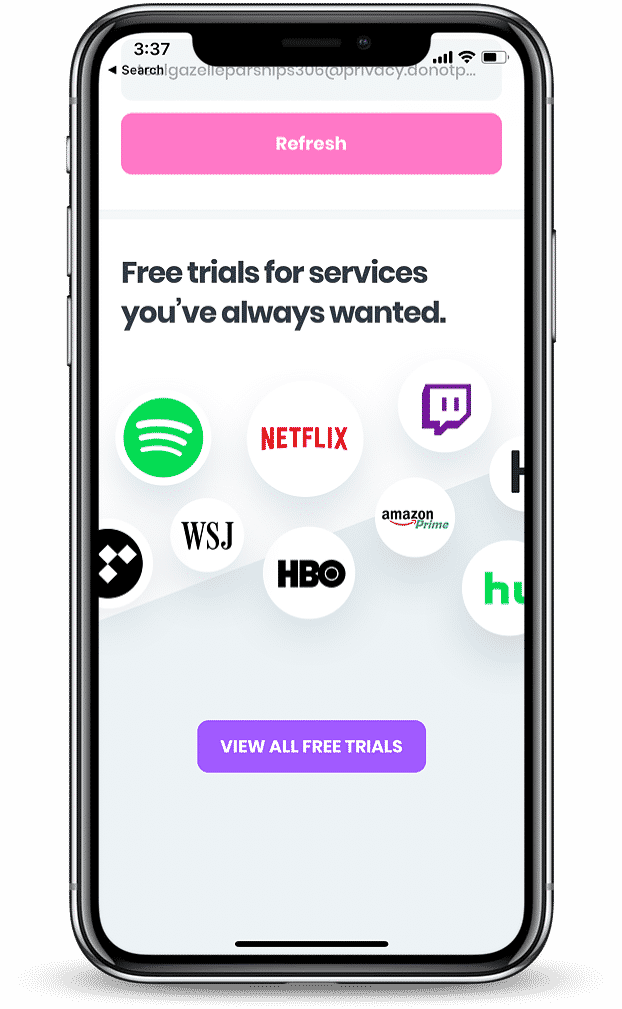 Luminar Ai is fairly unique in how it handles free trials. The controlled licensing software makes it possible to offer a truly free trial - without a tacked-on subscription cost at the end. This is exactly how we believe free trials should be done - but not all brands make it this easy. If you want to sign up for a free trial that (suspiciously) asks for your credit card for the free week or month, DoNotPay has the deal solution.
Virtual credit cards are the key to free trials that are actually free. Simply use a virtual card instead of your own payment method when signing up and you won't be charged for a subscription when your free trial is over.
Here's the process:
DoNotPay generates a random string of payment-valid numbers.
You sign up for a free trial.
You enter the virtual numbers instead of your credit card number.
The free trial ends.
The virtual card refuses payment and you aren't charged for a subscription.
It's as easy as that. Get free trials from any brand without paying using free virtual credit cards from DoNotPay.
How Much Does Luminar AI Cost After the Trial?
If you want to keep using Luminar Ai after the free trial, you will need to buy seat licenses. If you want access to all the cool asset packs and templates that can make your photos beautiful fast, you will want a Luminar subscription package.
| | |
| --- | --- |
| License | Cost |
| One seat | $47 |
| Two seats | $59 |
Fortunately, these licenses are for life. Right after you download, you may be offered a 24-hour deal for half-off two seats at $39.
Subscriptions to Luminar X membership, for stuff packs, costs $39 a year or $59 a year to include tutorials in your membership.
What Else Can DoNotPay Do?

DoNotPay is here to make your life easier and more affordable in every way we can think of. Have a few more items on your to-do list? Need to solve a few problems without blowing your budget? Check out a few more tools and services from our vast collection of helpful options.