How to Get LivePlan Free Trial With This Virtual Credit Card

According to the Small Business Administration (SBA), about 20% of small businesses fail within their first year, and only about 33% survive for and past ten years. Those are some pretty scary statistics that are enough to scare away many aspiring entrepreneurs. But what if you had someone to hold your hand, show you the ropes, and walk you through the entire process of starting a business?
That is exactly what LivePlan is–a cloud-based business plan software for entrepreneurs. With step-by-step instructions and video tutorials, LivePlan is what every startup needs. However, LivePlan is not free.
But what happens when you want to cancel your subscription because you couldn't find the features you needed, or you've finished writing your business plan and no longer want to keep paying for the service. Read on to learn more about LivePlan's pricing and how to cancel your subscription easily with the help of DoNotPay.
Does LivePlan Offer a Free Trial?
No, there is  of LivePlan. Instead, LivePlan offers a 60-day money-back guarantee. What that means is if you pay for LivePlan but don't like what they have to offer, you can cancel your subscription within the first 60 days, and they'll refund all your money.
In this way, just like with services that offer a free trial, LivePlan allows its users to  to make sure they are a good fit without risking their money.
How Much Does LivePlan Cost?
LivePlan's pricing is pretty straightforward. You can choose the standard package or the premium package for additional features. Both packages are available in Monthly and Annual Subscriptions and have a 60-day money-back guarantee.
Plan
Features
Cost
LivePlan Standard

A one-page pitch builder
More than 500 sample business plans
Video tutorials and instructions to guide you
Custom full financial forecasts and budgets
Automatic financial tables and reports

$15/month
LivePlan Premium

Everything in LivePlan Standard
Industry-specific benchmark data
LiveForecasts
Key Performance Indicators
Milestone Planner
QuickBooks and Xero integration

$30/month
How to Cancel Your LivePlan Subscription on Your Own
As mentioned, LivePlan does not have a , but they give you 60 days to try out the software and figure out if it's the right fit for your business. If it's not, they will refund your money, no questions asked.
Before you cancel your subscription:
Download all your existing plans to Word so that you can have a copy because once your account is canceled when your subscription period ends, you may lose all your data.
Consider placing your account on hold for a smaller fee instead of canceling it. That way, you'll be able to access all your LivePlan data in the future.
If you want to proceed to cancel your subscription, here's how to do it:
Log in to your LivePlan account
Click on the 'Account Menu'
From the options, choose 'Manage Account'
Click on 'Cancel Account'
A new page will pop up telling you what will happen to your account when you cancel it. Click on the 'Cancel Account' button at the bottom to confirm the cancellation
And that's it! You will still have access to your account until the end of your current subscription period, during which time you can reactivate it or place it on hold.
Avoid Automatic Renewal of Your LivePlan Account With DoNotPay Virtual Credit Card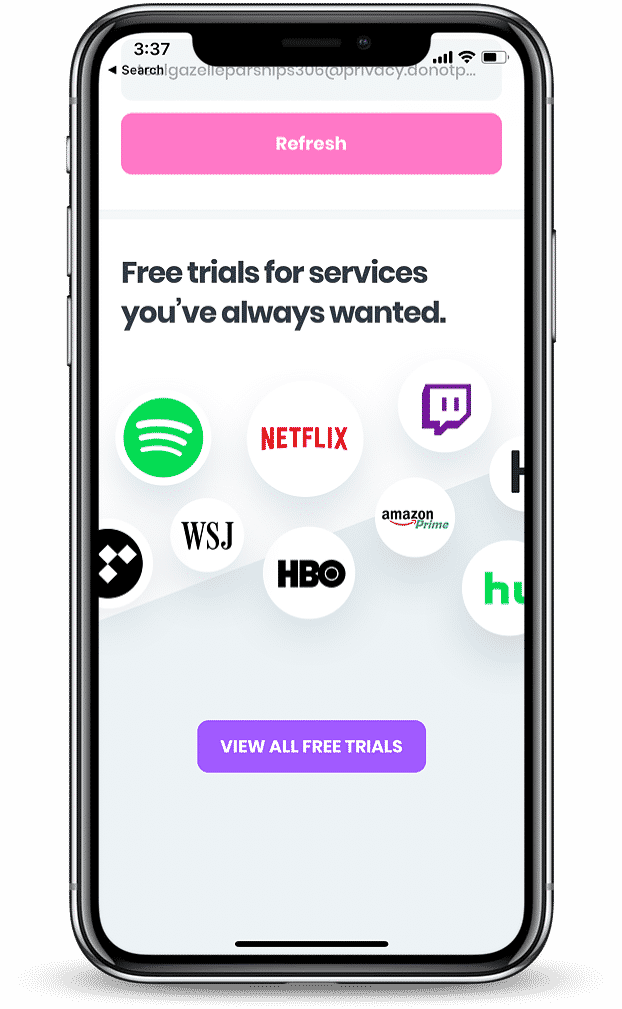 If you're anything like most people, you have probably forgotten to cancel your free trials on time a couple of times. It can be really annoying to be billed on services you don't need anymore. For example, if you don't cancel your LivePlan subscription on time (within the first 60 days), you can forget about your refund.
That's not to mean you have to keep a mental countdown to the end of free trials to all your subscriptions. Instead, you can use DoNotPay's Virtual Credit Card to easily avoid getting billed when free trials to your subscriptions expire.
Here's how it works:
DNP generates a random number and credit card info that you can use to subscribe to any service
Once the free trial expires, the service can't charge you because there's no money on the Virtual Credit Card, so you get unsubscribed automatically
With DoNotPay, it's easy to get free trials without the risk of unwanted charges on auto subscription.
What Else Can DoNotPay Do?

Has your dog gone missing, and you're wondering how and where to report? Or maybe you want to find a school for your gifted child. DoNotPay can help you find solutions to these and many other problems, such as:
Contact DoNotPay today to solve your problems fast and easily.