How to Get a Lippincott PassPoint Free Trial Without Entering Your Credit Card Info

Nursing school graduates must pass the National Council Licensure Examination (NCLEX) to become nurses. The test is notoriously challenging, as it should be, and there are a variety of study aids and prep courses available to help you pass it. It can be hard to choose one, which is why you might like a  before you commit to an expensive test prep course. One study showed that students who use Lippincott PassPoint to prepare for the NCLEX have pass rates that are eight percent higher than the national average, so it may be a worthwhile investment,  or not.
Does Lippincott PassPoint Offer a Free Trial?
No—but it does offer a free demo so you can see how the program works, and you can sign up for free practice questions.
Lippincott PassPoint prides itself on offering targeted preparation for the NCLEX, designed to help you prioritize your study time and ease anxiety. You'll enjoy
Adaptive exams that highlight and help you focus on your weak areas.
Formative feedback and remediation
Practice quizzes
The demo will put you in touch with a PassPoint representative. You'll get a clear look at how the program works and you'll be able to ask any questions you may have so you can make an informed decision about purchasing PassPoint. 
How Do I Get a Free Demo of Lippincott PassPoint and How Much Does the Product Cost if I Decide to Buy It?
It's easy to get a :
Visit the Request a Demo page.
Enter your information.
Click "Submit" and you'll be contacted by a representative.
You can also sign up for daily practice questions:
Visit the Free NCLEX Question of the Day sign-up page.
Enter your name, email address, school, and exam date.
Click "Submit" and you'll receive free practice questions in your inbox.
You will not need to offer any payment information at this time. If you decide to proceed, you can purchase Lippincott's NCLEX-RN PassPoint for six or 12 months of access to the online software:
| | |
| --- | --- |
| Package | Cost |
| 6 months | $174.99 |
| 12 Months | $199.99 |
If I Don't Like It After I Buy It, Can I Request a Refund?
The refund policy states that digital products like PassPoint may be refunded in these circumstances:
You request a refund within 14 days of the activation date, AND
You have not used the product
To request a refund, you must contact customer service:
Live chat online
Call 1-800-638-3030
Email customerservice@lww.com
Avoid Automatic Renewal on Other Free Trials With Virtual Credit Cards By DoNotPay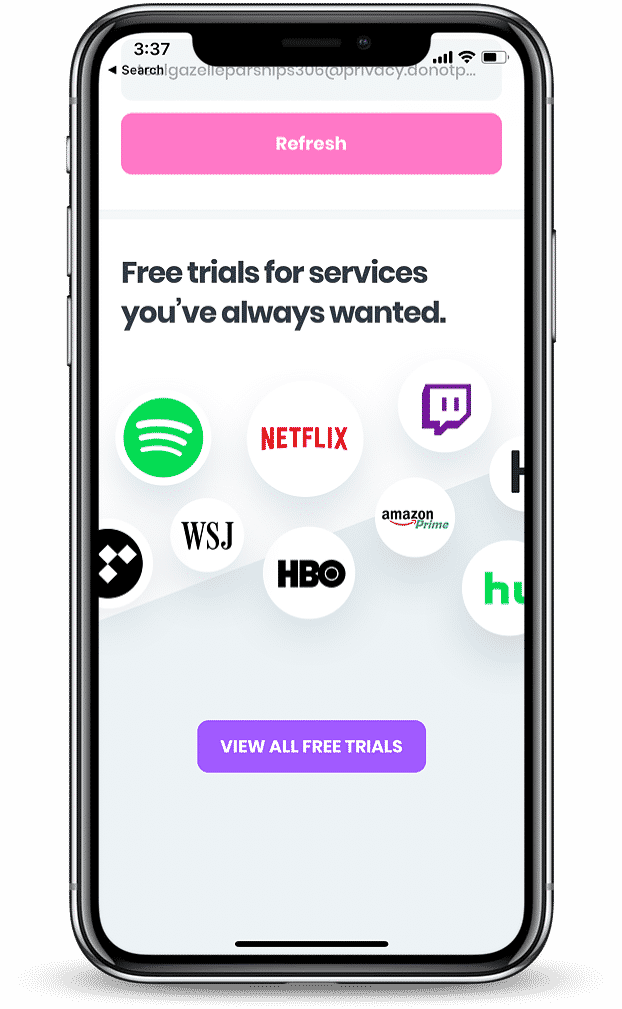 Lippincott PassPoint does not offer a free trial, and you can enjoy a free demo or daily practice questions without entering your credit card information. Many other types of subscription services aren't like that. Instead, they require a credit card upfront so they can charge you for your first subscription term as soon as your trial ends. They're hoping you'll either love the service and want to stay—or that you'll forget you signed up and fail to cancel your subscription before the first payment goes through. Either way, they get your money.
It's even worse for your bank account if you forget about the service over the long term. The company will continue to charge you until you notice the recurring charges and cancel your subscription. In one survey, 60 percent of respondents said they'd forgotten about a recurring subscription charge.
That can make it stressful to sign up for free trials, but it doesn't have to be like that. Instead, use DoNotPay for risk-free trials with our free virtual credit card service. This is how it works:
DoNotPay will give you a random credit card number that you can use to sign up for a free trial.
Because there is no money associated with that card number, you can't buy anything with it—and it can't be charged. When your free trial ends, the payment won't go through and you'll be automatically unsubscribed.
Learn more about virtual credit cards and how they allow you to enjoy free trials without worry or hassle.
You can use DoNotPay's virtual credit cards to sign up for any free trial that requires your credit card information, but that's not all we can do for you.
What Else Can DoNotPay Do?

DoNotPay's services go beyond no-hassle free trials and help with canceling the subscriptions you no longer need. Rely on us to guide you through challenges like these:
Learn more about how DoNotPay can help anyone navigate some of life's most confusing and frustrating legal and financial hurdles.