How to Get an LDSPlanet Free Trial With a Virtual Credit Card

When most people hear of free trials, their minds start racing because they think they are going to be dragged into a subscription that they did not want. However, signing up for a free trial with a reputable organization gives users an opportunity to enjoy free products and services while saving a lot of money in the process.
LDSPlanet is an online dating site for single members of the Church of Latter-Day Saints. The website is restricted to the United States and Canada. Just like any other product and service, it is important to first sample the site before committing your money.  can help you avoid being charged after your trial period ends. Read along to find out how.
What Is LDSPlanet?
As mentioned, this is a dating site for Mormons of the Church of  who want to form a genuine connection with other single people of the same faith. To find the right partners, the site uses a combination of an individual's dating preference and their basic information. The main objective of the site is to bring like-minded individuals together. It is also noteworthy that this website is dominated by males.
To join the dating site, you will be required to provide your personal information, such as:
Your email address
Your sex
Your current location
The site allows members to upload pictures and use the chat option to reach out to other singles.
Does LDSPlanet Offer a Free Trial?
Yes, the site offers new members a 72-hour free trial, also known as a Trial Subscription. The free trial allows you to connect with eligible singles.
How Can I Get an LDSPlanet Free Trial?
You must be eligible to qualify for the free trial. As part of the application process for the free subscription, you will be prompted to select a package and submit a valid credit card. Once you have qualified for the free trial, you will begin to enjoy the website's basic features. The following are the eligibility criteria for the LDSPlanet trial subscription:
You must be 18 years of age and above.
You must be single or recently separated from your partner
You must meet all other requirements outlined in the guidelines.
It is worth noting that current members do not qualify for the free trial.
As a free subscriber, you will enjoy the following services from LDSPlanet:
Searching for potential matches
Uploading your profile picture
Liking and commenting on pictures
Does the LDSPlanet Free Trial Automatically Renew Into a Paid Subscription?
Yes. If you forget to cancel your subscription by the end of the trial period, you will be automatically billed for the packages you selected during the registration process. Thereafter, until you end your subscription, you will be automatically charged at the end of every subscription term. The following are some examples of advanced searches you will enjoy on the paid version:
Live chats
Advanced searches
Flirting
Unlimited messaging
When you upgrade your paid subscription, you will enjoy the following features:
Seeing members who flirt with you
Talking to online members at any time
Seeing who has put you on their favorite list
How to Cancel Your LDSPlanet Trial Subscription
To avoid subscription charges at the end of your free trial, you must cancel your subscription before the lapse of 72 hours. To cancel, follow these steps:
Log in to ldsplanet.com
Click on My Account
Amend Account Status History by selecting "Unsubscribe Me."
Follow the given instructions to end your automatic renewal, which also cancels your subscription.
The Terms of Membership and Service
The terms of membership of your trial period are controlled by the terms of service on the ldsplanet.com site, which is inclusive of LDSPlanet Terms of Use. The site also limits one Trial Subscription per person.
How Much Does LDSPlanet Cost After the Trial?
The LDSPlanet dating site is relatively cheaper compared to other providers. The platform has three payment plans:
| | |
| --- | --- |
| 1-month plan | $19.99 |
| 3-months plan | $36.96 |
| 6-months plan | $53.94 |
Avoid Automatic Renewal With DoNotPay Virtual Credit Card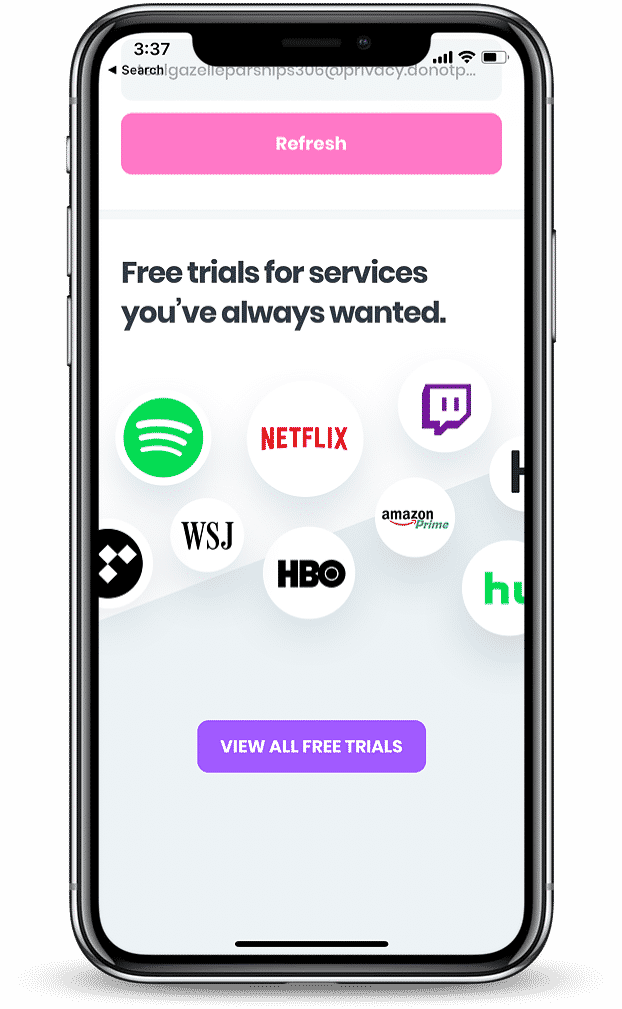 If you want to use DoNotPay's Virtual Credit Card to help you stop being charged every time you sign up for a free trial, follow these simple steps:
Search free trial card on DoNotPay and enter the company you want a free trial for.
We'll automatically generate a virtual credit card that you can use for that merchant. Copy the card details shown on your screen.
Use the card to sign up for your free trial and sit back to relax and enjoy.
*The card will be deactivated and not usable once it's been used once
Benefits of Using DoNotPay's Virtual Credit Card
A new card number will be generated every time you sign up for a free trial.
You will be offered an extra layer of protection from identity thieves
You will only pay for services that benefit you
What Else Can DoNotPay Do for You?

You can enjoy the following amazing services from DoNotPay:
And so much more.  with DoNotPay today to enjoy our great services.