How to Take Advantage of the Keylogger Free Trial Without Risk

The internet and our computer have opened a whole new world to us. One that also brings added worry if you have children, or complications when in the workplace. If you want to keep up with what everyone is doing, you may be considering a .
A keylogger's appeal is that it allows you to know what everyone else is doing. However, finding the one that best meets your needs can be tough. The price can also be a little tough to handle, which is why many people look for a free trial offer.
The question then becomes, how do you know that a free trial isn't going to become a nightmare for your bank account? DoNotPay is the answer! With DoNotPay, you can use a free virtual credit card and never have to worry about being charged for something you don't want.
Is There a Free Trial Offer for Keylogger?
One popular choice for anyone looking for a keylogger is Refog, which does offer a free trial period. However, the free trial for the keylogger on this website is just three days.
The good news is, when you start this keylogger free trial, you will instantly have full access to all its features. This means you will be able to test it completely. These features include:
Easy Installation
The Chance to Screen Save and Log Key Presses
Capture Chats or Instant Messenger Conversations
All, Without Anyone Knowing You Are Watching What They Say and Do
If you choose Hoverwatch for Android devices rather than the Windows Keylogger, you will have access to other features including:
Online Dashboard
Typed Text Logging
Screenshot Captures
Instant Messaging Surveillance
Websites Visited on Mobile Devices
And More.
How to Take Advantage of Keylogger's Trial Period
To give keylogger a try using their free trial offer, you will visit their website and select download. It will prompt you to create an account and provide your personal information.
Once it has been downloaded, you will install it. Installation should be easy. The minute that it is installed, it will be ready to start logging keystrokes and everything else you want to see.
Does Keylogger Automatically Convert to Paid Subscription Service?
At the end of your three-day trial period, Refog will become a paid subscription service. The only way to prevent this from happening is to cancel the subscription you sign up for during creating your account.
DoNotPay Can Help You Prevent Keylogger's Auto Subscription Easily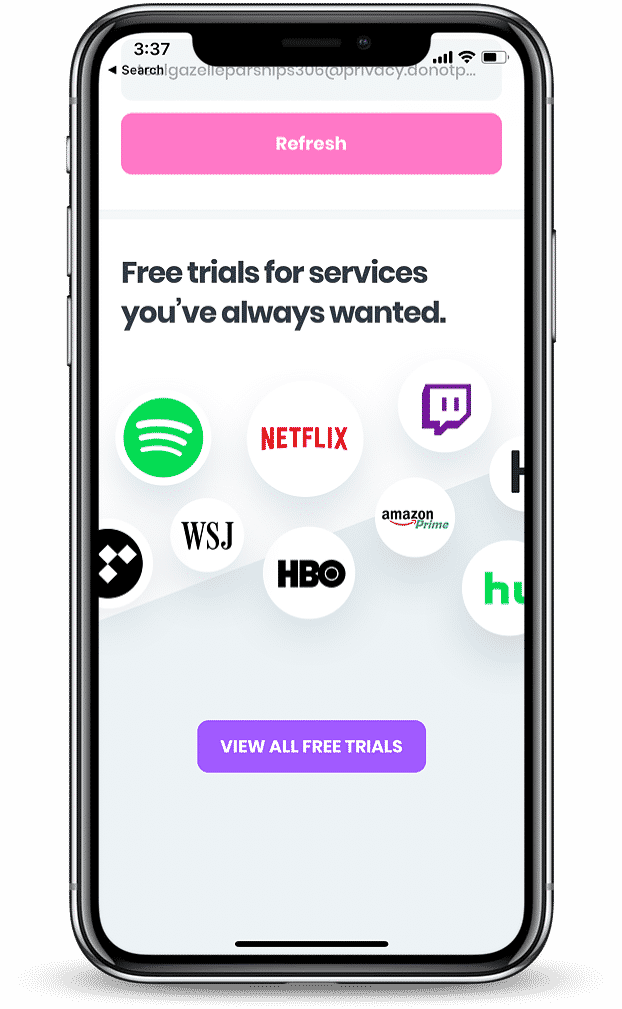 One of the biggest issues most people have with free trial offers is that we may forget to cancel it. The keylogger free trial is one of the worst because you get the problem, have to figure out how it works, and decide whether to cancel or keep it in just three days.
DoNotPay makes it easy for you to take advantage of the  without risk. We eliminate the risk of you forgetting to cancel your trial and ensure that the keylogger will never be able to charge you for it.
How do we do it? We provide you with a virtual credit card that you can use when you sign up for the free trial of keylogger. It is easy to do. You simply:
Log into DoNotPay and find our Virtual Credit Card section.
Tell us that you want to receive the product.
A number will be automatically generated so that you can input the information into the payment section on the free trial offer.
Within minutes of generating the number, it will be erased as though it never existed.
Since this random number only exists in the virtual world, there are no ties to your bank account or your credit card. When the keylogger tries to take payment, it will be automatically denied.
You should know that when the payment method is denied, you will lose access to the keylogger subscription until you visit your account and add a valid credit card number. Since you will be signing back up, you will need to use your actual card, which will allow the subscription service to take out payment.
What Will You Be Charged When Using Keylogger After the Free Trial Period?
You have several payment options available when choosing Refog. This keylogging program can be used in business settings and at home, which will play a part in your overall price. For a keylogger subscription, you will be able to choose from four packages. They include:
Service:
Price:
Personal Monitoring
1 Windows Device

$30.00 Per Month

$95.00 Per Year

Personal Monitor
3 Windows Devices

$45.00 Per Month

$135.00 Per Year

Employee Monitoring
Windows Servers

6 Licenses $240.00

12 Licenses $420.00

50 Licenses $1,000.00

Terminal Monitoring
Window Servers

6 Licenses $240.00

12 Licenses $420.00

50 Licenses $1,000.00

Hoverwatch
Android/macOS/Windows

1 License

$8.33 Per Month and Up

3 Licenses

$3.33 per Month/Device
Are There Any Cheaper Alternatives for Keylogger?
If you are curious about whether there are other, cheaper options available, we don't blame you. There are many keyloggers available for download.
We have chosen some top keyloggers to give you an idea of what is available. Your options include:
Spytech SpyAgent
Standard: $69.95
Stealth Edition: $79.95
Remote Monitoring: $89.90
Free Trial Available: All Access, 30-Minute Monitoring Session
No Recurring Charges
Records Everything Secretively
Captures Screenshots, Keystrokes, and Passwords
Provides Real-Time Alerts
Easy Install
KidInspector
$59.00 for 12 Months and 1 Computer
$69 for 12 Months and 3 Computers
$89.00 for 12 Months and 5 Computers
Free Trial Available for One Day and Limited Use
Logs Keystrokes
Provides Invisible Mode
Live Viewing
Capture Screenshots
Monitors Websites
Captures Snapshots Using Webcams
Monitors Printing Tasks
User Activity
And More.
Total Logger
$69.95 to Buy
Keystroke Logging
Website Activity
File Operations Logging
Instant Message Recording
Blacklisting
Keyword Alert Options
Webcam Captures
And More…
Can DoNotPay Do More Than Protect Bank Accounts?

Yes! DoNotPay offers free virtual credit cards, but our services do not stop there. As the world's first online robot, we take it a step beyond to ensure that we can do almost anything you need us to do. Some of our top services include:
Whether you want to use a free trial without risk using a virtual credit card, or just see what other services we provide for yourself: DoNotPay makes it simple. We are available 24/7. All you have to do is visit us online.