How to Get a Kartra Free Trial With a Virtual Credit Card

Kartra is the ideal solution to your marketing challenges. The fully integrated online platform includes features for any entrepreneur. You'll get almost everything your company requires to operate digitally, from webinars to hosting.
One of its most outstanding features is the . Most users prefer it as it never limits access to its main features and capabilities. Subscribed users can get the most from it within the trial period then cancel their subscription once they're done.
Like most other similar sites, Kartra requires you to submit your credit card details when signing up. But you can avoid the associated risks by registering for DoNotPay's Free Trial Card.
Does Kartra Offer a Free Trial?
Kartra doesn't offer a free trial at zero cost. At only a dollar, the platform offers a 14-day trial comprising all the features you'd find in your preferred paid version. The trial can get you up and running in every facet of your marketing and not limit your experience.
This offer doesn't require any other commitment on your side, but the company changes its promotions as they deem fit. Therefore, this could be subject to change.
How Can I Get a Kartra Free Trial?
It's simple to sign up for Kartra's 14-day trial.
Open the official Kartra website, select a plan you'd wish to try out, then click "Start Trial." You'll be taken to the account setup
Fill in the essential details, then hit "Continue."
You'll then enter your credit card details to pay the $1 trial fee.
You'll instantly access the 14-day trial and begin utilizing the features.
Does the Kartra Free Trial Automatically Renew Into a Paid Subscription?
Yes. Kartra's 14-day trial automatically renews based on the plan you selected when signing up. You can also decide your preferred paid subscription to register anew. This is quite similar to most of the site's competitors with automatic renewals, which leave users with services they no longer need. Thankfully, DoNotPay can help you avoid unnecessary and unplanned costs.
Avoid Automatic Renewal With DoNotPay Virtual Credit Card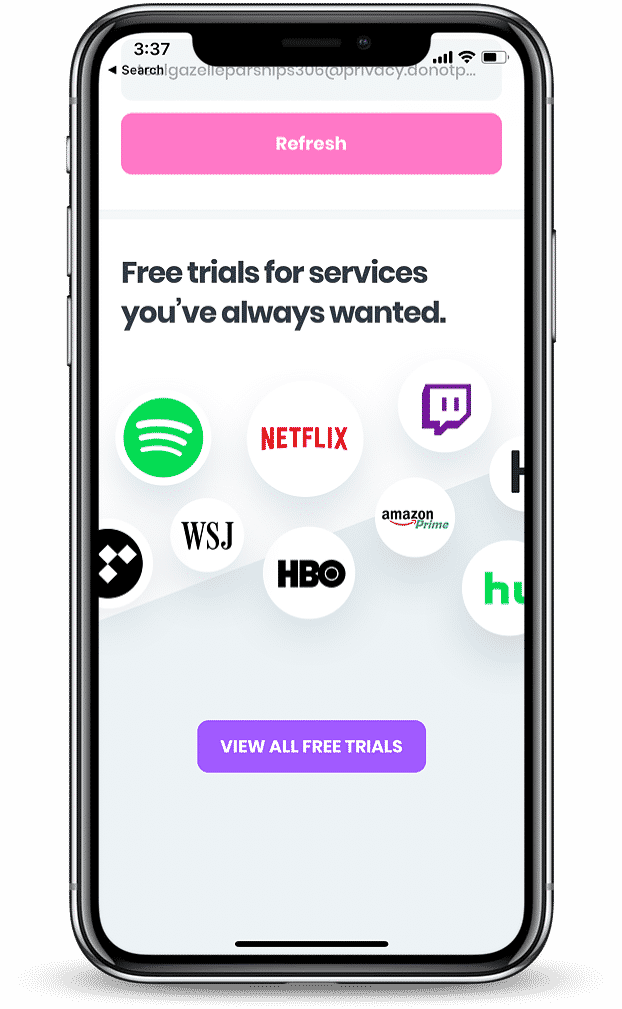 You'll often come across subscribers who forget to do away with their free trials after they've gotten what they need from the platform. While this isn't an issue with Kartra, it's common with numerous similar sites.
DoNotPay is here to rescue you from risky service subscriptions and the unnecessary financial burden caused by automatic renewals. The platform's card generator designs virtual credit cards randomly with all the required details. You'll use this Free Trial Card to sign up for services that require credit card details for billing.
This card has no money. So once your free trial concludes, the service won't renew, and your subscription cancels. Consequently, you'll not be billed.
You don't have to link your credit card information to this card; you can add any name and set your expiration date.
It uses none of your details, so don't worry about deductions to your bank account.
You can get as many free virtual credit cards as you need from DoNotPay to explore free trials across the internet–free trials that are truly free. Virtual credit cards work like regular credit cards, except that they have an extra layer of protection against fraud when shopping online.
How Much Does Kartra Cost After the Trial?
If you're satisfied with the 14-day free trial and want to give the site a try, you'll choose between several specific plans. For all these plans, you'll enjoy a 25 percent discount when you go for the annual plan.
Plan
Cost
Features
Starter
$99

Up to 2,500 leads
Single custom domain
Limited features
Doesn't include Kartra Agency

Silver
$199

Up to 12,500 leads
Unlimited features
Three custom domains
Kartra Agency

Gold
$299

Maximum of 25,000 leads
Unlimited features
Five custom domains
Kartra Agency

Platinum
$499

Up to 50,000 leads
Unlimited features
Ten custom domains
Kartra Agency
Notably, the site offers a 30-day money-back guarantee that you'll leverage if you find the services unsatisfactory.
What Are the Most Popular Alternatives to Kartra?
The top Kartra alternatives include:
What Else Can DoNotPay Do?

The scope of the DoNotPay service isn't only limited to online free trials. Rather, the tool serves almost every purpose, including:
 to enjoy these and more services.