How to Get a Jamplay Free Trial Securely With a Virtual Credit Card

Whether you're just starting on your journey to be a musician or you've got years of experience under your belt, continuing to learn keeps the skills you know sharp while teaching you new ones. You may do well with self-guided learning, but if you're the kind of student who needs a teacher to help you, JamPlay might be a good platform for you. If you're looking to try before you buy, you can get a  through DoNotPay.
Does JamPlay Offer Free Trials?
JamPlay offers a  of their platform. To sign up, you will need to provide your email, a password for your account, and a credit card or PayPal account for payment. The free trial includes a limited catalog of JamPlay's offerings:
Over 500 song lessons - If you want to learn a particular song, you can search the library.
Over 6,000 guitar lessons from more than 100 instructors - Lessons are available as live sessions or prerecorded videos and are accompanied by tabs and backing tracks. Filmed in a studio from seven different angles, you can play lessons in slow motion, choose sections of the video to loop, and even add bookmark timestamps with your notes about the lesson to take more control of your learning. Instructors cover a wide variety of genres and playing styles.
Over 400 guitar courses - Courses are themed groups of guitar lessons that allow you to focus on one concept or technique. Some courses are available for purchase even if you do not have a subscription, so you can pay for only the lessons you're interested in.
You also get the Modern Rock and Acoustic JamTrack Packs. JamTracks are backing tracks for you to practice playing over. Any files you download will still be accessible to you after the trial ends.
JamPlay lessons aren't limited to playing your instrument. There are also lessons for reading music, studio skills, and instrument maintenance. In addition to the lesson videos, members get access to games to help them retain what they've learned, progress reports seeing how they've improved throughout their lessons, and the ability to make their chord sheets if they're feeling creative. Members can even participate in the daily eight-hour Q&A sessions with teachers to get additional help.
A full JamPlay Pro membership gets quite a bit more than the monthly tier. The price includes
Monthly Swag Giveaways
Ownership Credits - You can use credits to download lessons so you can take them for offline learning, even if you cancel your membership.
1-on-1 Consultations - You can meet with a teacher using a method of your choosing, including Zoom and Facebook Live. You direct the lesson because you choose the material.
Guitarist Toolkits - Toolkits include courses, JamTracks, and tabs. They get updated periodically. The Year Standard comes with just the Beginner Practice Plan, but the Pro membership comes with nine of the most recent toolkits available to stream in addition to download. Toolkits are not available to purchase separately.
If you would like to take your lessons with you when you travel, JamPlay has mobile apps for
iPad
iPhone
Android
Kindle
Membership Auto-Enrollment
Once your free trial is over, you will be automatically enrolled in a monthly membership. To avoid this, cancel your trial at least 24 hours before it ends. You can cancel three different ways:
Log into your account and click the link in the Members tab
Call 1-877-999-4526
Email support@jamplay.com
If you forget to cancel your free trial before you are charged, you can request a refund within 30 days over the phone or by email.
JamPlay Membership Fees
| | |
| --- | --- |
| Monthly | $19.95 |
| Year Standard | $13.33 per month, billed annually |
| Year Pro | $24.99 per month, billed annually |
Skip the Surprise Charges With DoNotPay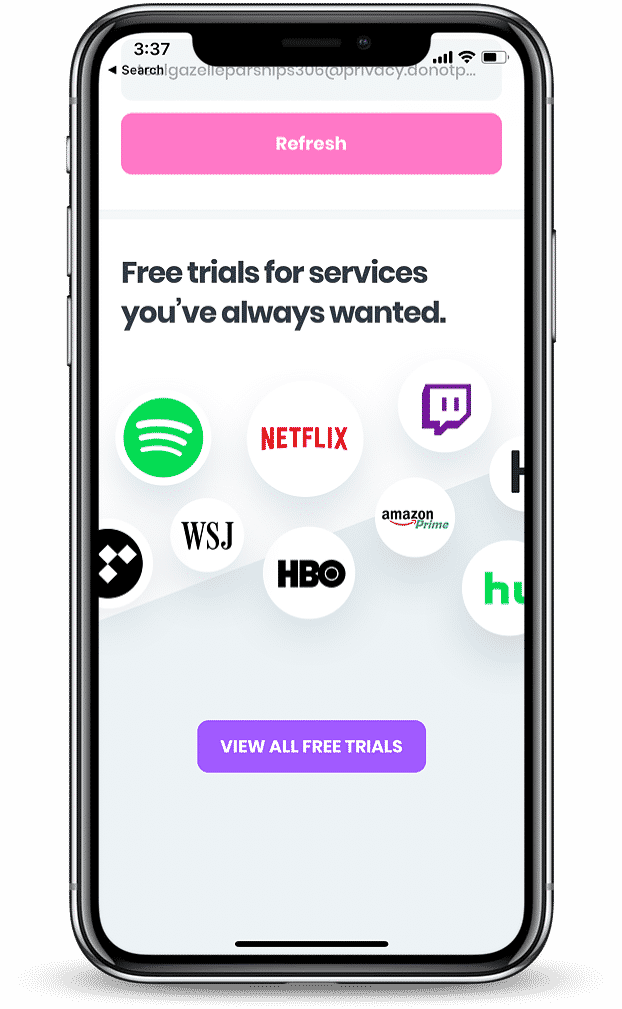 If you're better with chords than with dates, you may find yourself getting charged at the end of your free trial period because you forgot to cancel. DoNotPay can help you avoid that without the anxiety of canceling at the last possible second by using a virtual credit card. Our service allows you to generate valid credit card information with an expiration date of your choosing. Using the virtual credit card allows you to sign up for a free trial of JamPlay without linking your actual bank information.
Make More Time for Fun With DoNotPay

You may be saving money with a free trial, but if you don't have time to enjoy it, it may feel like a waste. Put more time back in your day with DoNotPay! We can help you get through your to-do list fast so you can get back to what you love. We've streamlined tasks like
Converting File Formats

and more!
Try DoNotPay today to free up your schedule!