Get IXL Classroom Free Trial Without Giving Your Banking Info

goes a long way in trying out new learning platforms for your kids. We all appreciate the benefits of free trials. They allow us to walk through every aspect of a new product without worrying about payment. We may even walk away if the product or service doesn't meet our preferences.
However, free trials aren't always a rosy adventure. In some cases, some organizations take advantage of our failure to cancel free trials on time, leading to unnecessary charges on our credit cards. DoNotPay can help.
What Is IXL?
IXL is a personalized virtual learning platform used by over 12 million learners using the K-12 curriculum. IXL is a comprehensive platform with over 8,500 training options in math, social study, language arts, science, among others.
IXL offers a . You can enjoy the following benefits:
IXL is a smart learning tool, so it can determine what a learner needs to improve on and provide fresh experiences tailored to their needs. The integrated real-time diagnostic assesses students on a deep level to determine their exact degree of competency in any field. This results in a customized action plan that may be utilized to steer each kid down the best possible road to success. If a student gets stuck while executing a skill, the application allows scrolling to the bottom of the page to see a list of other abilities that can aid increase knowledge and comprehension so the learner can efficiently perform the task at hand.
Recommendations allow learners to acquire new abilities that can aid students in filling in their knowledge gaps. This is a terrific approach to use the platform to help kids learn autonomously while remaining committed to curriculum-specific targets.
Teachers may use the insights from all learner-specific data, which are clearly set out, to help them determine where their students need to improve. This informs both parents and instructors about the student's difficulties and readiness to satisfy learning standards. Both classroom and individual reports are available for teachers, and they contain usage, item analysis, and problem areas.
How Do I Cancel My IXL Subscription?
You can cancel your membership at any time. Here's what to do:
Log in to your parent account from the IXL website.
Select Membership details from the account menu on the top right corner.
Select Cancel membership in the Membership information panel.
Submit.
You can end your subscription at any moment throughout the billing period, and your membership will remain valid until the conclusion of the period. You will not be billed again if your kids keep practicing on IXL until your subscription period ends.
How Much is an IXL Subscription After a Free Trial Ends?
The cost of an IXL subscription varies based on what you're looking for. The pricing listed here is per family; nevertheless, children, institutions, and school districts can request a custom quote to save them money.
The costs are as follows:
Membership Plan
Cost
Single
$9.95 per month or $79 per year
Combo

(includes Math and Language Arts)

$15.95 monthly or $129 per year
Core Disciplines

(include Math, Science, Language Arts, and Social Studies)

$19.95 monthly or $159 per year
Classroom-specific Bundle
Starts at $299 per year and increases based on the courses you add
How to Avoid Getting Charged After a Free Trial on Your Own
To avoid getting charged upon the lapse of a free trial, you can set up online reminders. This will ensure that you cancel your subscription well ahead of time and avoid unnecessary charges. However, with the busy nature of most people's lives, sometimes even reminders are missed or not acted upon instantly. Luckily, DoNotPay offers an easy and efficient option to solve this.
How to Avoid Getting Charged After a Free Trial With DoNotPay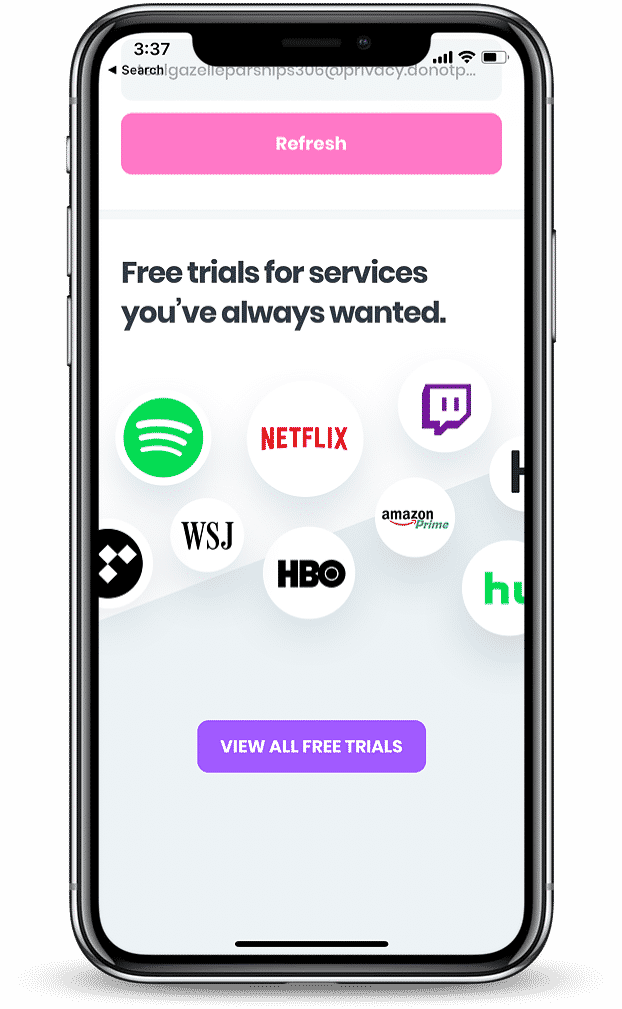 If you want to secure a surefire way of engaging in free trials without unnecessary charges, DoNotPay is the way to go. With our virtual credit card feature, we let you enjoy the benefits of your free trial without any charges hanging over you. We generate randomized numbers and credit card information for you.
As our virtual credit cards are not loaded with any funds, you will suffer no adverse consequences. When your free trial runs out, your subscription will automatically cancel. With our automated systems, we can also cancel your subscription before time.
What Are the Most Popular Alternatives to IXL?
The following are great alternatives to IXL:
Khan Academy - Khan Academy is a non-profit aiming to provide free global access to education. Users rate it as more interactive and flexible.
Grok Learning - Grok Learning is a problem-based learning platform that matches every new concept with a problem, so you learn by doing.
Anton - Anton is a web-based learning platform designed specifically for elementary-level students.
What Else Can DoNotPay Do?

DoNotPay can help you:
Join us today and secure a stress-free free trial!