Sign Up For iThenticate Free Trial With This Virtual Credit Card

Many businesses offer free trials to prospective customers to allow them to get a better picture of what the service can do for them in the short and long term. This helps customers make better purchasing decisions unless they forget to cancel their subscription after the free trial if they decide they no longer want the service. Fortunately, DoNotPay can prevent you from getting charged after an in just a few easy steps.
Companies know that a high percentage of people who sign up for their free trials will enter their credit card information and forget to cancel their subscription in time to avoid being charged. DoNotPay, the world's first robot lawyer, was designed to help people like you stand up to companies that use shady business tactics to increase their bottom line. Learn more about how DoNotPay can help you below.
Does iThenticate Offer a Free Trial?
, a trusted anti-plagiarism checker, does offer a free trial in a sense, but it is actually a scheduled free demonstration with an iThenticate sales professional. To get the free iThenticate demo, you just have to fill out the form at the bottom of this iThenticate page, and a staff member will reach out to schedule a call.
Most calls and demonstrations last less than an hour, but you can use the time to ask questions about the products and services the company offers.
Unfortunately, iThenticate doesn't offer a free trial that allows you to use the tool on your own to see how it might work for you. Although to use their tool all you have to do is:
Upload
Compare
Finally, review
How Much Does iThenticate Cost After the Free Trial?
iThenticate uses a credit system, where one credit allows for plagiarism checking for up to 25,000 words. Once a customer purchases a credit, it is valid for 12 months and can be used on a single document. iThenticate offers three different purchase options:
| | |
| --- | --- |
| One credit for up to 25,000 words on a single document | $100 |
| Three credits for up to 75,000 on up to three documents | $300 |
| Subscription plans for organizations with greater needs | Speak with a staff member |
The one and three credit options are cost-effective for individuals and organizations that don't anticipate needing plagiarism checks on a regular basis. The subscription plan for organizations is likely to be a much better deal for companies that need plagiarism checks frequently, such as publishing houses and other businesses within the literary business.
Are There Alternatives to iThenticate?
Yes, there are numerous software programs that are designed to detect plagiarism in the same way that iThenticate does. Five of the most popular alternatives include:
Plagiarisma
Unicheck
Noplag.com
AntiPlagiarist
Plagiarism Checker X
Some of these programs are completely free to use, while others have a freemium option with a premium subscription plan available. Not all of these options offer the same features as iThenticate, but they may be useful for people looking to avoid iThenticate's hefty credit system fees.
How to Avoid Automatic Renewals After Free Trials With DoNotPay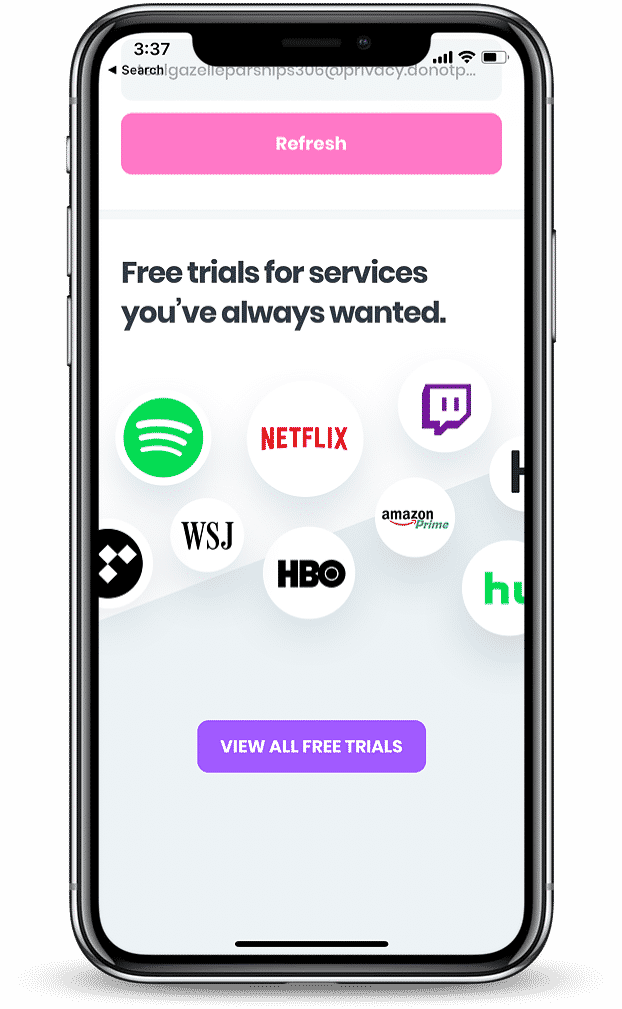 Although iThenticate free demos don't require you to put in any credit card information, there are several other similar businesses that do. This is so that the company can begin to charge you for their service after your free trial is up, whether you want to subscribe or not. DoNotPay's virtual credit card system seeks to change that for good.
Here is how it works:
You begin the sign-up process for a free trial you are interested in.
Next, you visit DoNotPay's virtual credit card generator, which automatically creates a random credit card number, CVV, and expiration date.
You put the information DoNotPay created into the website's credit card information.
Once your free trial ends, you won't be charged because the virtual credit card doesn't hold a balance.
If you're sick of trying to remember to cancel subscriptions after free trials end, this is the exact tool you need. DoNotPay's virtual credit card can save you time and money by preventing you from having to remember to cancel subscriptions or paying for services you don't actually want. Plus, if you hate how fast your inbox fills up with company inquiries after free trials, DoNotPay can also set you up with a temporary email address to keep your own inbox clean and clear.
What Else Can DoNotPay Do to Help Me?
DoNotPay specializes in helping people get more done in less time and with less stress. Besides helping you avoid pesky automatic subscriptions, DoNotPay can also help you with:
These are just a few of the dozens of tasks DoNotPay can help you complete with just a few minutes of your time and clicks on your computer or taps on your smartphone. If you're ready to let DoNotPay help you check annoying items off of your to-do list visit our site today!