Start IPVanish Free Trial Without Giving Your Credit Card Info
IPVanish is a US-based commercial Virtual Private Network service provider known for its high speed and secure access. The VPN service provider makes it easy to secure your online data and encrypt everything ranging from files to internet connection with a single plan, so naturally people want to get a free trial. 
Does IPVanish Offer a Free Trial?

No, IPVanish no longer offers a free trial. However, while the VPN service provider doesn't offer a free trial, it allows you to get a 30-day money-back guarantee if you sign up for an annual or a 2-year plan on the service provider's website.
However, this is on the condition that you choose to cancel the subscription before the end of the 30th day and also if you use a refundable payment method.
How Can I Get an IPVanish Free Trial?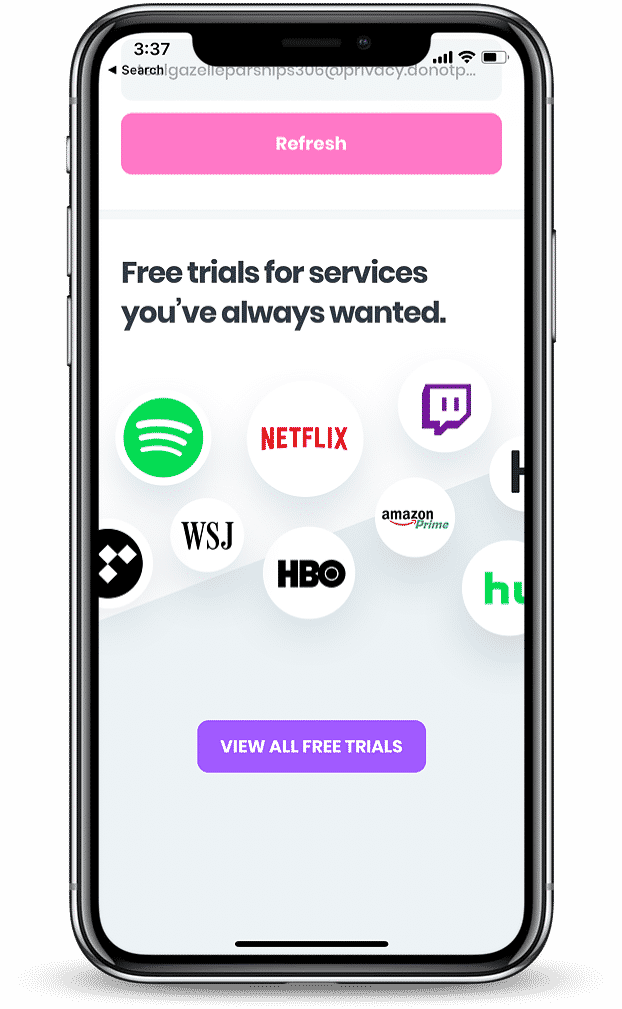 Unfortunately, IPVanish does not offer a free trial, whether for Android or iOS users. However, if you want to enjoy the benefits and features of the VPN, you can decide to sign up for the yearly or 2-year plans and cancel within the first 30 days of your subscription.
To do so, head over to the signup page and choose a pricing plan with a 30-day money-back guarantee. Select the payment method, enter the required details then create the account. You will receive an activation email to confirm your address.
Download the app from the site, then install the software and log in to test it for 30 days risk-free. In case you wish to stop using IPVanish, ensure you cancel the subscription before the 30 days lapse.
To cancel the subscription, go to the 'My Account' area in your account, click on 'Subscriptions' then 'I wish to cancel my subscription'. You will have enjoyed an extended 30-day free trial, though it necessarily won't be free since you will be charged.
On the bright side, IPVanish will issue a full refund, provided you cancel within the first 30 days. A refund is automated and processed back to your account within ten business days. Payment methods typically include credit cards and PayPal.
Does IPVanish Automatically Renew?
Fortunately, IPVanish does not have a free trial that may renew into a paid subscription. However, once you sign up for one of the pricing plans, expect an automatic renewal at the end of the period you paid for. You may opt-out of the premium subscription within the first 30 days of your signup.
Alternatively, if you choose to get charged the first time and do not wish to renew, you can cancel the subscription before the scheduled automatic renewal.
Avoid Automatic Renewals With DoNotPay Virtual Credit Card

Many first-time users tend to forget to cancel within 30 days. Unfortunately, you won't qualify for a refund (30-day money-back guarantee) if you fail to cancel the subscription within those days. Immediately the 30-day window is closed, your subscription becomes automatically in the system, just like an auto-renewal.
To avoid losing your refund and canceling on time, sign up with DoNotPay to help you avoid such renewals. Previously, when IPVanish offered a free trial, DoNotPay helped customers enjoy free trials without getting charged by using virtual credit cards.
Virtual credit cards help you do these things:
Don't give out your real financial information
Don't pay for rollover subscriptions after free trials
Explore dozens of free trials without hassle or financial risk
Here's how virtual credit cards work:
Virtual credit cards are used to provide a valid card number to a service you have no intention of paying after the free trial is over.
DoNotPay gives you a temporary, random credit card number.
You copy that number into your free trial sign-up.
The card exists until you use it, then is deactivated without ever accepting a charge.
DoNotPay generates a random number and credit card for subscribing to any services without any charge. Immediately the free trial expires, you won't be charged, since there is no money on the DNP-generated credit card. DoNotPay will then automatically unsubscribe from your membership.
How Much Does IPVanish Cost After Free Trial? 
As previously mentioned, IPVanish does not have a free trial. However, even after the 30-day money-back guarantee, expect to be charged recurrently unless you cancel your subscription in advance. IPVanish has both monthly and yearly plans. 
Plan
Monthly Fee
Annual Fee
VPN
$10.99
$3.75 per month for the first year

—billed at $89.99 per year

VPN+Back-up
$12.99
$4.58 per month for the first year

—billed at $109.99 per year
What Are the Most Popular Alternatives to IPVanish?
IPVanish isn't the only option for Virtual Private Networks. VPN software is a widely used tech, and most people constantly seek varying high-quality features. Different factors such as pricing and functionality are put into place when comparing such software.
Below are some of the most common IPVanish alternatives and competitors:
ProtonVPN
KeepSolid VPN Unlimited
G2 Deals
NordVPN
Windscribe
Open VPN
Private VPN
Siphon
Tunnel Bear
Each varies in terms of pricing and features. Ultimately, not all these alternatives offer free trials.
Whichever VPN service provider you choose, DoNotPay helps you sign up for free trials risk-free with free virtual credit cards. DoNotPay can also help you avoid auto-renewals and get refunds at your request.
Why Use DoNotPay to Get Free Trials and Don't Get Charged?
Here are the top 3 reasons you should use DoNotPay:
DoNotPay is fast. Applying for free trials independently is time-consuming. You can enjoy your IPVanish experience with DoNotPay without wasting time.
DoNotPay is easy. It helps you avoid filling out many long forms. Wait for the feedback as DoNotPay ensures that your interests are well taken care of.
DoNotPay is successful. We have been tried, tested, and verified.
What Else Can DoNotPay Do?
As a universal Robo lawyer, DoNotPay can help you with virtually any digital service provider, regardless of the issue at hand. Besides signing you up for services risk-free, DoNotPay can also help to:
Sign up with DoNotPay to access IPVanish risk-free.