How to Get an Impact Plus Free Trial Using a Virtual Credit Card

If you're a fan of professional wrestling, then you've probably heard about Impact Plus. The streaming service is offered by Impact Wrestling, a promotional company for professional wrestling. It's a subscription service with a monthly fee, but is there a way to get an  without getting roped into an auto-renewed subscription bill? The answer is yes, and DoNotPay makes it easy.
Does Impact Plus Offer a Free Trial?
Yes! You can get an . It's a generous 30-day trial that is available only to new subscribers. It gives you access to all the features of a full subscription, allowing you time to experience the programming and decide if it's right for you. Once your 30 days are over, you will be automatically billed for a subscription.
How Can I Sign Up For an Impact Plus Free Trial?
It's pretty simple to start an Impact Plus subscription. Just follow these steps:
To start your 30 days of Impact Plus access, click here to register.
Select the package you are interested in.
| | |
| --- | --- |
| Subscription | Cost |
| Yearly | $71.99 |
| Monthly | $7.99 |
When you click on the package you want, it will take you to a sign-up screen. You can sign in quickly with Apple, Facebook, or Google. If you prefer, you can also use your email and a password.
This will take you to another prompt to select the package you want.
Once you click on your preferred package, you'll be sent to a page to put in your name, address, and credit card information.
Your free trial will start as soon as you finish subscribing.
Will Your Impact Plus Free Trial Automatically Charge You at the End of Your Trial?
If you don't cancel your subscription before the end of your free trial, your credit card will automatically be charged for the subscription you selected. The company does not offer prorated refunds if you decide that you don't want to continue the subscription. So if you decide that you don't want to continue with a paid subscription, your only option is to cancel before it renews again. You'll have access to the subscription until the next renewal.
Keep in mind that if you select the annual subscription, that will be a charge of over $70. Impact Wrestling insists that it does not offer refunds, although if you subscribed through a device, using services such as:
Apple App Store
Google Play
Roku Channel Store
You might be able to request a refund through their customer support.
You Can Prevent Automatic Renewal With a DoNotPay Virtual Credit Card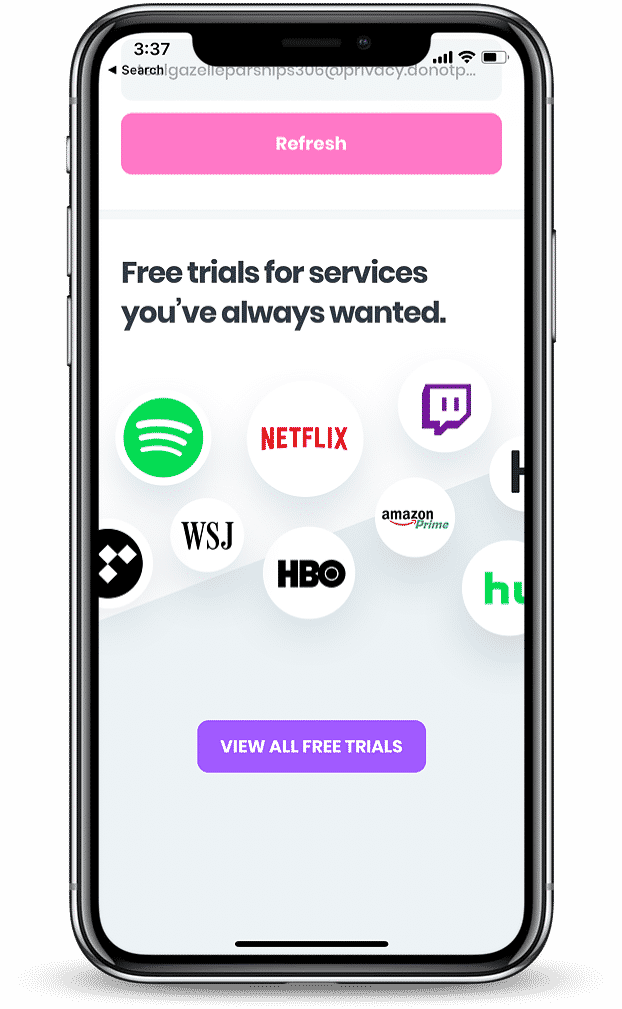 The main reason companies offer free subscriptions is that so many people who sign up for them forget to cancel before they're charged. It wouldn't be worth it for them to give away their product for nothing if they didn't have a pretty good chance of getting something in return.
Fortunately, you can fight back against stealthy automatic renewals with a DoNotPay Virtual Credit Card. It's made just for situations like this, to ensure that your free trial is actually free. Here's how it works:
DoNotPay creates a random credit card number and information that you can use to fill out the form to subscribe to a service.
The card is authorized for only a single transaction - in this case, signing up for the free trial.
Since the credit card doesn't have any credit available on it, the company cannot charge it when your free trial ends.
If I Don't Cancel, What Will Impact Plus Charges Look Like on My Statement?
If you decide to use your regular credit card, instead of DoNotPay's free virtual credit card, you'll want to know what to look out for on your statement, in case you do forget to cancel your free subscription in time. Although Impact Wrestling states in its FAQ that they use a company called Chargify, subscribers report that charges show up on their statements as DotStudioZ. 
DoNotPay Is on Your Side in Many Ways
DoNotPay was created to level the playing field between individual consumers and the big corporations that are excellent at stonewalling them. We know how to get things done on your behalf. Here are just a few of the problems we can solve for you:
You don't have to fight like the underdog anymore. DoNotPay is here to make sure you're not taken advantage of. Try us out, and see how many ways we can make problems go away.