How to Get a Free Trial for iLRN With a Virtual Credit Card

Continuing your education is a difficult and expensive road. Specialized books and programs can cost a lot, so how can you afford to feed yourself while going to school full time? The company iLrn understands that not every student is able to pay for their textbooks upfront, so they offer certain books with a free trial period.
DoNotPay can assist students and even instructors to access the tools they need without the worry of over-drafting their bank accounts. With the help of a virtual credit card number, anyone can access free trials, like the , they need to without the financial burden hanging over their head.
Does iLrn Offer a Trial Period?
While iLrn does offer a three-week trial period, it only offers it on certain books. You will have to go through the purchasing process to find out if your textbook is eligible for the trial. In order to find out, you must complete the following steps:
Click LOGIN at http://ilrn.heinle.com.
Enter the course code and press the Go button.
Click on the Submit button after selecting a class or area.
Once you find the book, click the purchase button.
Continue with the purchase.
For a limited time, you may get a free 3-week trial of your book key by following the steps on this page.
If you are having trouble locating your textbook, check with your instructor to verify the codes.
How to Create an iLrn Account
Before you can get to the area where you can submit the request for an , you will need to sign up for an account. The account itself is free and gives you access to all the textbooks that you purchase in one place. Here is how to set up the account:
Click LOGIN at http://ilrn.heinle.com.
To begin, click the Sign-up now button.
Select a username and password, then input your personal information and click Submit.
Does iLrn Charge Immediately After the Trial Period?
No, they do not charge for the textbook immediately after the trial period. You will lose access to the textbook at the end of the trial period and will have to buy the book to continue using it.
Alternatively, iLrn does have an unlimited eBook plan and an unlimited eBook and homework plan. If you have access to grant money or other funding sources, it might be beneficial to choose one of these plans. You can choose to pay a one-time fee to have access to all the available textbooks and homework applications instead of purchasing individual books.
| | |
| --- | --- |
| Subscription | Price |
| Unlimited eBooks | 4-month access- $69.99 |
| Unlimited eBooks and Homework | 4-month access- $119.99 |
DoNotPay Helps You Avoid Unexpected Charges From Free Trials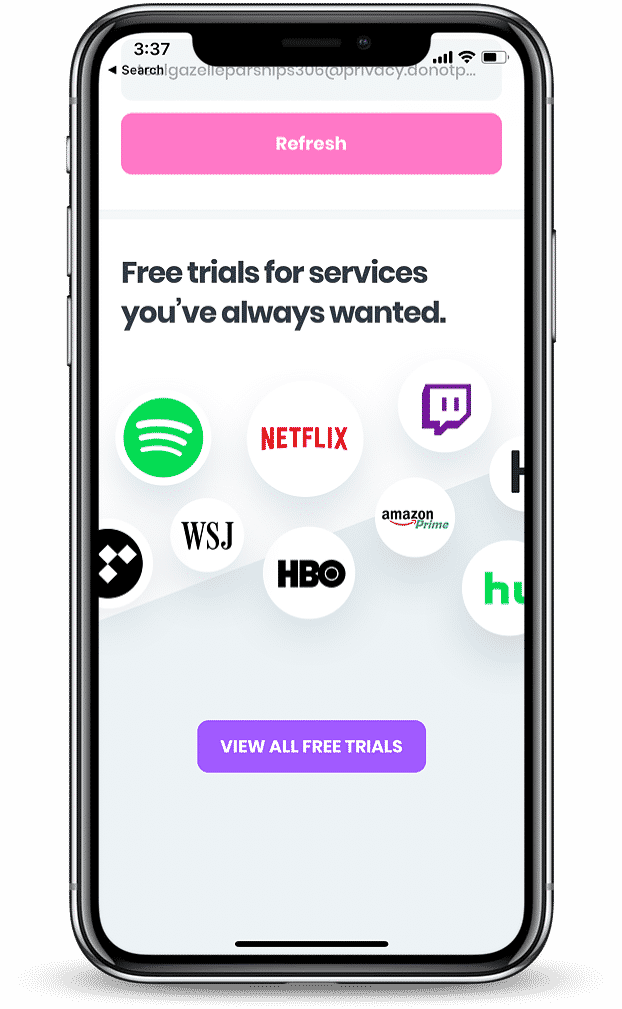 DoNotPay has the technology to assist with providing you with a free virtual credit card to get you access to free trials without risking your personal funds. The virtual credit card works on any free trial that requires a credit card number.
No connection between the number and your funding sources will exist because the number does not contain any funds. Should you be unsure whether you desire to keep the subscription or service, count on DoNotPay to get you access without divulging your financial information!
What Does an iLrn Charge Look Like?
When the charge hits your financial account, you should be able to recognize it as either Cengage or iLrn with a phone number to call. Be sure to also:
Not forget to keep documentation of all your continuing education purchases for tax deductions.
Be on the lookout for the charge when you purchase the textbooks and make sure you are not double charged.
DoNotPay can help with chargebacks and refunds if you need to dispute the transactions.
Alternatives to iLrn
If you, as an instructor, find that the tools on iLrn are not up to par with how you would like your classroom to run there are several alternatives to the iLrn programs. Making sure the tools and textbooks are available to all your students for the best price should be at the top of the list of your major concerns. Three alternatives are:
Person
Vital Source
Perlego
A quick search can provide a number of sites that offer homework and textbook assistance, but many only do one or the other. If you do not need the homework applications that iLrn provides, allow students to search for the textbooks by IBSN number or rent the book from companies.
DoNotPay Can Help With Much More

Once you have figured out how to get the free trial for your textbook, and then turned around and got the free trial for that game you wanted to try, see what else you can save money on! DoNotPay can help with a large variety of legal matters like:
Trust DoNotPay to be able to help with most situations anywhere you live!