Get Internet Download Manager Free Trial without Giving Your Credit Card Info

There are many software programs out there that provide some nifty benefits to your personal computer experience. Some, like download managers, make getting programs on your PC much easier. Taking advantage of an  will let you see how beneficial it can be without committing to buying anything.
However, free trial programs can be pretty shady, especially when they ask for a credit card number to sign up. we can help by offering a virtual card number to keep your financial information safe.
What Is IDM, and Why Do People Like It So Much?
IDM stands for Internet Download Manager. It's a software product that helps computer users control their download activities. It works as a browser extension, so it's easily accessible on every site you visit. If you see something you want to download to your PC, with a quick click of a button, you're good to go. It's not a new program; however, it was released in 2001 and is still going strong.
People love IDM for its ability to increase the download speed by up to 5 times faster than average. It accomplishes this by segmenting the files during the download and reusing available connections without extra steps to connect to a new line. Other reasons users like IDM are because:
It supports all types of files (HTTP, HTTPS, FTP, etc.).
It supports all sorts of browsers (Firefox, Chrome, Opera, and Edge).
It has a scheduler integrated into the software to download at a time of your choice.
It has a pause/resume function for your downloading activity.
The program continues to offer support, and it releases updates periodically to fix bugs or implement new technology to stay current on internet trends. To use it, you will need to purchase a registration plan. 
Is It Possible to Get an IDM Free Trial Before You Commit?
If you want to know whether it's worth paying for a plan for the internet download manager, it should please you to know that you can get an  to check it out before committing. You get 30 days to try it out, and they don't require you to have a credit card or email address to sign up for it.
The problem is, though, you don't get to try out the entire program. They give you a link to a demo product that functions much like it, but you'll have to uninstall the trial version, and when you pay, they'll give you another link to the full product.
How to Sign Up for the IDM Free Trial Program
Signing up for the free trial of IDM is pretty easy to do. To get started:
Click on the Free Trial button located in a few different places on the site.
A popup will come up with a link to the demo product; click to download.
Follow the provided instructions to install it.
Once it's installed and launched, you will need to register it.
Once you've installed it on the PC, the 30-day clock begins. You can use the demo's features until the month is up, and then the program won't work anymore. That's when you will have to go to the website again and choose a plan to purchase if you want to continue using the product.
How Much Will IDM Cost After the Free Trial?
If you choose to purchase an IDM premium plan, you'll find four available:
| | |
| --- | --- |
| IDM Plan | Price |
| One-year license for one PC | $11.95 |
| One-year license for 2+ PCs | $9.95 per PC |
| Lifetime license for one PC | $24.95 |
| Lifetime license for 2+ PCs | $19.95 per PC |
Will There Be Any Problems Signing up for the Program?
It may not seem like there would be any problems, but there could be. With IDM, there are automatic renewals that will take place for the yearly subscription. If you're like most of us, it's not likely you'll remember to cancel the program when the year is up if you decide you don't want it anymore.
If you decide that you don't want it anymore, the company requires the product to be removed from your computer. This prevents you from finding a way to hack into it and keep using it for free.
Refunds are offered only at the manager's discretion, so there's no guarantee that you can get your money back, especially since the refunds are hinged on the performance of the product and not on whether you like it or not.
How to Get Free Trials without the Risk of Auto-Renewal?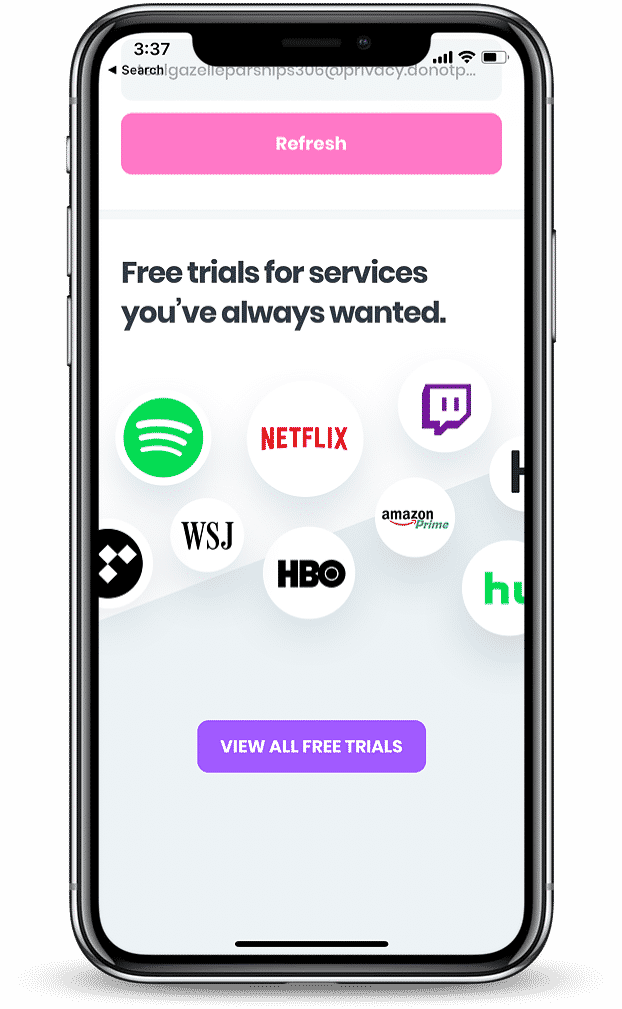 While DoNotPay can't help with the free trial on IDM due to there being no need for a credit card, it does help with other company trial periods. Whenever a program offers a trial version of a product and asks you for a credit card number, you know that they're planning to automatically renew it for you when the trial period is over. 
These companies hope you forget to cancel so that they can jump in and charge your card for the product's price. It's a legal move to make, especially since most terms and conditions say that you have to cancel by a certain period of time to avoid the renewal charge on your card.
DoNotPay helps you to avoid having that happen because, let's face it, it's hard to remember to cancel when it's been 30 days or however long the free trial was. We know how frustrating it is to lose out on your hard-earned money when you meant to cancel the service. You just didn't remember in time.
With DoNotPay, you can use a virtual credit card number. It's simply a random number that will deactivate right after using it. So, if you forget to cancel, your money won't get touched because you didn't give them your personal financial information to try the product out.
The Virtual Credit Card will:
Give you a randomly generated, temporary credit card number.
You'll use that number to "pay for" free trials.
The virtual credit card will decline any charges if you forget to cancel your subscription in time.
What Else Can We Help You With? 

Our free virtual credit card isn't the only benefit DoNotPay provides. We can offer help in tons of different areas. Some of them include:
There are tons more we can do. This offers only a glimpse of what our services are. No matter what situation you find yourself in, we will more likely have a solution for it, so check us out to see what exactly we can do for you.