How You Can Take Advantage of an Identity Guard Free Trial Securely

Identity theft doesn't discriminate when it comes to targeting individuals. Every year it impacts more than 16 million people. When you're looking at ways to best protect your information, an Identity Guard free trial can lower the risk of fraud and restore the confidence you deserve in your day-to-day expenses and habits.
Nervous about signing up for another free trial and getting charged if you forget to cancel it? DoNotPay has your back. We understand that life is busy and sometimes tasks and important dates or events slip through our fingers without a second thought. That's why we've curated a fool-proof way to help you avoid getting charged for the little things that may slip through the cracks now and again. For example, with an Identity Guard free trial, we'll ensure that you're never unexpectedly charged while you test out the service and decide if it's right for you.
Does Identity Guard Offer Free Trials?
Compared to other similar services, Identity Guard provides a full 7-day free trial for new customers. This gives you a week to determine just how much you like or dislike what they're offering before needing to decide to continue the service or look elsewhere and test out the competition. With your free trial, you'll have access to the best of their services, including:
Up to $1 million in insurance to cover losses caused by stolen funds
IBM Watson® artificial intelligence to monitor your information and keep it secure around the clock. If there's suspicion that you could be a victim of identity theft, you'll receive immediate alerts that help you take action.
Monthly credit score & report alerts alongside observation to monitor major and potentially unexpected changes.
How Can I Get an Identity Guard Free Trial?
Signing up for your Identity Guard free trial is fairly simple and can be done within less than 5-10 minutes. You will not be charged anything upfront but will need to put a card on file. In order to create your account for a free trial, you'll need to complete the following steps:
Provide an email
Create a password
Input your first, middle, and last name
Provide a physical address
Put a card on file
Does Identity Guard's Free Trial Automatically Renew?
Currently, Identity Guard's 7-day free trial is a limited offer for individuals and is set to automatically renew at the end of the trial period. Here are the corresponding fees:
| | |
| --- | --- |
| Plan | Fee |
| Individual | $24.99 |
| Multiple Users | Between $12.50 and $33.33 |
| Family | Not Available |
Your subscription can be canceled before the 7 days end by calling customer service or logging into your account and opting out of the membership. There are no penalties for canceling your free trial so long as you do so before the end of the 7th day.
Want to further prevent the likelihood of getting charged in case you forget to cancel your subscription or accidentally click the wrong button? DoNotPay can help! We'll generate a unique virtual credit card to ensure you're not spending money and being charged without intention. The best part is that creating a virtual card with our services is completely free!
Avoid Automatic Renewal With DoNotPay Virtual Credit Card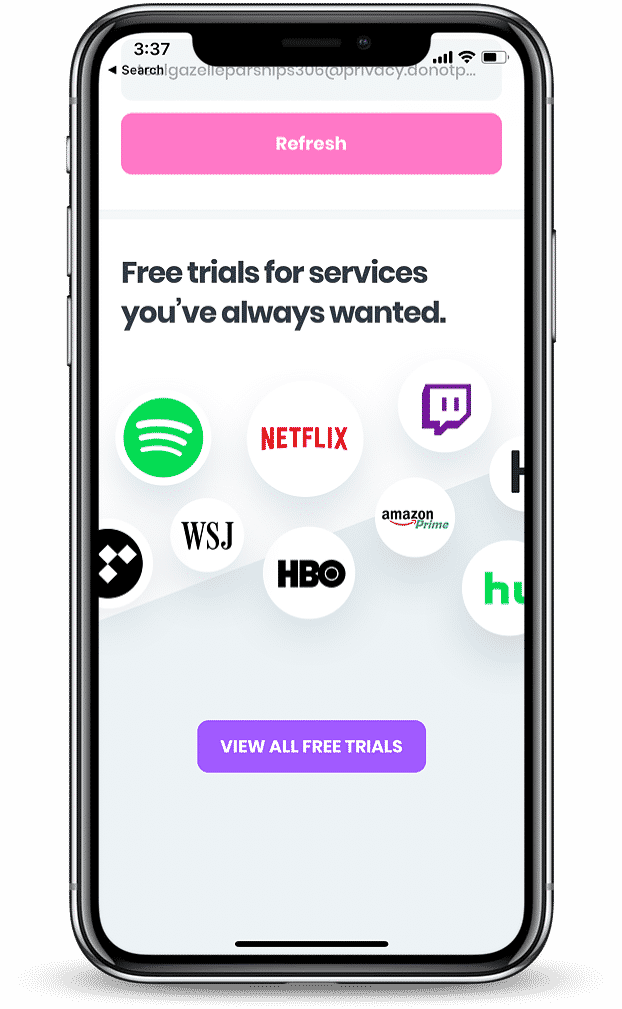 While Identity Guard offers incredible protection against identity theft, virtual credit cards can offer an additional layer of protection. Not only can they help prevent unexpected charges from occurring, but they can deter scammers from getting your credit card info.
DoNotPay can help you generate unique and random credit card information that works as a placeholder during your free trial. It's proven to be a successful way to avoid things like keeping up with cancellation dates and can:
Protect your bank account information
Pre-set an amount (if needed)
Create a one-time use option
You'll never be charged without your knowledge and when the trial ends you'll automatically be unsubscribed.
What Else Can DoNotPay Do?

Are you looking for a solution to another issue or searching for other life hacks that can help you save money, time, and reduce stress? We've got you covered. DoNotPay offers a surplus of services to make everything from the smaller details to the necessary problems feel like a breeze to deal with. Our guides can help you deal with almost any situation.
Here are just a few of the many tasks we can assist you with:
Don't see what you're looking for? Head on over to our learn tab to search by category.