Get Your Cancellation Fee Waived at Grand Hyatt Resort, Kauai
Hyatt Hotel Corporation is a hospitality conglomerate that owns nearly 1,000 hotels worldwide, including their popular  which touts a beautiful beachfront location with amenities like a spa, pool, meeting facilities, golf, and more. However, hidden charges and fees can inflate your hotel stay to a degree you might not have expected and, if you want to cancel your reservation, be prepared to pay a hefty cancellation fee which can be difficult to navigate.
Whether you're hit with a cancellation fee or discover hundreds of dollars of hidden fees on your hotel bill, unexpected expenses are a surprising smack in the face. While you can attempt to negotiate your cancellation fee (and other fees, as well), the process is not always straightforward. There is a much easier, hassle-free way to do it, but if you'd like to get your Grand Hyatt Resort, , here are the steps to try.
Types of Fees Grand Hyatt Kauai Charges
Of course, the COVID-19 pandemic put a damper on vacations from 2020 up to now, but at least half of Americans will be taking a summer vacation this year, experts report. While fun and sun on a Hawaiian beach might be a dream come true for many, that dream can be dashed when hit with hidden fees and charges.
Additionally, when you book your room with Hyatt, you'll be charged a one-night charge as a deposit on your room.
So you've got your hotel room booked and are ready to enjoy your vacation on the beautiful beaches of Kauai, Hawaii. Here are some hidden fees you might see when you go to check out, which can quickly add up to hundreds, or even thousands, of dollars.
$40 daily resort fee
Room service delivery fee
Minibar fees
Spa usage fee
Late checkout fee
According to the Grand Hyatt Kauai website, the daily resort fee covers:
Reusable logo tote bag
Two reusable water bottles
Purified water stations
Nespresso coffee maker with coffee & tea in guestrooms
In- Room Amenity: bottle of sanitizer, alcohol wipes and mask
Poipu Bay Golf Course shuttle service
Access to 24 hour Anara Spa fitness center
Complimentary fitness and yoga classes (14 years & older)
Guided sunrise walk
One hour tennis court time daily (reservations required) - equipment rental available
Recreational bicycle use
Self-service laundry (washer, dryer, detergent)
Unlimited local and toll-free calls
In-room safe
Boarding pass & incoming fax printing
Welcome lei
Hawaiian artisans daily in the lobby
Lei-making and hula lessons
Koi fish feeding and parrot talk
Sunscreen samples at the recreation desk
Kuhio's arrival-departure hospitality lounge
Additional fees may apply to different services and/or experiences you participate in while staying at the Grand Hyatt, so it's wise to review all fees and taxes, before making arrangements to use them. Generally, you can ask the front desk personnel about these fees and try to negotiate to get them lowered or waived.
How To Get Your Grand Hyatt Kauai Cancellation Fee Waived
Aside from becoming a Hyatt Globalist member, where, after meeting particular prerequisites, your hotel fee is waived automatically, there are two ways you can try to get the cancellation fee waived on your own:
Ask the front desk if they can waive your fee for you.
Ask the manager to waive the fee for you.
For leverage, you could try to use the reasoning that many other Hyatt locations are not charging cancellation fees, due to COVID, and this could sway them to waive your fee.
If you're unable to work out a waiver through the present management or front desk clerk, you can attempt to reach out to their U.S. customer service at 1-800-233-1234 with the name of your hotel, dates stayed, and your name and contact information.
How To Ask For Other Fees To Be Waived
The first thing to keep in mind is you should try to be kind, personable, and professional.
Since you never know - unless you read all of the fine print - what fees will be tacked onto what, it's best to ask before participating in any activities or using any services.
Ask Directly

Upon finding out about unknown fees, you can ask the person providing the service or activity, if the fee can be waived.
Leverage Your Status
If you're a frequent visitor or are staying for an extended period of time, try pointing this out to appeal to the Hyatt's management team.

Point Out Specialty Visits

If you're on holiday for a special occasion such as a birthday, wedding, anniversary, etc., ask for leniency on your fees; Some hotels like to honor guests under certain circumstances.

You can attempt to dispute fee charges but, since those fees were included in all of your booking materials, your credit card will be charged and you'll have to dispute the charges through your credit card company.
What to Do if You Can't Get Your Grand Hyatt Kauai Fees Waived
DoNotPay offers a fast, easy, and hassle-free way to get your hotel fees waived, so you can avoid having to deal with managers and negotiations.
If you want to lower your [hotel] bill but don't know where to start, DoNotPay has you covered in 4 easy steps:
1. Go to the Hotel Bill Negotiations product on DoNotPay.
2. Answer a few questions about your hotel bill, which charges you want to have refunded, and the details of your reservation.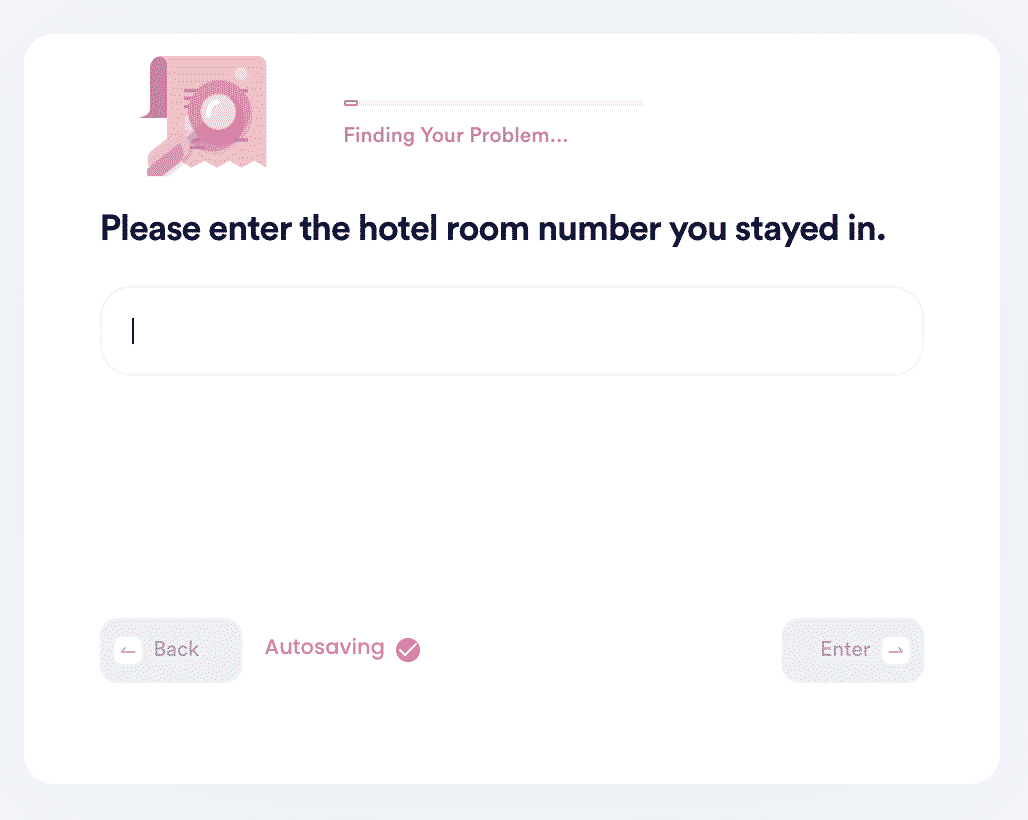 3. Tell us whether this is for a past reservation or you're still at the hotel (this helps us decide whether negotiation or chargeback is a better option for your case).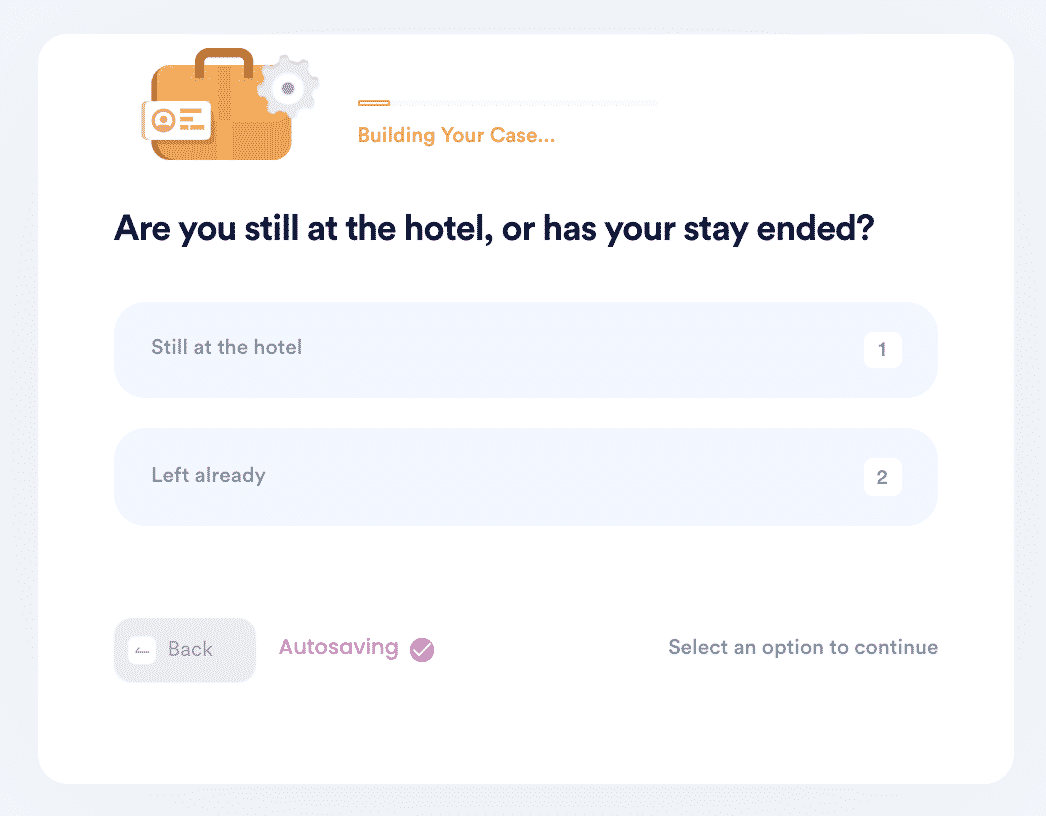 4. Choose whether you want us to contact the front desk or general manager (if you've already tried contacting the front desk already).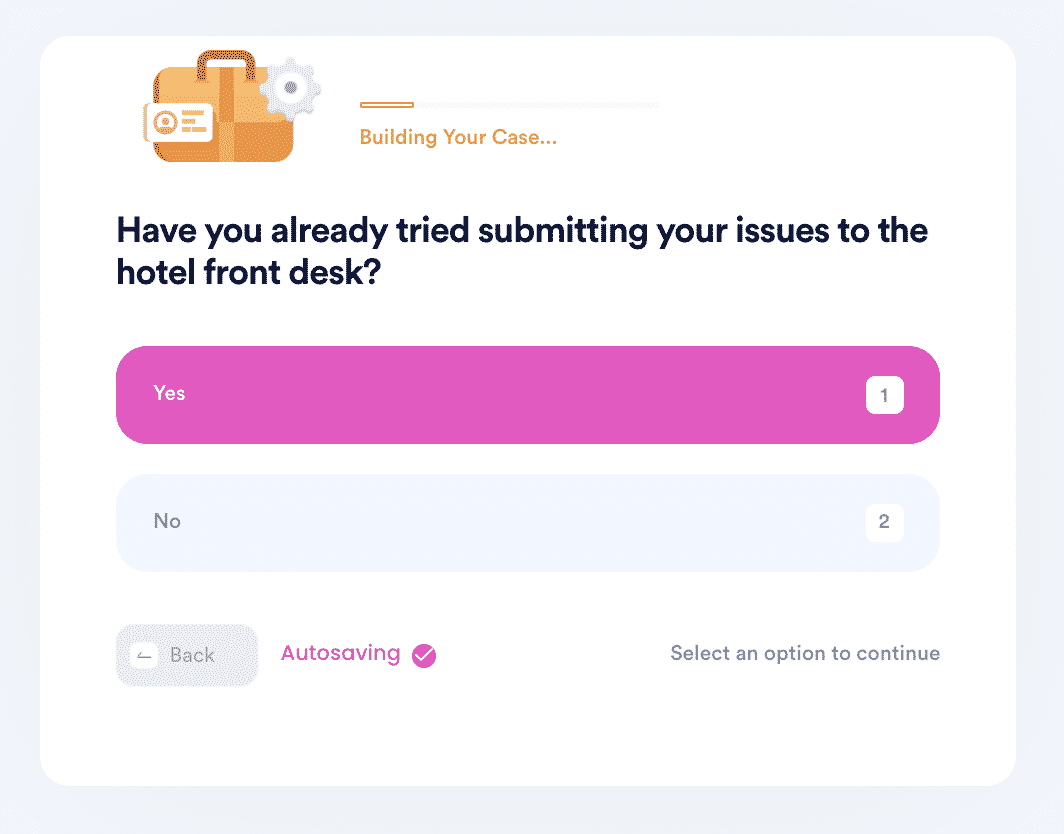 And that's it! DoNotPay will draft a demand letter with your refund request and send it to the front desk or general manager. You will hear back from them directly with more details regarding your request.
What Else Can DoNotPay Do?
DoNotPay can do so much more than just help you to get your hotel fees waived.  We offer simple and, most importantly, effective assistance with all kinds of issues:
Our goal is to help you save time, money, and stress.